To support this website, this post may contain affiliate and/or referral links to products or services I recommend. See disclosure policy
here
.
Welcome to LAAB. Today we're going to discuss things you can sell to make extra money. If you're new here, LAAB focus on was to help you make money, save money, and pay off debt.  For more about making money, visit these posts. Be sure to check out my income reports to see how I'm using my side-hustle income to pay off debt and get ahead.
Most people don't realize the amount of things that have accumulated in their homes until it's time to pack up all that mess and move. Then there are some like me who like to ritually go around the house with a box and holler donate or sell like it's some game.
Well, those of you who like to play my kinda games will like this post. Today we're going to emphasize selling some of that old stuff versus getting rid of it.
The amount of money you may have stashed around your house may very well surprise you. However, you're not going to make a cent if you don't determine its value to you.
To make this thing work, I recommend playing this game every six months or so. Check each room of your house and look for some of the items we're about to discuss. You will need to ask yourself the following:
Have I used it within the last six months?
Is there any sentimental value to keeping this thing?
Does it fit?
How much can I make if I sell this item?
Once you've asked yourself these very simple questions, you'll easily see that you don't have any use for many of the things you own. They would be better off going to someone who is going to use them. The best part is that there are people willing to pay you for this stuff.
Here are a few places you may be able to sell your stuff:
Craigslist – you can list for free and I recommend meeting in a very public place (like in front of the grocery store or a police station – yes, I'm dead serious).
Ebay – you will have a bigger pool of buyers if you use Ebay. I recently just purchased some bridesmaid's shoes from Ebay for seven bucks!  I paid $12 for these shoes after shipping and the retail price was over $80.
Yard Sales – you can either do this in your front yard or join in with a neighborhood yard sale.
Facebook Sell Groups – you post the item you want to sell and a group of local folks will DM you if interested.
ThredUp – don't sleep on these online consignment shops. I use ThredUp to sell and purchase clothes for my kids. You can get name brand stuff too like Ralph Lauren, Nike, and Gymboree. If you're looking for cheap, gently used clothing, ThredUp will give you $10.00 when you sign up so you could score some clothes for free!
Now, let's get into the things you can sell. Here are eleven things you can sell to make extra money.
Related Reading:
Make Money From Home Using Amazon FBA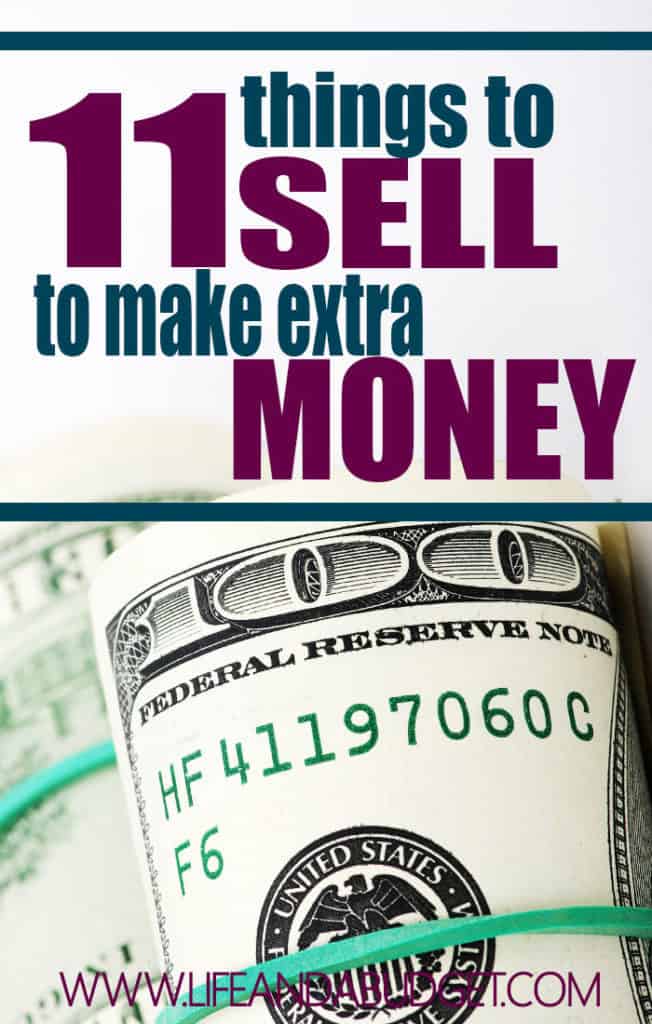 Closet Items to Sell to Make Extra Money – Clothes, Shoes, Purses, and Accessories
Take a look in your closet. Is there an old purse that hasn't seen the light of day in two years?
Sell it.
What about your shoes?
Have you worn those 3-inch heels since you became a mother of two and decided that leggings and tennis shoes were your go-to uniform?  If you haven't worn them lately, sell them!
Now, let's talk clothes. That outfit you purchased two years ago and still haven't worn? You can sell it. Bridesmaid dress from a wedding last spring?
Sell it. Sell everything! (joking, sort of)
Other items you may have in your closet that may be worth something includes: costume jewelry, name brand belts and ties, coats – need I go on?
Look on Ebay to see what items are selling and how much they are selling for.
If you have these items you may very well be able to bring the same price home or sell them in a Facebook group or at a consignment shop. For designer and name brand clothes, I recommend selling using Thred Up.
I've used this service quite a few times to find clothes for my daughter and son as well. I'm talking about Gymboree, Polo by Ralph Lauren, Burberry, Nike, Chaps and more! If they are selling these items that means they need someone to purchase them from and that person could be you!
Sell Books To Make Extra Money
I have plenty of books sitting around that I'm unwilling to part with. However, you might not aspire to have your own in-house library, lol.
If this is the case, go to Amazon to see how much they are willing to give you to buy back certain books you purchased with them.
You can sell them with other retailers like Half.com, Cash for Books, Ebay or even local bookstores.
Old or unwanted gift cards
If you have old gift cards or received gift cards for retailers you don't shop with, you can sell them at places like Cardpool.
Cardpool allows you to sell unwanted gift cards for up to 92 percent of its value.
You can also purchase gift cards for up to 35 percent off! If you plan on making a big purchase, like a washer or dryer, for example, you could go to Cardpool and find a gift card with Lowes or Home Depot and score some additional savings.
Sign up to start using Cardpool and get those savings!
Sell Movies and CD's to Make Extra Money
Despite the fact that the world is becoming more digitized, people still find good uses for Cds and DVD movies.
If you have some you no longer need, of course, check Amazon to see how much you can get for them.
In our town, we have a music store that actually purchases old CDs. If you still have the cases and album covers, you may be able to cash in for a decent sum of money.
Old collector items
Do you remember the California Raisins? Well, look at how much they are selling for these days…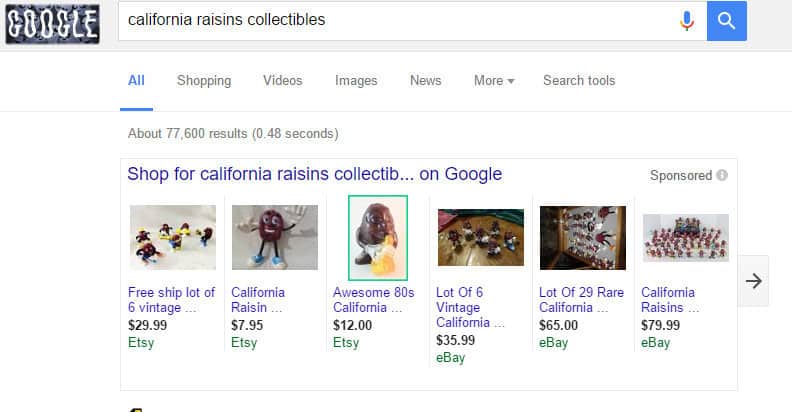 Yeah, that's a lot of money for some ugly little raisin figurines.  But wait, there's more!
Remember Beanie Babies?
I'm curious as to who is going to pay $10,000 to $97,000 for a Beanie Baby, but really, who cares?
The fact remains that the items are collectors and there is someone willing to drop more than enough dimes to get their hands on one.
Even if the thing sat on the market for years, I think it would be a pretty good trade-off if it eventually sells.
Save Your Empty Egg Cartons for Extra Money
Anything that someone might use for crafts could be sold on Ebay. Right now a set of 75 egg cartons is selling for $25.99! Seriously!
This is making me want to incorporate eggs into every meal (especially since they are cheap) just so I can sell the carton on Ebay!
Other weird things selling on Ebay are toilet tissue and paper towel rolls. I actually collect these for DIY artwork so I know that people find a use for them!
Furniture and Home Decor
You hardly ever see good furniture sitting on the side of the road in my neighborhood.
Why?
Well, because folks around here will post the good stuff on Facebook Yardsale Groups or Craigslist to make some extra money.
You can sell dressers, tables, chairs, couches, entertainment centers, artwork, curtains, lamp – I've seen it all.
A few local people also purchase old furniture from Craigslist and bring new life to it. Then they turn around and flip it for a profit on Craigslist.
Sell Gift bags to Make Extra Money
Let's say you like to keep those Coach or Michael Kors gift bags? Well, people will certainly buy them from you!
Why?
They use them to regift. So, if you have designer gift bags somewhere collecting dust, get them and sell them!
Electronics or Appliances
If you're getting a new dishwasher or fridge, don't just set the old one to the side of the road. It doesn't matter if it's broken or not.
Somebody might buy it from you for the parts. You can sell old appliances likes blenders, toasters, etc online.
Post an ad on Craigslist or Facebook groups about your old dishwasher or dryer and someone might pay you to take it off your hands.
Don't forget other electronics too like cell phones, chargers, and computers.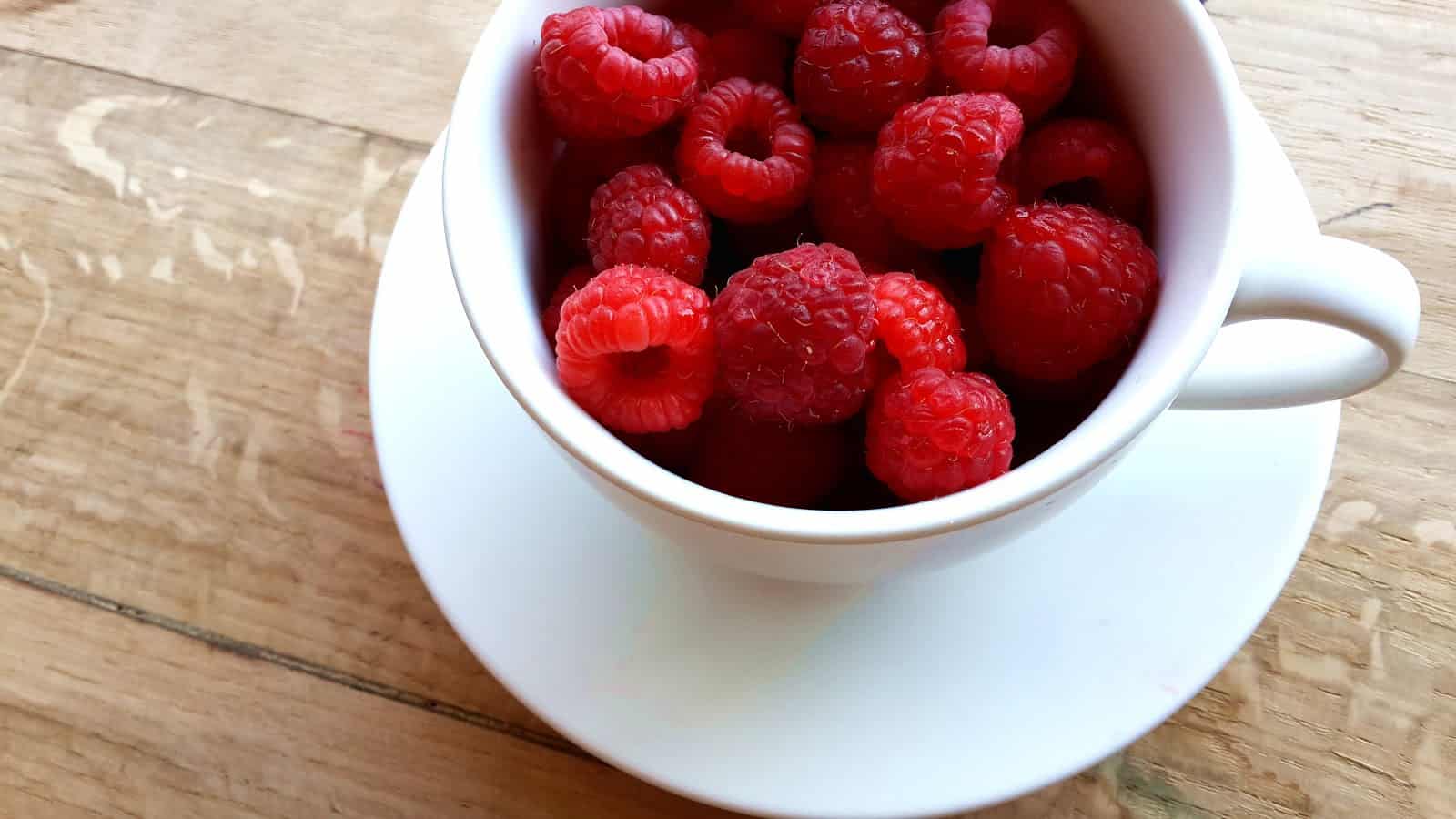 Sell Stock Photos to Make Extra Money
If you're always snapping pictures (like shown above) of landscapes, food, drinks, etc you could sell those photos on stock image sites.
Why?
Well, people like me (bloggers) are always hunting down images that we can legally use at a low cost.
I visit sites like Big Stock or iStockPhoto in search of good images to use in my posts.
Baby gear
That baby stuff ain't cheap!
Of course, there are some of us who are blessed with dozens of friends and family that spoil our child senseless with the latest and greatest.
However, when I become overwhelmed with stuff that we no longer need, I take comfort in the fact that I can sell those items to others looking for baby stuff on the low
Things like play pens, strollers, high chairs, baby carriers are all high-ticket items that someone may be willing to take off your hands.
My favorite place to sell old baby stuff and children's clothes is Once Upon a Time. If you want the best deals though you should post with a local group, Craigslist, or Ebay.
What items from around your house have you sold to make extra money? Any other things that could be added to this list?