To support this website, this post may contain affiliate and/or referral links to products or services I recommend. See disclosure policy
here
.
First blog income report? But Toya, ain't you been publishing income reports?
Yes, lovely readers, I have indeed been publishing income reports for the last 9 or so months. However, I've only been making online income through my freelancing and survey taking efforts.
Now, LAAB is making money!!
LAAB did make about $75 in May this year, but honestly, I thought it was a fluke and that there was no way in the heck that I would possibly be making any income at all through this little ole blog.
I mean, seriously — I just started last October and I hadn't even paid my dues a year yet.  I figured the easiest way to make a little online income would be to write my heart out and use that money to pay on those student loans.
Well, that's until I realized how much time it was going to take me to bring in my $2,000 income goal before the end of the year.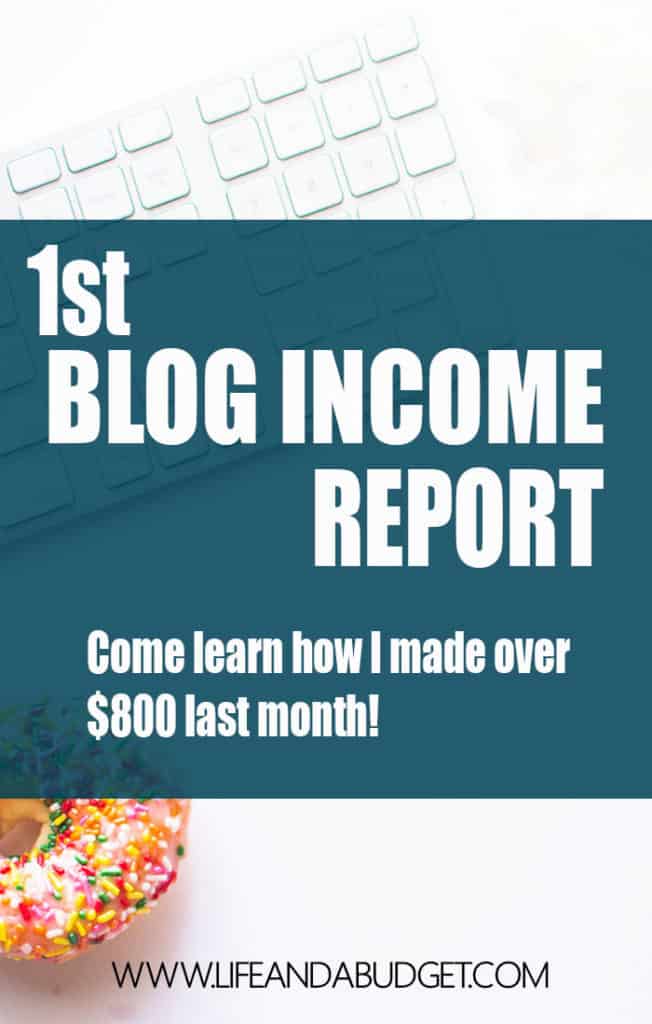 Yeah, ish got real — really quick after I realized all the work I needed to put in!
Two months ago I was burnt out and I honestly didn't know how I was going to make this happen. However, I got wind of a little news. Stick with me.
There is a blogger who I absolutely adore because she inspired me to get off my tail and finally get this blogging thing going. She started blogging in 2012 and used her online income to pay off her $40,000 in student loan debt.
I was like, wow. That could be me.
Then I took a break from the online world and became even more frustrated with my growing balance.  
That was all until I finally decided to start this damn blog and tell everybody my business about how I'm hustling to pay off these student loans.
Okay, so back to this blogger. Well, a few months ago she said that she was creating a course to tell everybody her secrets on how she grew her affiliate marketing income from $0 to $50,000 (at the time of writing her course).
Well, I was like, "Hells yes, Michelle, I NEED this in my life!"
And of course, I put up my own money (not my side hustle income) to purchase her course titled, Making Sense of Affiliate Marketing.
Yep, I sure did. I figured if Michelle was going to share her secrets with the world, I was going to learn from her.
So, that's what I've been doing behind the scenes. I brought this course on July 5th and in August I made every single damn dollar back!
Yes, honey!  I was studying my little heart out and learning everything Michelle had to offer so I could incorporate it right here on LAAB.
All of this has led up to producing blog income and now I'm going to share with you how I made this money along with my customary online hustle income from freelancing. M'kay? Still here?
Related post on how to make extra money: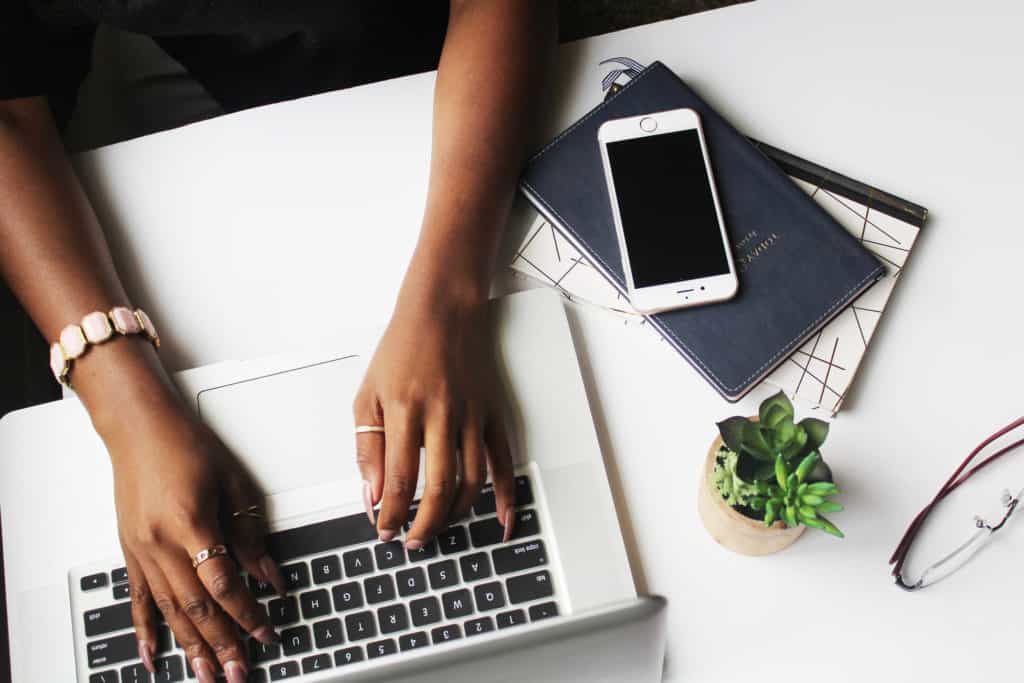 Okay, let's do this. First things first…
If you're interested in blogging away debt and/or offering freelancing services on the internet, I've written a detailed guide on how you can get your own site up and running. I've only been writing here since October 2015 and I'm already making money online. No excuses. Read How to Start a Blog on a Budget and get started today!  You can't make blog income without a blog, yo.
Not interested in blogging? That's cool too. Here are all my related side-hustle posts. Find something that suits you!
My online hustle update is where I divulge the income earned during the last month. All income I report is money that has actually made it to my checking account.  I'll include expenses paid out of these earnings. These reports will not include taxes I owe.  I set aside 30 percent to cover taxes owed each month in addition to taxes taken out of my full-time paycheck (You can't be too careful when it comes to the IRS people).  If you missed last month's report, I made $1,054.
Other income reports:
Online Hustle Report: November – $54.77
Online Hustle Report: December – $171.59
Online Hustle Report: April – $942.00
Life and a Budget Blog Income Report – August 2016
Amazon FBA Course: $148.50
Capital One 360:  $20.00
BoardBooster: $5.00
Offer Juice: $6.75
Share-a-Sale: $8.00
Amazon: $1.26
Total Blog Income: $189.25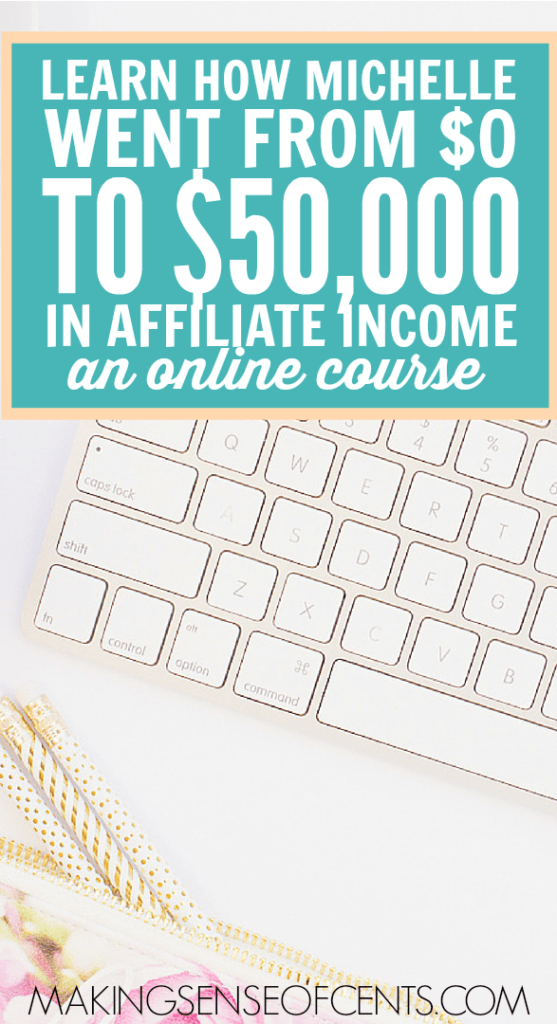 I'm pretty darned impressed that I made close to $200 the month after signing up for Michelle's course. I think that pretty much is a testament to how knowledgeable Michelle is about affiliate marketing in the personal finance scene.
Making Sense of Affiliate Marketing isn't some common knowledge or something that you can Google and figure out how to make a killing like Michelle is doing either.
After the release of this course, Michelle's online income doubled to over $100,000! Real money yall!  And the best thing about it — Michelle didn't do any webinars or none of that. She didn't need to.
She got skills. That's all I can say.
I've finished the course at the end of July, but I'm going to go through it again each month to make sure I'm incorporating everything she shares. I'm still amazed that I made my money back, though!
Anywho, if you're a blogger and you're trying to up your affiliate marketing game, trust me — you want to invest in Making Sense of Affiliate Marketing. 
I'm going to share some affiliate marketing goals a little later, but first, let's talk about my online hustle income from freelance writing.

August 2016 Online Hustle Income
Income
Freelance Writing Income and Blog Commenting Services: $854
Expenses
VA: $60
Pinterest Ads: $15 (this should be the last of the little error I made from last month!)
Ghost Article Payment: $75
Client Connection: $39
Fiverr: $21 (never again!)
Total Expenses: $220
Total after Expenses: $634
Thoughts on August Online Hustle Income
Honestly, I struggled quite a bit in August. I had plenty of work to do, but it was a challenge balancing it all with my full-time job.
My husband was on medical leave and medical bills just kept coming.
I was frustrated and there were a few days where I decided I wasn't working for NOBODY. This resulted in me taking a much needed mental health week from work.
With all of this and some personal family issues, I really needed a kumbaya moment. Ya feel me?
I'm expecting September to look a little brighter and I'm going to get back on the grind because these bills ain't going to stop coming. I just have to balance myself.
This month I did better on my expenses. I reached out on Fiverr to see if I could find someone to create a budget spreadsheet for you all and let's just say, I did a better job using a Google Spreadsheet.
I will never use Fiverr again.  I should have known better.
Student Loan Payment for August- $491
I ain't going to lie, this one hurts. I really wanted to make a nice little dent in that student loan before my HVAC bill came in the mail.
But I'm going to look on the bright side. Since June I've been able to kick an extra $1,906.99 towards my smallest (highest interest, unsubsidized) student loan.  
After that $491 payment, I will owe around another $700 or so on that one before it's paid in full. Then it will be time to hit the next one.
Since I was already making progress towards it and I don't want the interest to build back up on it, I think I'm going to finish knocking it out before killing my HVAC bill.  I just need to see that student loan die so I can maintain my sanity.
Related Reading:  How to Create a Plan of Attack on Student Loan Interest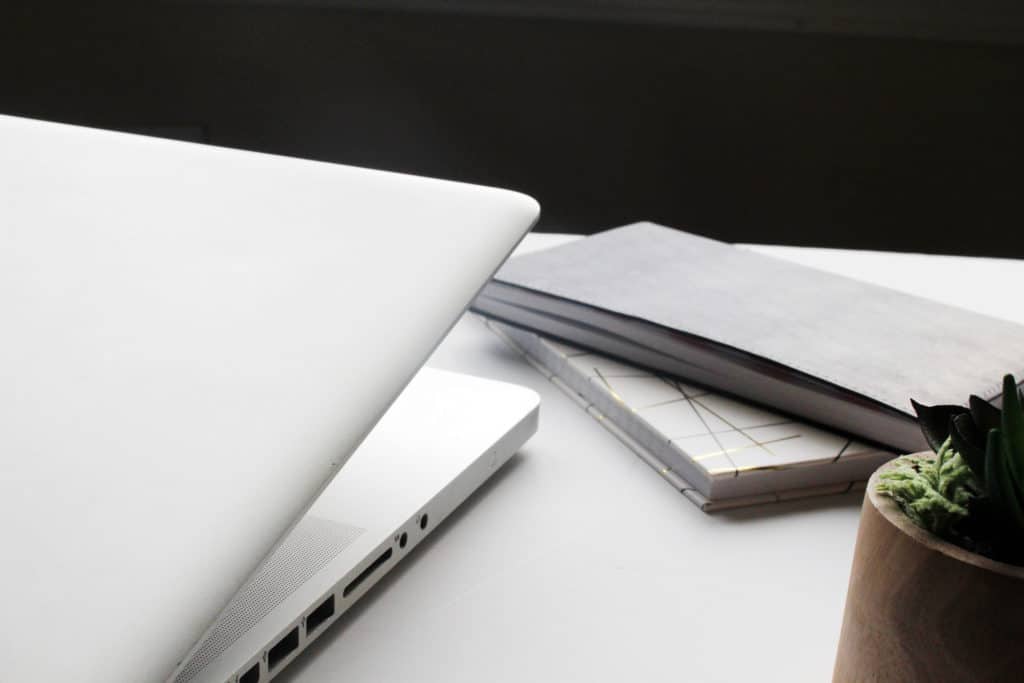 Goals for September
I'm not going to share my goals for August verbatim, you can read about them here.
I did meet some of the goals I set for August. I increased my posts here back up to two per week. I increased the number of pins scheduled using Tailwind and I updated a lot of my past content.
Here are my goals for September:
1) Reinvest blog income back into LAAB.
I  have opted not to use any of LAAB's money for debt as of yet. It takes a lot of effort to write good content and get out there and interact with others.
I'm going to use some of these funds for marketing and a few other things I feel will make LAAB better in the long-term. I plan to create an income goal for this blog and as soon as I reach it, that's when I can start paying myself.
2) Get my ish together with this LAAB newsletter.
I've been sending out monthly newsletters, but I know I gotta do better. Readers sign up for newsletters for a reason and that's because they want to hear from me. I'm sure y'all don't appreciate my monthly holla. I'll do better.
3) Grow my LAAB Facebook page.
I've been tripping with Facebook. I can grow Twitter. It continues to do its thing. Pinterest is growing like bananas — but then there's ole poor Facebook.
I've been trying to work with a few other personal finance bloggers so we can help each other figure that thing out. I'll let you know how that goes. I'm shooting for an additional 100 likes this month (and that's a stretch goal).
Related Reading: Tailwind and Boardbooster – Why You Need Both
Wrap This
Thang
Up
Well, I brought in $823.25 total between blog income and freelance writing. Not bad for someone pretty much still new on the personal finance blog scene. I really do aspire to do great things here at LAAB.
I was skeptical about making a little cash on this blog so quickly, but Michelle reassures all of her students in our class Facebook group that it doesn't matter if you're big, small, old, or new at this – making blog income through affiliate marketing is possible.
This may be LAAB's first blog income report, but I don't anticipate it being the last!
I'll discuss this more in the future, but I'm shooting for a solid $5,000 in blog income. I don't mind taking it slow and steady because I'm not depending on my blog income to put a roof over my head or knock out my student loans.
I'm hustling (grinding reallllly hard) for the cash to pay back my debt. Making an income here at LAAB would literally be some icing on the cake.  But that's it for this month. We'll pick up here again in October!
How was your online income in August? Are you a blogger or freelance writer? Do you want to be one (and what is holding you back!)?