To support this website, this post may contain affiliate and/or referral links to products or services I recommend. See disclosure policy
here
.
Tis the season to go in debt. At least that's the case for some.
But certainly not for me and my guess is that if you're here, it's not the case for you either. See, you're looking to have fun this holiday season, give a few gifts (or a lot), and stay within budget. Who could blame you?
Every year you read articles like this one that tells you how folks added an average of $900 or more dollars worth of debt for the holidays. It's crazy because giving during the holidays doesn't have to set you back.
With a proper budget and a little effort, I believe you can score gifts for everyone on your list for under $20! That includes babies, toddlers, children, and adults.
This year I decided to curate four gift guides for different people in your life. I'm including the links to each gift guide and a few resources that will help you save more money this holiday season. By the time you scour through these ideas, you will have completed your gift list and best of all, you'll be under budget!
Happy shopping!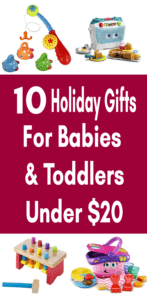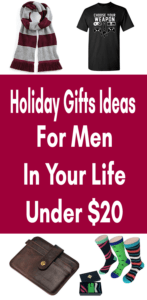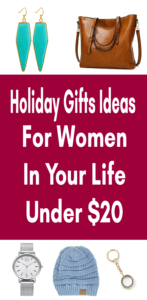 Related Reading for The Holiday Season:
Financially Smart Gift Guides for Kids
25 Days of Cheap Christmas Activities
20+ Ways to Have a Debt Free Christmas
Stocking Stuffers for Kids Under $4.00
7 Financial Mistakes to Avoid This Holiday
7 Free Online Sites to Join For Extra Cash This Holiday
How to Have a Debt Free, Stress-Free Holiday Season