To support this website, this post may contain affiliate and/or referral links to products or services I recommend. See disclosure policy
here
.
Welcome to the second interview in the Blogger's Success Series here at LAAB. I want to spotlight other bloggers in their individual blogging journeys.
Regardless of niche, income, amount of followers – there is something to be celebrated in everyone's journey.
I'm pleased to have several bloggers agree to speak with me about their blogging journey. One thing you will find in common between all of us is that we are investing in our blogs.
That's right. All of the bloggers highlighted in this series have invested in Making Sense of Affiliate Marketing.
I continue to sing the praises of this course and how it's helped me grow my blogging income and I'm happy that others have agreed to share their experiences on LAAB.
Today we have with us, Paula from Easy Baby Life.  Let's get into it!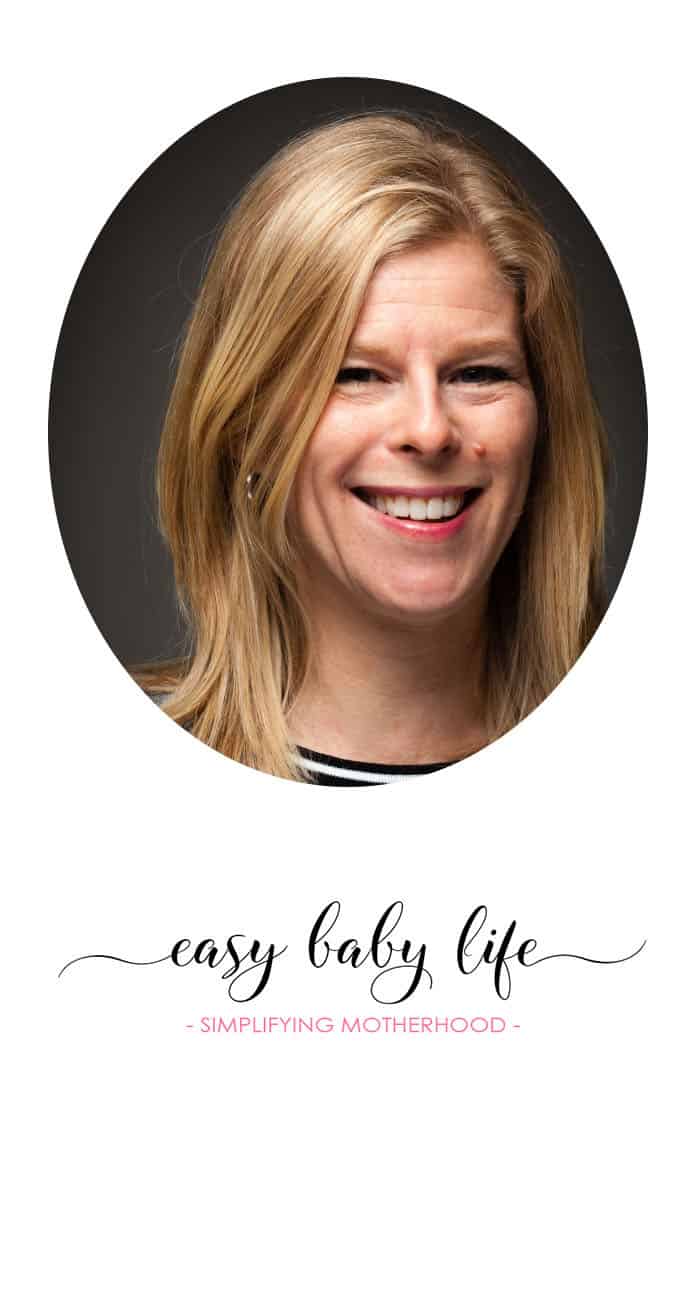 If you're interested in starting a blog, I've written a detailed guide on how to start a blog. Pricing starts at just $3.95. Plus, if you sign up for a 12-month hosting plan, you'll receive your domain name ($15) absolutely free through this Bluehost link. I highly recommend having a self-hosted blog if you're serious about earning money online and being taken seriously as a blogger.
Tell me a little bit about your blogging journey? What led you to blogging?
My blogging journey started when I was home with our third child. The two youngest are only 18 months apart and I had almost no time back at work between the babies. I worked as a financial analyst at that time, and I was curious on the "Internet industry" and how it worked. Since I've always loved writing, and I was deep into mothering, I decided to try blogging. Honestly, I loved it from the start!
What is the name of your site and what is it primarily about? Your mission…
The name of my site is Easy Baby Life. I aim to help simplifying motherhood all the from pregnancy to toddlerhood, a well as being a mother in general. I write about tips and tricks that I know work, new research and I answer lots of questions from moms.
Do you currently blog full-time or part-time?
Part-time.
What's your blog's business model (or how do you earn revenue through your website)?
I make money mainly from display ads. This is something I will try to change, though, to add more of other income streams too.
What does your typical day look like (from a side-hustle or a full-time perspective)?
I work one day per week on my blog + evenings. On the full day I have, I am so focused that I don't even want to go the bathroom. 🙂 I think I drive my husband crazy sometimes with this. But it truly is my passion! I try list and prioritize what to do, because there is always a lot more that I want to accomplish than I have time for.
What do you feel is any blogger's biggest challenge?
Probably time and prioritization. If you really want to be successful as a blogger, there are so many things to master.
Where do you see yourself and your blog in two-years?
My hope is to be a fulltime blogger with high enough earnings.
What is failure to you when it comes to blogging (or in other words, why do you think many who start blogging fail?)
I think patience is a major thing. We all read about these (very few) bloggers who started clueless 12 months ago and now make many thousand dollars each month. This happens to very few. And if it doesn't happen to you, it doesn't mean you are a failure and should give up. Building a profitable business – any business – usually takes time and lots of work!
What tips would you offer to individuals interested in blogging?
Ha, this could be a whole book! 🙂 But probably to find some free resources on how to start blogging and learn they have to say before starting. And try to make room for a small budget to get help when you get stuck.
It can be on installing WordPress, creating your first pinnable images, attending a blogging class or whatever. If you try to do everything on your own, it will take so much longer. (And I say that because I know from making this error myself for several years!) Also, connect with other bloggers. There are many great Facebook groups out there with helpful people.
Any other advice or comments?
Blogging is so much fun! If you love writing and there's something you think you could share to the benefit of others, go for it!
Wrapping Thangs Up
I'm so glad that Paula is sharing her tidbits of knowledge with us about blogging. I believe the thing that stood out most to me was not being afraid of investing back into your blogs.
I know that it can be a little scary investing money back into your blog. This is coming from someone who doesn't even like to go shopping! But it's important to invest so you can continue to grow. Yeah, you could do everything yourself, but it takes a lot of effort and time to do everything on your own.
I can honestly say that investing back into LAAB has done amazing wonders and I'm very skeptical about what I invest my money into. However, to see the growth you want to see, sometimes you have to put in more than effort.
Your investment could be something as simple as investing in a new theme for your blog, a virtual assistant to create popping Pinterest images, or a course to increase your affiliate income.
I hope you've enjoyed this installment of the blogger's success series. Stay tuned, we have a few more coming up!