To support this website, this post may contain affiliate and/or referral links to products or services I recommend. See disclosure policy
here
.
Okay, let's talk.
I love keeping it one-hundred and this is one issue that really perplexes me. Like, literally it drives me nuts!
Broke people and cable.
And no, I'm not saying "broke people" to throw shade and make it seem like I'm all fancier and richer than thou. I'm saying "broke people" because this is how some of you are referring to yourself so I'll just go along with it for now.
I come across this more than I'd like to and the conversation always begins like, "We broke…I don't know how we going to do this…Something isn't going to get paid…Maybe I should cut back on groceries…Or maybe I shouldn't go out for lunch as much…Maybe I should…"
Yeah, these things will save you money but why can't you put cable in the mix of things you'd like to cut back on?! Like, seriously. I understand it can be hard to part with Oprah and Tyler Perry. Or perhaps your beloved sports and such.
But get this – Oprah and Tyler are already rich. You giving them your coins, hollering about being broke, and wondering why you still trying and Oprah and Tyler ain't.
So for the love of me, I can't understand why cutting cable (even if it's temporary) is such a big deal.
I didn't come here to berate folks, though. I'm simply trying to understand why cable is so much more important than stacking coins.
Cable in my area costs $130 and up per month.
Yes, $130!
And yes, you can call the Dish people for those introductory deals but eventually, that good thing comes to an end too.  So while there was some initial resistance from my hubby (he loves sports), I eventually convinced him that it was in our best financial interests to cut cable.
That was six years ago and we haven't looked back! Six years of an additional $130 that was left in our budget to help us get ahead.
But let's be clear, Cutting cable doesn't mean you have to go without entertainment. We still watch our favorites and not once have we felt like we were ever missing out on anything.
So, that's what I want to talk to you about today! Now that I've done my little cable rant today, allow me to present to you a sweet  solution to your entertainment dilemma. A solution that will help you save major dough!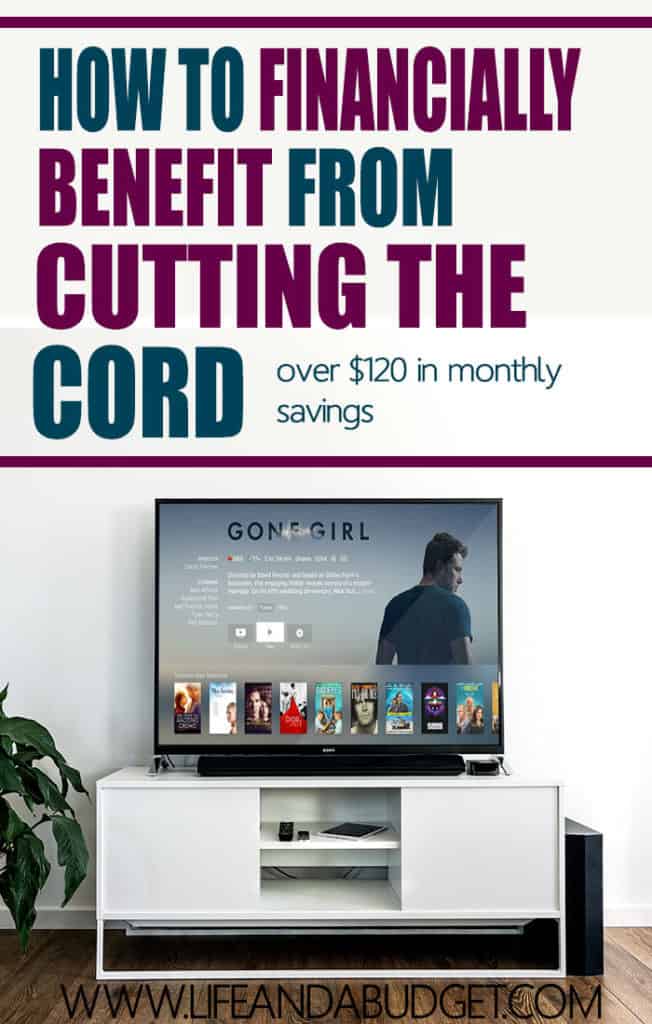 Cutting Cable With Amazon Firestick
When we decided to cut cable, we initially purchased a Roku streaming device for our living room. However, after using it for a couple of years, we wanted to try another popular device for our bedroom. This device was cheaper and we liked it so much better!  We decided to go with an Amazon Firestick.
What is Amazon Firestick?
Well, the Amazon Firestick connects to that little thingy (HDMI port) in the back of your television. When you get it all set-up with your Amazon account, you will have the option to download over 4,000 apps, channels, and games.
Some of my favorite apps are Hulu, Netflix, and SlingTV.
Hulu
Hulu allows you to catch up on this seasons shows that you might miss. For example, right now I'm trying my hardest to see Michael Ealy's fine self on ABC's Secret and Lies; however, the reception isn't all that great right now with our antenna. Well, I can watch it tomorrow night (free of interruptions) on Hulu Plus.
Well, I can watch it tomorrow night (free of interruptions) on Hulu Plus.
There is also an option to add a Starz subscription for all of you Power addicts. And did I mention that Hulu will only set you back $8 per month (without Starz)?
Netflix
Now Netflix, on the other hand, is for my binge watching. It allows me to tune into just about everything! Each year Netflix also delivers entire seasons of its very own television shows. For instance, I'm totally hooked on Orange is The New Black and Luke Cage.  These shows are exclusive to Netflix only. I also like to re-watch (for the thousandth time) Grey's Anatomy.
Sling TV
Sling TV is something I've recently been put onto as well. I noticed my mobile (T-Mobile) company was offering a $14.00 deal per month for the first 12 months for Sling TV. I signed up for it and added an additional $5.00 lifestyle channel package to see if I liked it.
Basically, using this, I'm able to look at everything I used to watch on cable without the cable contract. For instance, Lifetime, LMN, HGTV, Freeform, BET, VH1, and more. And of course, my husband loves it because it has ESPN.
The good thing about Netflix, Hulu, and Sling TV is you can pay for these subscriptions as needed. For example, Netflix is $10.99 per month; however, if I only wanted to use Netflix to catch the next season of Luke Cage or OITNB, I could cancel it until the new seasons come out.
I can also do the same with Sling TV. We recently finished our 7 day trial of Sling and I have yet to determine if I will keep it each month. Right now it's just nice catching up on a little bit of stuff and my hubby has been enjoying watching some games he couldn't get on local television.
How to Save Money with Amazon Firestick
1) First, you need to purchase a digital antenna. When you cancel cable, you will need this to receive your local channels such as ABC, NBC, CBS, etc. We have two different kinds of antennas – the one similar to this antenna seems to work the best.
2) Next, purchase your Firestick from Amazon. The set-up is very easy and you use the same account information that you have with Amazon.
3) Once you have your antenna and Firestick all set-up, you can go through and add the channels that you want. I recommend starting out with Netflix and Hulu Plus (both offer trial periods).
Netflix will set you back $10.99 per month and Hulu Plus is $8.99 per month.
However, if you're an Amazon Prime subscriber, be sure to take a look at the titles and shows available to you as an Amazon Prime subscriber. You'll notice many of them are similar to the offerings on Netflix and Hulu Plus.
If you're new to Amazon Prime, they have a free 30-day trial so you can test the waters to see if it's right for your entertainment needs. Try Amazon Prime 30-Day Free Trial
Can Cutting Cable Help Save Your Finances?
Well, let's do the math.
To deal with cable, you'll be shelling out $130 or more. I'm quite aware that some of you scored some better deals than this amount, but the rest of us are jealous of you so we'll stick with the amount that's been driving us crazy, m'kay?
Okay, so $130 for 12 months comes out to a total of $1,560 for the entire year. That's a lot of money. Like, that's a starter emergency fund kinda money.
By cutting the cable and getting a subscription to Hulu Plus and Netflix, you're looking at a total of $19.98 per month. That's a total saving of $110.02 per month that can go towards your debt or savings!
Not to mention that the Firestick and Antenna will only set you back about $70 for an initial startup cost.
Even if you decided to splurge for Sling TV, that's only an additional $20 per month (if you're doing the basic package), so you'll still be saving major dough.
I don't know about you, but I like the idea of saving that money!  Shoot, that's enough savings for you to INVEST in the cable company.
Wrapping Thangs Up
Now let me be clear. I'm not knocking you if you decide to keep cable. I'm an advocate of BUDGETING for the things you want in life.
If cable is something you can't part with and you've found a way to work it into your budget and still be able to save for unexpected expenses, budget for your needs, and get rid of your debt – by all means, keep the cable.
However, if you're living paycheck to paycheck, deep in debt, and crying broke all the time – something's gotta give. Seriously. Cutting the cable may be a temporary solution to your problems.
You could take that $130 to build a small emergency fund. You could split that $130 between savings and paying off debt. There are many things you can do to get ahead with very little money.
So, my advice is to think of all of your current financial limitations and how cutting cable could help you solve a few of them. If Power or The Have and Have Nots happen to be something you could live without, then maybe cutting cable can help you save your finances after all.
Have you considered cutting cable? If so and you haven't pulled the plug, what's stopping you?