To support this website, this post may contain affiliate and/or referral links to products or services I recommend. See disclosure policy
here
.
It's no secret that Americans have a hard time saving money. Nearly 7 in 10 Americans have less than $1,000 in their savings account. Bank fees are growing out of control and folks really need a banking experience that helps them achieve their financial goals with less added stress.
How many of you would like access to an account that gets your direct deposit to you earlier than your normal payday? What about an account that will reward you for saving and doesn't charge you crazy fees? Even better, what about a banking experience that makes auto-saving easy so you won't have to think about it?
This type of banking experience exists. It just requires you to get out of your comfort zone. We've become accustomed to the traditional brick and mortar banking institutions. You know, go through the drive through to make a deposit or either go inside and talk to a human being.
I get it. It makes you comfortable seeing that your money is going into an actual bank. But those traditional banks have to make money to keep the lights on and make their employees happy. That's why they can charge you $33 billion in overdraft fees without blinking an eye.
Online banks are on the rise and we are the ones reaping the benefits. Without light bills and staff to pay, these kinds of banks can pass on the savings to you. Besides, we hardly ever walk into banks these days and even traditional banks have apps that allow you to deposit money now and days.
So why not learn about a new type of banking experience that will cut out all the middleman crap and be of benefit to you? Well, that's exactly what we're going to talk about. I have one heck of an interesting banking experience to share with you.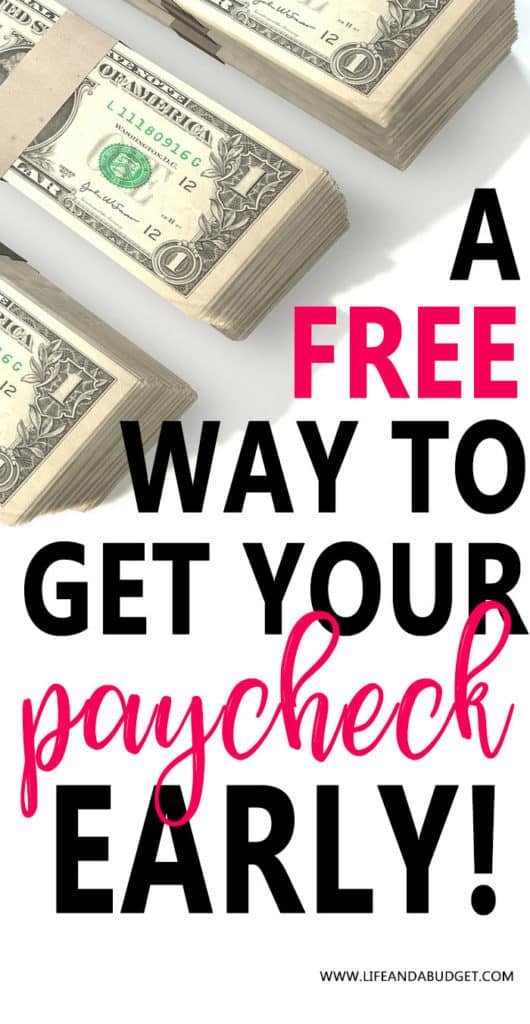 Chime Bank – Who?
I learned about Chime in one of my money nerd groups on Facebook. I was highly intrigued by the concept so I reached out to them to see what I could learn. Here's the scoop:
Chime comes with a Spending Account (DDA), a Savings Account, a Chime Visa debit card and a mobile app that lets you manage all of your finances from your smartphone.
They are the only mobile-first bank account that offers a savings account with an Automatic Savings program that rewards members for saving money.
They also offer automatic-transfers for Members enrolled in Direct Deposit. Members can automatically direct 10% of every paycheck into their savings account.
Chime partners with The Bancorp bank to provide a secure FDIC-insured account.
 
After reading about who they were I was this close to signing up, but I still needed to know what was in it for me. That's when I started looking for some of the benefits of using Chime that sets them apart from my current banking situation. Below are some of the pluses of working with Chime.
No overdraft fees
24,000 fee-free ATMs and 30,000 cash back locations.
No foreign transaction fees
App that allows you to manage your accounts, transfer funds, make deposits, pay bills, and contact customer service
No monthly fees
Notifications and real-time transaction alerts
No minimum balances
Chime will mail checks directly to wherever you need to send them.
Retailer rewards
But wait for it…here's the good stuff!
Save When You Spend: Automatic Savings – Basically, this means that when you spend using your Chime Visa Debit Card, your purchases are rounded up to the nearest dollar.
Get Paid 2-Days Early: Early Direct Deposit – You could get paid up to two days early if you fund your account through payroll direct deposit. Chime makes it easy for you to set this up with a form that can be emailed or printed and given to your job.
Isn't that amazing? I don't know about you, but I've always had to wait until payday to get my money. And I've never found a bank that pays you a bonus every Friday. Have you?
Some of the other amazing benefits are Apple Pay, the ability to split a transaction with friends, pay friends, tip suggestions, and easy capability to block your card if it gets lost or stolen.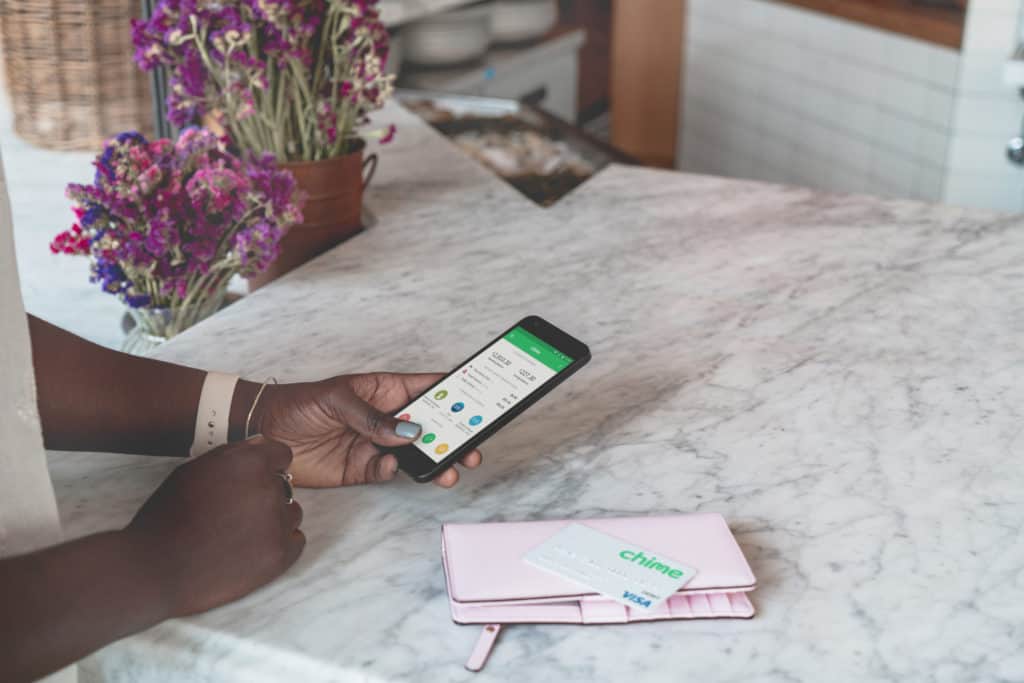 The Downsides
There are a few things that are rather inconvenient at the moment, but they are working on it. As of now, the photo check deposit feature is in progress so you have to use a 3rd party app to deposit by check.
Also, in order to deposit cash, you'll have to use one of those Green Dot locations and you may incur a fee. The only way I see us working around this is to deposit the cash into the bank you already have linked up with Chime to do your initial transfer.
I keep my money in two different (well three, if you count LAAB's account) online accounts. For my peace of mind, I've always kept my traditional checking account through my brick and mortar bank. I only use my traditional account for buying groceries anyhow, but my online accounts are where all my bill money reside.
If you're uneasy about any of these downsides of using Chime, I still wouldn't rule out Chime's banking experience. The savings and early direct deposits are some major perks! Just don't cash out your brick and mortar account. You could still use it for something.
And, I almost forgot – you're unable to have a joint account with Chime. But hey, there's nothing wrong with having a little money to yourself so you can surprise your significant other, right?
How Do You Switch?
Setting up my Chime account was easy to do. It literally took five minutes. I downloaded the Chime app and answered a few questions. Click here to sign up with Chime.
Once you've set up your checking account, make sure you open up your Chime Savings Account and turn the auto-saving feature on.
After everything is setup, you'll have the ability to link your account up and transfer money into your Chime Spending Account.
The sooner you do this, the better because you'll be able to start spending on your normal purchases and earning your Friday bonus:)