To support this website, this post may contain affiliate and/or referral links to products or services I recommend. See disclosure policy
here
.
It's been over a year since I started Life and a Budget. I knew going in that I that I wanted to invest in my learning so I could make this site the best that I could for all of my readers.
I wanted my message to resonate with many people; however, if you're a blogger — you know how difficult it can be to drive traffic to your blog!
I've taken two courses and they've been instrumental in making LAAB what it is today. One of these courses was on learning how to drive traffic to your blog by increasing your Pinterest presence.
There are a lot of courses out there on the subject, but I wanted to start with an affordable course that was easy to understand. I've followed Kristin from Believe in a Budget for a while and had a feeling her course fit my criteria so I decided to make the investment.
June 1st was the day I signed up for her course, Pinterest Presence.
I've shared before how I used Tailwind and Boardbooster together to increase my blog traffic; however, I never got around to sharing with you the hardcore evidence. I know some of you want to see that concrete stuff that proves this course was a game changer for Life and a Budget traffic. Therefore, I decided to talk about it in depth today.
Related Reading: 7 Surefire Ways to Boost Your Blog Income
Life and a Budget's Traffic: January through October
Let me give you a little background on my traffic. Here are my pageviews broke down by month.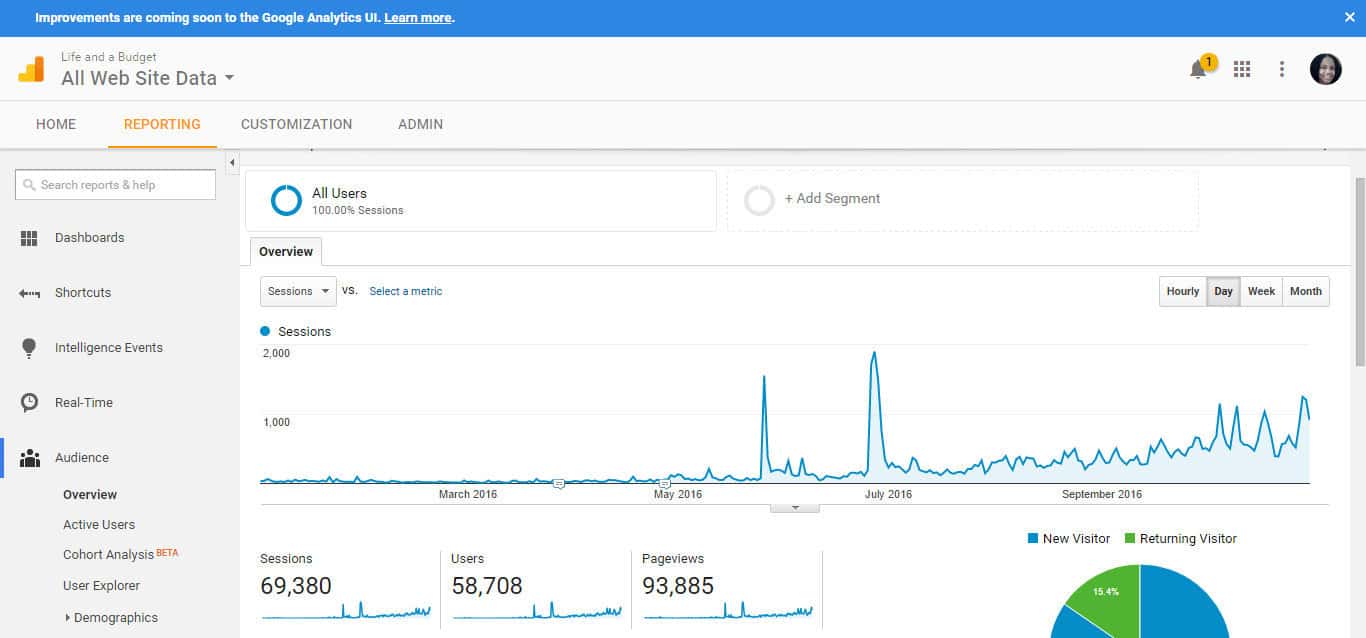 January – 2,300
February – 1,425
March – 1,733
April – 2,272
May – 6,849
June – 12,881 (Began Pinterest Presence)
July – 8,963 (Summer slump, still working Pinterest Presence strategies)
August – 13,333
September – 16,359
October – 27,770
In June I had my first post go viral on Pinterest. Then came the summer slump; however, I wasn't discouraged because a lot of other bloggers experienced this too.  I used this opportunity to fine tune my own strategies and used them along with the suggestions from the course.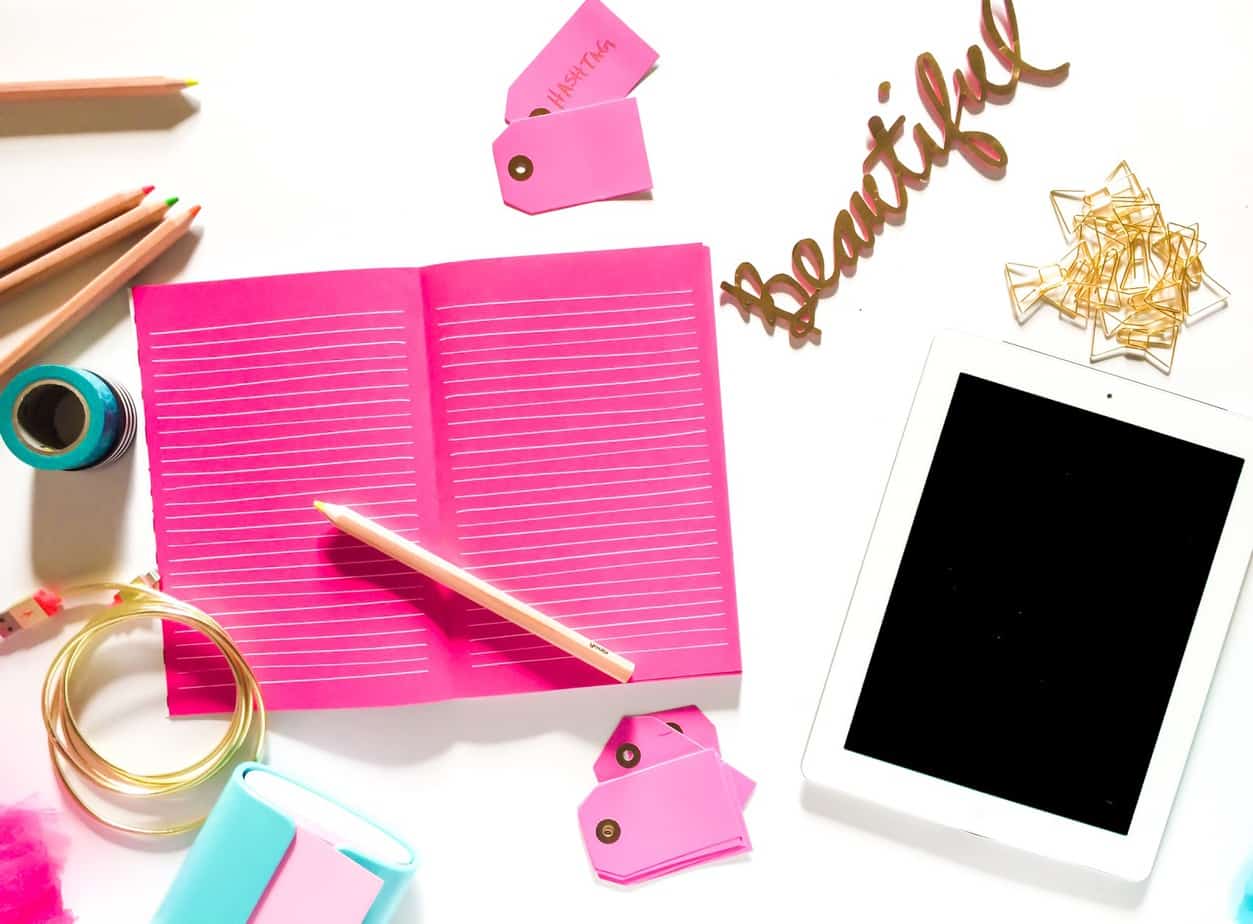 What Will You Learn in Pinterest Presence
Here is what you'll learn in Pinterest Presence:
1) Creating a perfect pin image
2) Utilizing Pinterest for blog growth
3) Why you need a Pinterest Business account
4) How to apply for Rich Pins
5) Group Boards
6) The key to scheduling pins
7) And efficiently using Tailwind group boards
Why I'm Recommending Pinterest Presence to all Bloggers
I was intrigued by her quick growth and I initially thought I should simply ask her to create some Pinterest images. I figured this would be enough to help boost things over here on Life and a Budget.
Well, I was wrong.  It was hardly enough to increase my traffic to the levels I was expecting.
I had the nice images, but I still didn't know how to properly use Pinterest to bring substantial traffic to my site. As you can see from my numbers above, it wasn't until the very month that I took her course that I was able to double my traffic (June 6,849 to July 12,881).
So when I say this course is worth every penny, best believe I mean it. I wanted to take my time and allow Pinterest to naturally drive traffic to my site before doing a full review of the course; therefore, allowing me to confidently tell you that investing in this courses is money well spent.
How I Boosted My Pinterest Presence with Branded Images
After working with Kristin and reviewing her module on how to create a good pinnable image, here's a look at how my pin images changed over the course.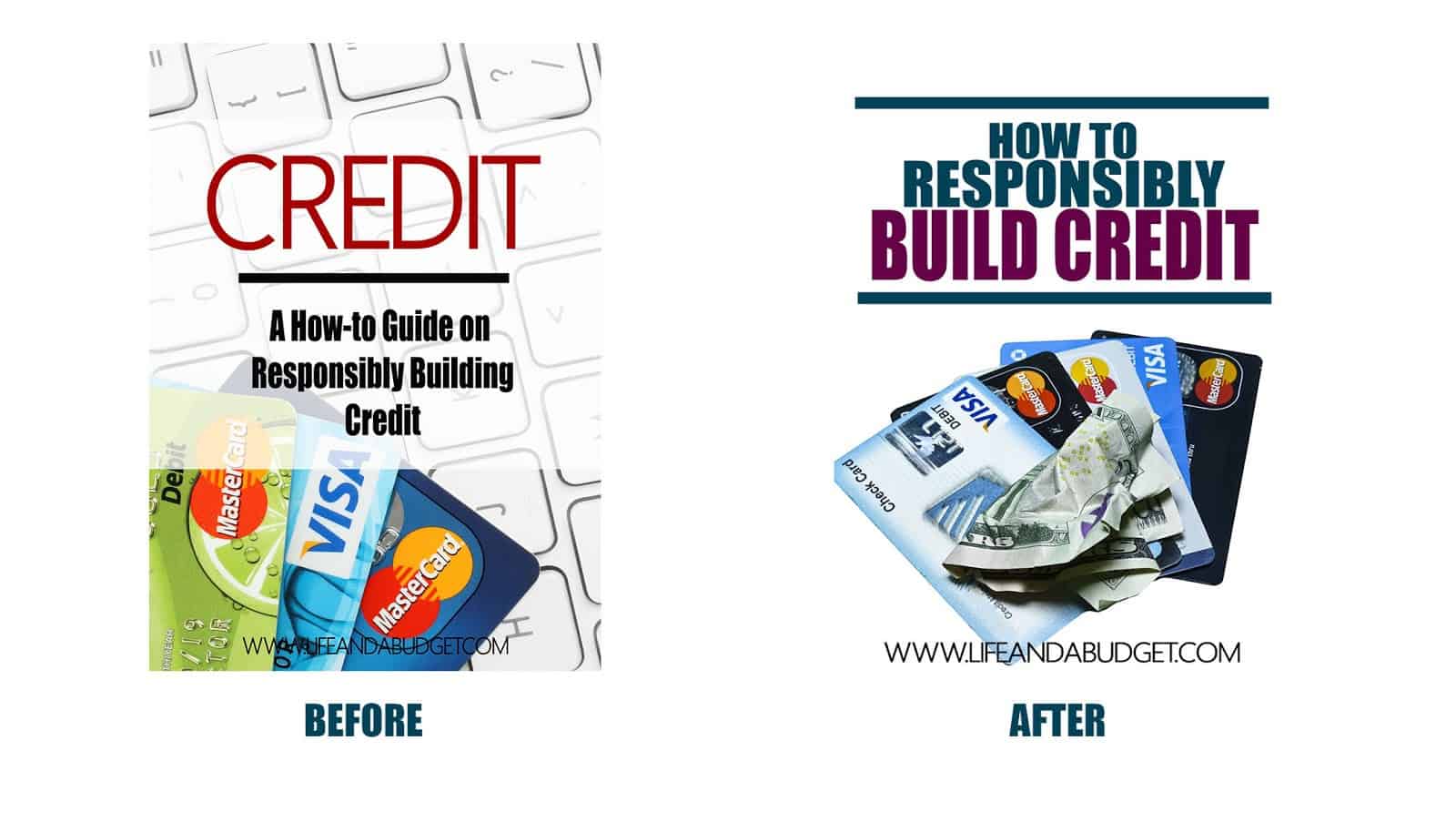 The images I created prior to the course were hardly getting any attention on Pinterest. They weren't that bad, but they didn't stand out.
I also had trouble with making the images look consistent. Once I started studying images and using the advice Kristin shared, I gradually started noticing a difference in my repins on Pinterest.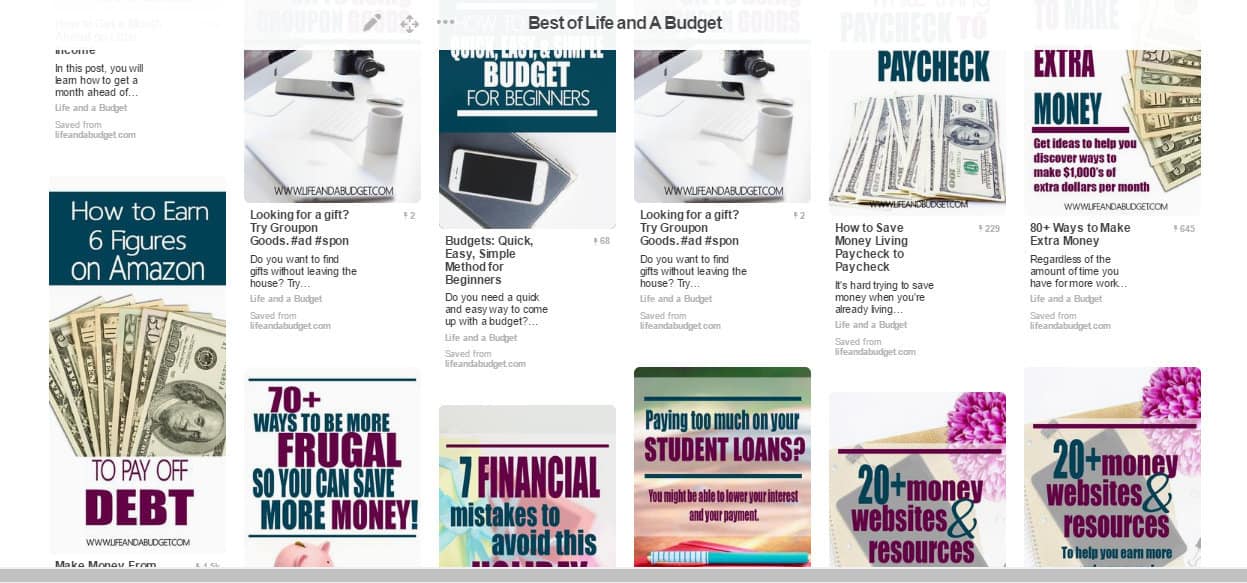 Eventually, I learned what pins resonated with my target audience, which helped me come up with a brand for LAAB.
You'll notice on all of my pins, I use certain colors and fonts. This makes my brand recognizable in the sea of pins on Pinterest. If you see one of my pins, it's easy to know it's an LAAB pin.
How to Drive Traffic to Your Blog Using Pinterest
Another amazing thing about this course is that some of Kristin's tactics helped me boost my audience growth. When I first began the course, I was only a part of a few group boards.
After seeking out different group boards and then creating my own group boards, my pins were seen by a larger audience. Using what I learned, I created a very specific strategy that helped me drive traffic to my blog.
I began pinning some pins solely to group boards and other pins only to my individual boards. I also stopped manually pinning to my individual boards because it was taking up too much time. Now I pin other people's pins using Boardbooster and I pin all of my pins using Tailwind.
For more information on why I use both, read this post.
Here are my audience numbers for June: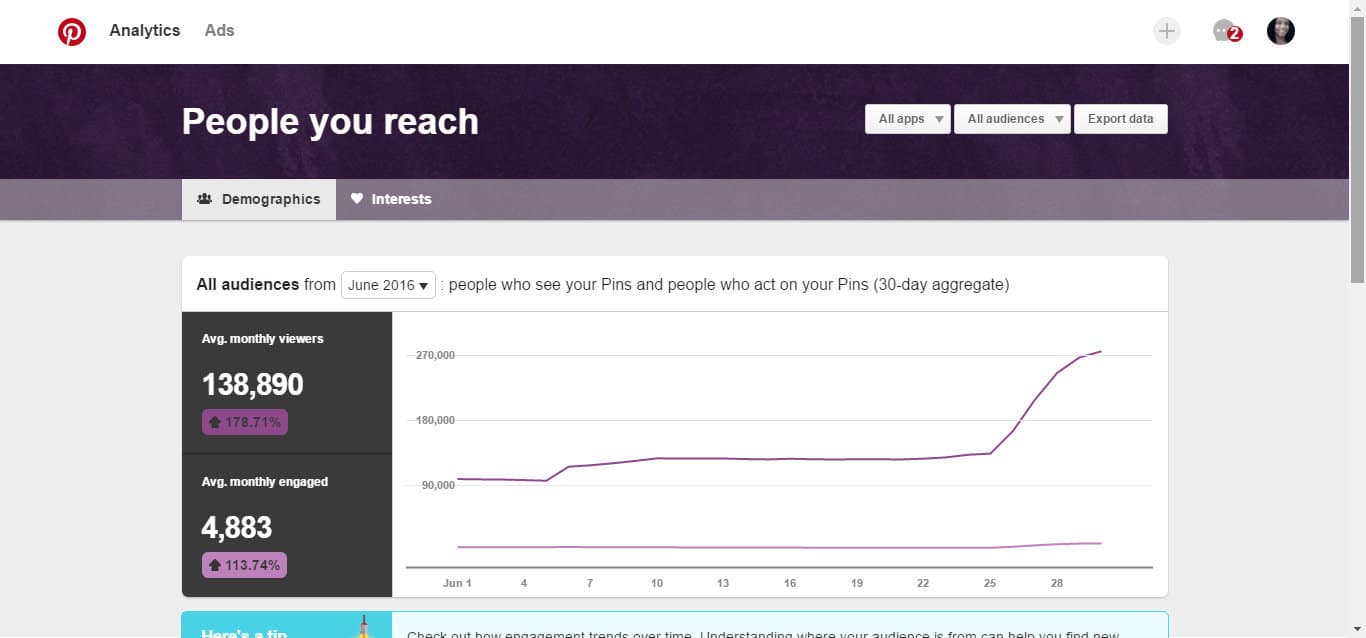 Here are the numbers for October: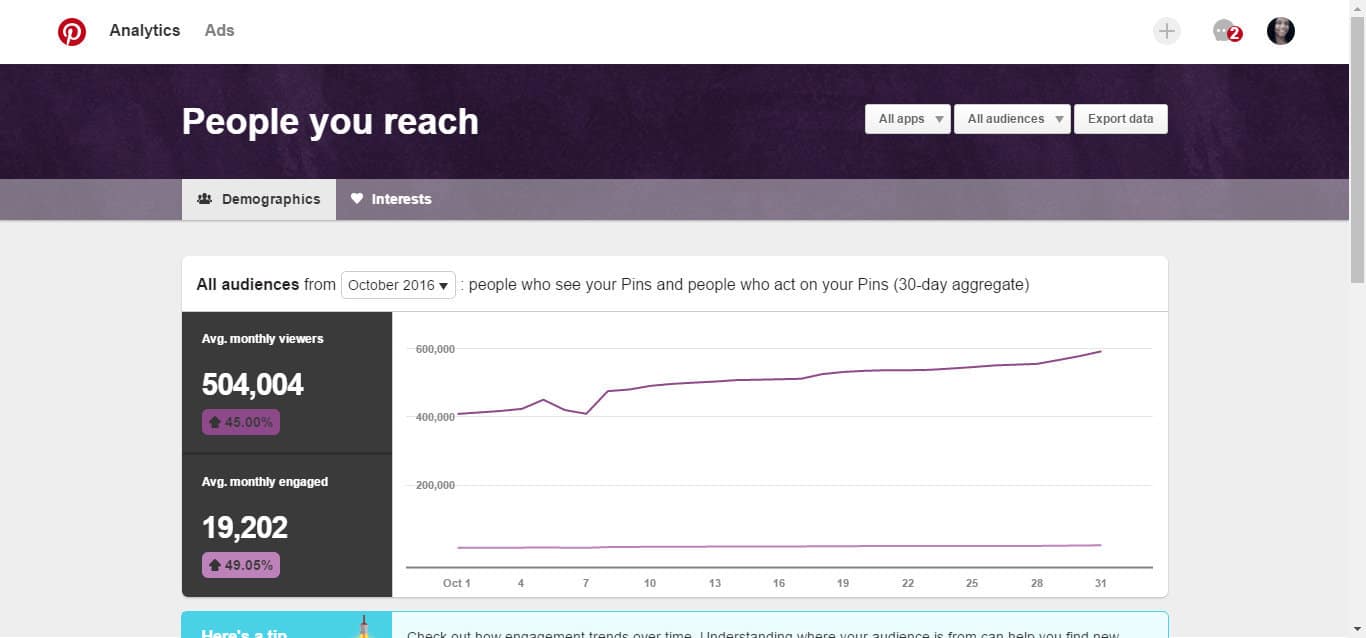 To get a substantial amount of traffic and followers, you need to be pinning at least 50 pins per day. I'm now pinning over 100 pins today and it only takes me about an hour or two to set things up.  I started June with 1,055 followers. Now I have 3,255 followers.
Here's a chart of my follower growth below:
If you want to see audience growth, schedule a bunch of pins, and do less work on Pinterest — I recommend signing up for a pin scheduling tool like Boardbooster or Tailwind. (Update 12/3/17: I now exclusively use Tailwind for all pinning here on LAAB).
Wrapping Thangs Up
As you can see, I learned a lot by taking Pinterest Presence. This course is available for $197 and now you have the option of signing up and paying in increments too.
I know that this isn't a drop in a bucket, but considering I doubled my traffic within ONE month, I'd say that it's money well spent. You will learn how to drive traffic to your blog using Pinterest and you will learn how to appeal to your potential readers.
If you're struggling to grow your traffic using Pinterest, having access to timely information makes it much easier. Kristin has given student's lifelong access to the course and regularly updates it to keep up with any Pinterest changes.
If you're looking for an affordable course that will help you learn how to drive traffic to your blog, I recommend checking out Pinterest Presence today.
Bloggers: Do you drive traffic to your blog using Pinterest? Are you seeing any success with it?