To support this website, this post may contain affiliate and/or referral links to products or services I recommend. See disclosure policy
here
.
Wanna know how to boost your blog income, I've got a treat for you.
Just want to grab the free e-book and run, I understand. Just click the image below and click "Yes, boost my blog income" and it'll be delivered straight to your inbox. But if you want to hear why you need this e-book, keep reading!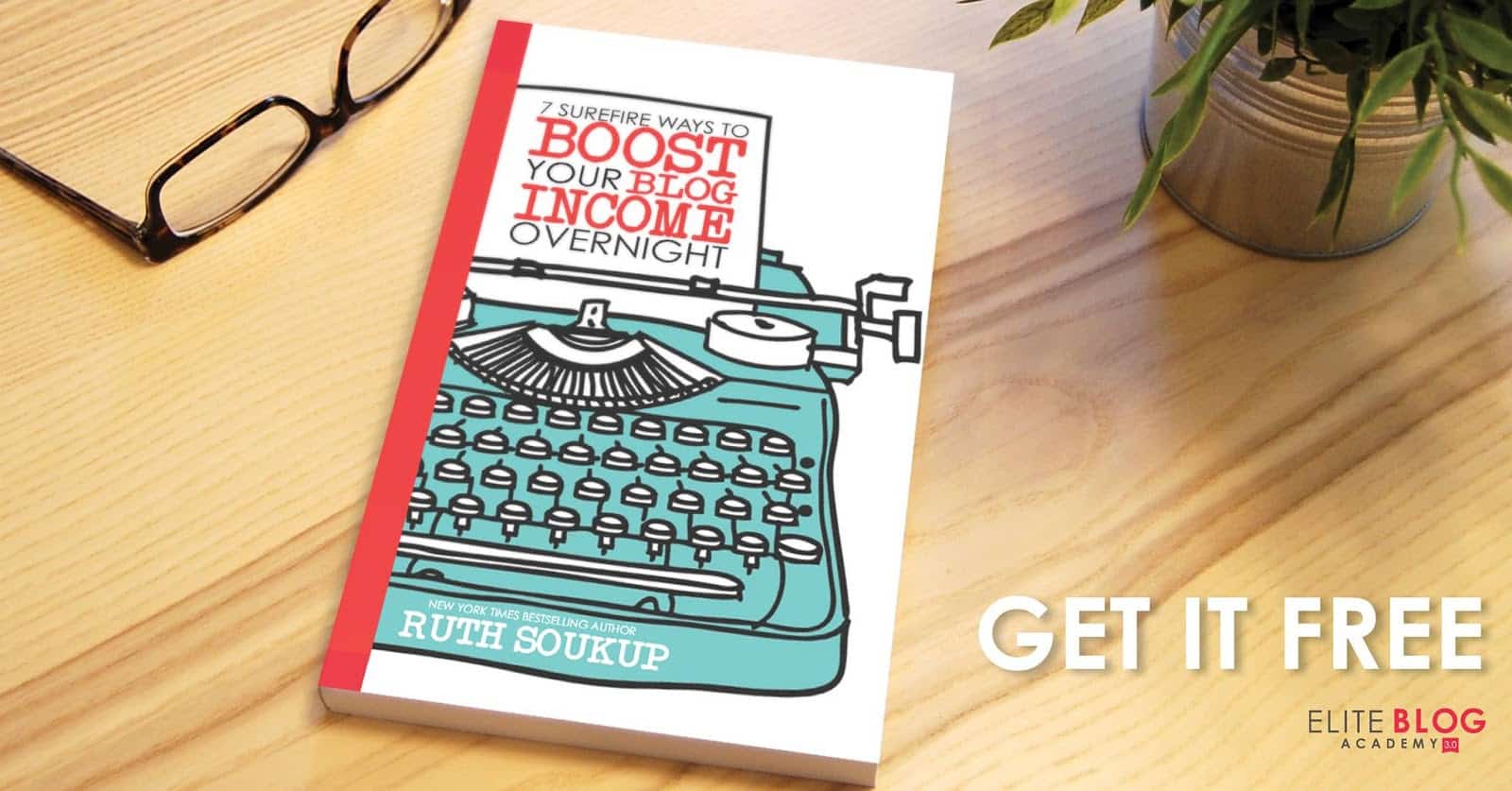 I've admired many other bloggers for so long. Maybe since around 2012 when I witnessed one of my favorite personal finance bloggers pay off her student loans in 7 months.
Or when I saw another personal finance blogger repair her credit after a bunch of mistakes and landed on the cover of Black Enterprise.
Let's not forget that wonderful gal who inspired the dear debt letter movement and wrote away her student loan debt.
There have been many folks out there who've inspired me. I love seeing folks from all different walks of life get their finances together. They hustled for freedom. Hustled for the freedom to choose – and now can live life without being shackled to a 9 to 5.
I wanted some of that and two years ago, I decided I was sick of tired of wanting. It was time to get busy.
I'm still not where I want to be, but I've made so much progress since October 2015. The majority of what I've earned through this blog, I've heavily invested it back into my learning because after all, I really had no idea how to boost my blog income.
My intentions with my online income were to pay off my student loans as fast as possible. However, I'm sick of waiting. I'm sick of waiting to live the life I dream of just because of my debt.
I hate my job. It depresses me and Monday mornings are becoming a chore. Yeah, I still have debt, but I hate my job more than I hate the debt (sad, but true).
So, I'm investing in my learning so I can eventually quit a job that I've outgrown. I still want to get rid of my debt, but I want to snatch a little bit of my freedom back and do it on my own terms.
I don't want to be shackled to my desk anymore and maybe you don't either.
Maybe you want to work from home so you can be there when your kids get off the school bus. Or you want to supplement your income so you can finance a dream you've put on the back burner.
You might not think blogging can get you there, but I and countless others have proven you can do just that.
If you're a blogger and you've been spinning your wheels on how to boost your blog income, this is a free tool that can help you.
Ruth Soukup of Elite Blog Academy has plenty of resources that can help you grow your blog.
For transparency sake, I've invested a portion of my blog income into Elite Blog Academy (EBA) and I can't wait to learn as much as I can so I can take my blog to the next level.
However, I understand many of you may be starting out or your blog hasn't earned you a dime. Some of you don't have enough money to invest in a course like EBA.
But that doesn't mean you have to stay stuck where you are. There are valuable free resources that can help you and this is one of them. So get your free copy of 7 Surefire Ways to Boost Your Blog Income.
You never know what's possible until you get started!