To support this website, this post may contain affiliate and/or referral links to products or services I recommend. See disclosure policy
here
.
Life and a Budget EBA Success Series is where I document my progress as I work through Elite Blog Academy. I want to provide a thorough comprehensive review of whether EBA can help me and other like-minded bloggers reach their blogging and financial goals.
Note: If you're not a blogger and interested in becoming one, I've created a detailed tutorial on how to create your own blog on a budget. Sign up for as little as $4 per month using Bluehost and get your domain name free ($15 value).
I looked at the first page of the Unit 4 workbook and these were my thoughts…
"Not today. I ain't got it in me."
Seriously folks. This unit involves growing your platform. I skimmed over the materials and saw I would need to learn how to quickly summarize what LAAB is about, do a guest post, and leave some comments.
I already leave insightful comments just about everywhere. I think I know what my blog is about. But I honestly didn't feel like guest posting.
I know, I know.
Now don't get me wrong. I have nothing against guest posting. My problem was that I'm rusty at it. It's been well over a year since I guest posted anywhere.
Matter of fact, I think it was January 2016 when I guest posted over at Making Sense of Cents.
But…I invested in this course and I'm darn sure not giving up now. However, let me back up.
Elite Blog Academy Unit 3
Since the last update, I actually completed Unit 3, the final unit in Module 1. It was rather quick and painless because I pretty much had the presentation aspect of LAAB down pat.
I've got a good eye for Pinterest images and I know how to create good looking pins. All of my success with pinterest images is attributed to Kristin's course – Pinterest Presence.
The only other thing in that unit that I needed to do was get a review of my site and redesign.
Well, I'm lazy. See, I used to design blogs back in the day and I hate coding. Matter of fact, that's precisely why I quit. So, I darn sure wasn't going to do anything major to LAAB on my own.
Instead I opted to outsource the design of LAAB. I found  great designer that is capable of achieving the look I'm going for with LAAB, so I put a deposit down for her services.
It wasn't cheap, but like I said, I'm lazy. Unfortunately, she won't be able to get to my blog design until August 14th.
Since my blog has a pretty solid look already, I don't anticipate at the moment that I'll be changing the colors of the site. Therefore,I decided to go ahead and proceed with Unit 4 before the redesign.
Seriously, I don't have time to be waiting and I didn't want to fall behind. Therefore, the show must go on.
Moving to Unit 4
Not even a day later I found myself wrapping up Unit 4. I really thought I was going to get something of value from the SEO assignment included in this unit, but it was all stuff I knew.
Despite knowing this stuff, I read it anyway because surely I'm going to get my monies worth. Luckily, I purchased the Ultimate Blogging Bundle and it has a course about SEO that starts May 15th. I guess that means I'll be breaking my previous vow not to do another course while taking EBA (but dang it, I've got to do something).
The other assignments seemed interesting for this unit. Interesting enough, but not enough for me to jump in excitement about completing them. For one, the elevator pitch assignment was quite painful. I'm not known for brevity.
As many of us know, it's customary for elevator pitches to be sixty seconds or less and I'm sure I came up with about 20 sentences. When I read it I'm sure I'll be talking all day.
The other assignment was on networking. I'm pretty much solid in the blog commenting department, but I could use a guest post or two for this year. I'll work on that.
So, like I said, I wrapped that unit up and moved on to Unit 5 with hopes of actually keeping my head down for a few weeks.
On to Unit 5
This unit is all about building the email list. Surprisingly, this Unit is going well. I initially hesitated because a lot of this unit covers setting up an email list. I already have an email list set up with Convertkit, and it felt a little more beginners level to me.
Also, this unit focused on using another email provider that I've never heard of before. I didn't like that it was specific to one type of program, but since setting up an email list didn't apply to me, I ignored it and studied the material that was applicable to me.
In lieu of creating a new opt-in like the unit suggested, I decided to create a content upgrade to one of my top posts. This post – How to Get Ahead on Little Income has went viral several times in the year since it was published.
I sort of knew that I was missing out by not having an opt in specific to this particular post. On any given day, this post is the most visited by Pinterest Users. So, to complete the assignments, I created a checklist and worksheets to go along with this post and I'm so glad I did!
In less than 24 hours I had 15 new sign-ups through the opt-in. To date, there have been 333  of sign-up through this particular post.
Since this has been so successful, I think it would be smart to go through and create a content upgrade/lead opt-in for some of my other popular posts.
LAAB Mid-course Stats
I'm way past the midcourse assessment portion of the course. Therefore, I thought it would be appropriate to provide you with some updates on my numbers so you can see my progress.
I provided you with my numbers in my first update. You can compare these numbers with those. Also, please note that I deleted approximately 300 email subscribers that were on my course list. So, this may appear to skew the progress of my email list.
Twitter – 1795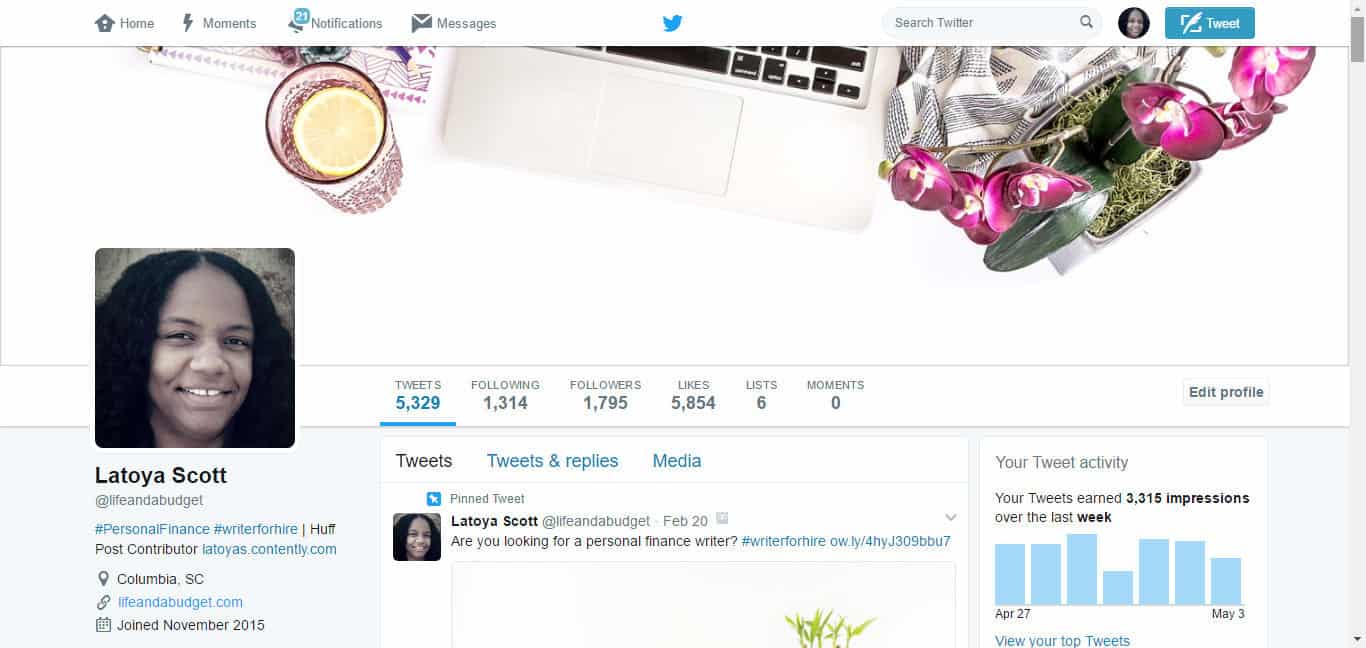 Facebook – 658 likes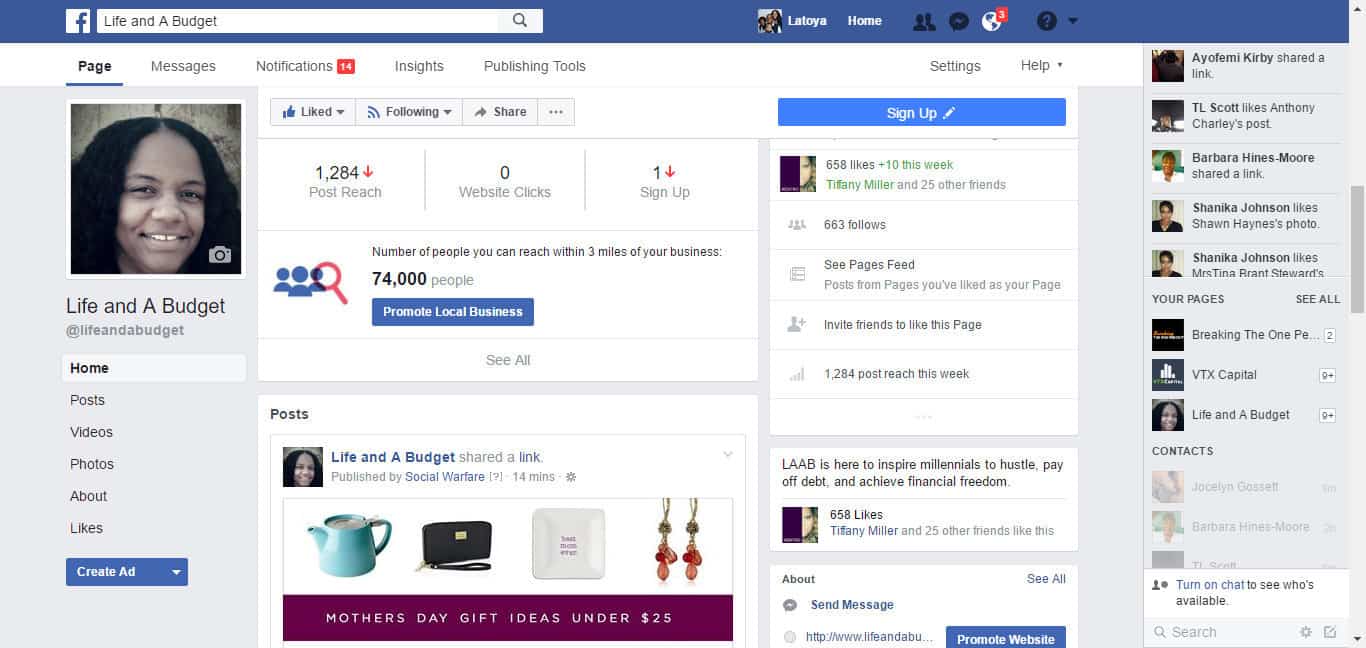 Pinterest – 4975 followers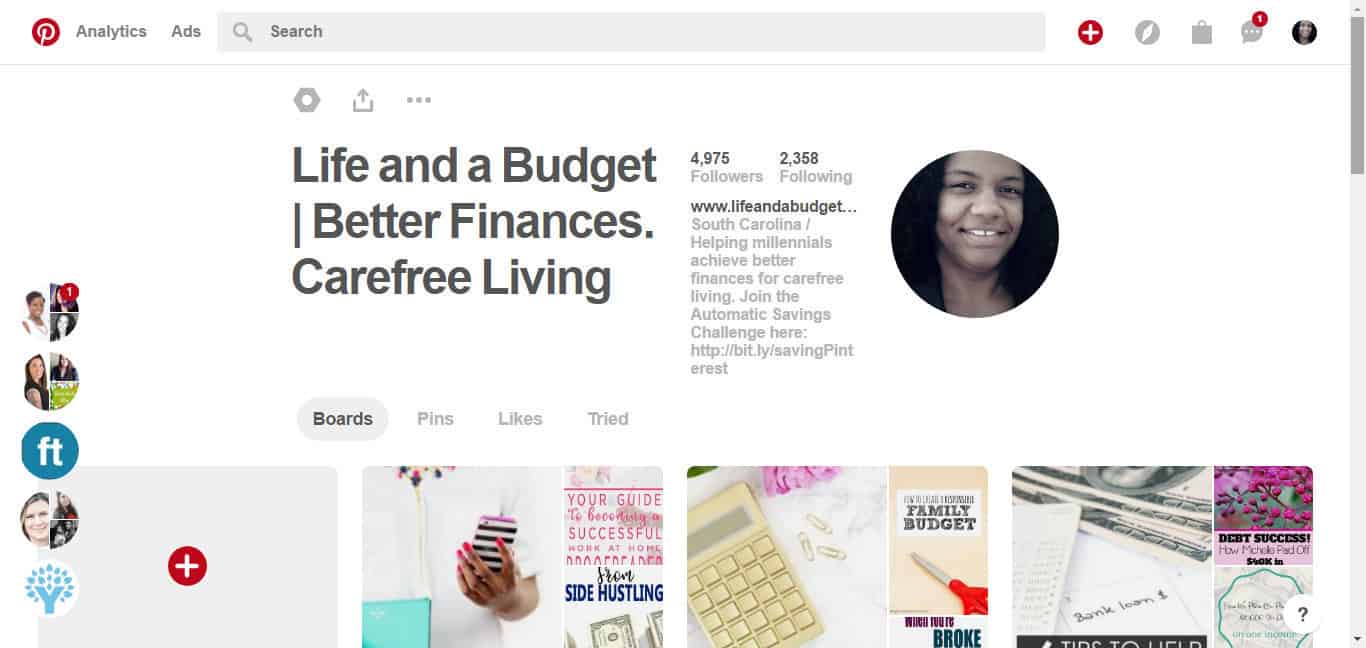 Google Analytics – 53,560 pageviews (prior 30 days)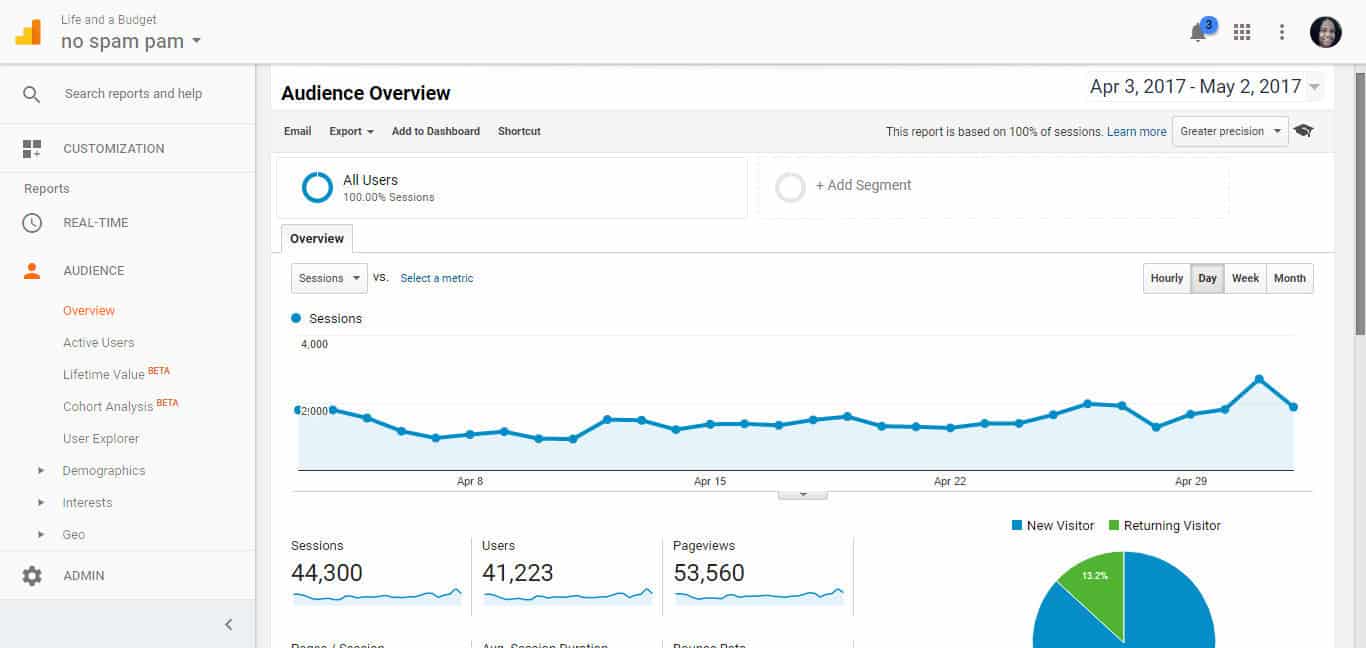 Wrapping Thangs up
As of writing this, I've moved pretty rapidly through some of the course material and I'm now Unit 8, create your own product. This is the section of the course I'm most intimidated by because, hey, I'm creating my own product.
However, once I get over my mental junk and actually take the time to do the work I'm sure it will be a breeze. I don't anticipate working as quickly through this one because it's not something I know a lot about.
That about does it for this EBA success series update. The jury is still out on whether this course is helping me or not. But, I'm in it for the long haul with or without it. I have my fingers crossed about this creating a product unit. It should definitely be interesting and I can't wait to give you a full update on it.
What questions do you have about Elite Blog Academy? I'll do my best to address them in future posts.