To support this website, this post may contain affiliate and/or referral links to products or services I recommend. See disclosure policy
here
.
Welcome to my May 2017 blog income report where I give you all the juicy on how I made money online last month. For those of you new here (if you're not new here, feel free to skip the introduction), you're probably wondering why I would share the income earned on the internet for everybody to be all up in my business. I mean, it's not like it's normal to tell folks how much money you're making, but it's a little more than that for us bloggers.
For starters, it's easy to grow when you're documenting the process. Many bloggers (not just me) don't do this to brag or show off, but we're doing this to document our growth. I guess we're trying to prove ourselves wrong every month. Like seriously, when I graduated from college I never said I wanted to be a blogger who earns a full-time income online.
Second, I do it for accountability. Having folks reading your business helps keep you in check. It makes me look at my goals and actually get my butt to work. Remember, I'm trying to prove myself (and probably many of you) wrong every month. I want to show the proof that it's possible.
Last, I do it to help you. You could be working mama who is tired of clocking in for someone else and wants to start her own business so she can be more available at home. Or you could be married, no kids and want to start building a passive side hustle before having kids. I want to share how I'm getting there so others can do it too.
These income reports started off as side-hustle reports in 2015 where I documented how much I earned as a freelance writer online. Now these reports have turned into blog income reports where I share how I'm increasing my online income through affiliate marketing, advertising, and sponsorships.
I never imagined things would be progressing the way they have, but I'm glad I finally stopped sitting on the sidelines and started writing. My finances continue to improve with the more I learn and I'm able to help so many other people improve their finances too. It's a win-win!
If you're interested in starting a blog, I've written a detailed guide on how to start a blog starting at $3.95. Plus, if you sign up for a 12-month hosting plan, you'll receive your domain name ($15) absolutely free through this Bluehost link. I highly recommend having a self-hosted blog if you're serious about earning money online and being taken seriously as a blogger and/or freelancer.
The Last Published Income Report
So, you're probably wondering what I mean by this being the last published income report. I thought long and hard about this, so let me explain myself.
I still want to share my income reports. My fellow bloggers and aspiring bloggers look forward to it. I love sharing my journey with you because it helps us all.
The only conflict is this – my main audience couldn't give two flying flips about blogging or my income reports.
Some of them are simply trying to get their finances in order. While I understand that seeing my blogging journey could inspire them to start their own blogs, I also understand that it can be very discouraging as well.
With that said, from now on, all of my future blog income reports will be delivered through email to folks who subscribe to my blogging list.
If you've signed up for my blogging course or my free e-book on using Pinterest to make money with your blog, you're good. There's no need to sign up again.
However, if you're not subscribed to my exclusive blogging list and you love seeing my income reports, you might wanna go ahead and drop your email in this subscription box below.
This way you'll receive all of my future blogging income reports, blogging fails and wins, and tips directly in your inbox. Now that we've gotten that out of the way, let's get into these numbers.
May 2017 Blog Income Report
LAAB earned $1691.54 for the month of May (before expenses) which makes this is my highest income month!
And let me add, this is income solely from this blog. No freelancing or blog management this month.
Unfortunately, I didn't receive payment from my blog management client this month. No pay means no work in my book.  But I'm actually relieved because this freed my time up to work on my own product, which I'll get into shortly.
My blog income is up from April's income, which was $1307.41.
I'm so excited about the bump in income last month. I've been working really hard on my beliefs about earning income through blogging so I could break the income stall I was experiencing.
I won't get into all the details, but my efforts are certainly paying off. If you wanna know more about this, feel free to shoot me an email at latoya at lifeandabudget dot com.
I haven't had a chance to re-work the Making Sense of Affiliate Marketing course. I usually try to go through it every 2 to 3 months to make sure there isn't anything new I can learn from it.
Hands down, it's still the best investment I've ever made on this blog.  Seriously, I can't say enough good things about this course!
Without it, I really doubt that half of my income would come from affiliate marketing. Learn more about Making Sense of Affiliate Marketing here.
Income Breakdown for April 2017
Amazon FBA Bootcamp: $191.90
Ebates: $45.00
Ibotta: $60.00
Making Sense of Affiliate Marketing Course: $42.00
Bluehost: $100
Swagbucks $5.00
Sendowl: $10.00
Tailwind: $30.00
Offer Juice: $19.00
FlexOffers: $101.84
CJ: $10.00
Amazon: $5.40
Media Vine: $561.10
LendEdu: $100.00
My Finances: $115.55
Proofreading Affiliate: $29.40
Surveys Affiliates: $258.35
The ASAP Emergency Fund: $7.00
Total: $1,691.54
Expenses for May 2017
Boardbooster: $15.00
Convertkit: $49.00
Coaching: $197.00
Pictures: $75.00
E-book: $46.00
Total: $470.96
Total: Difference (Income – Expenses) = $1,220.58
If you're interested in reading some of my other blog income reports, I've listed a few below. The rest can be found on my blog income report page. I will still leave this page up so you can see all past income reports.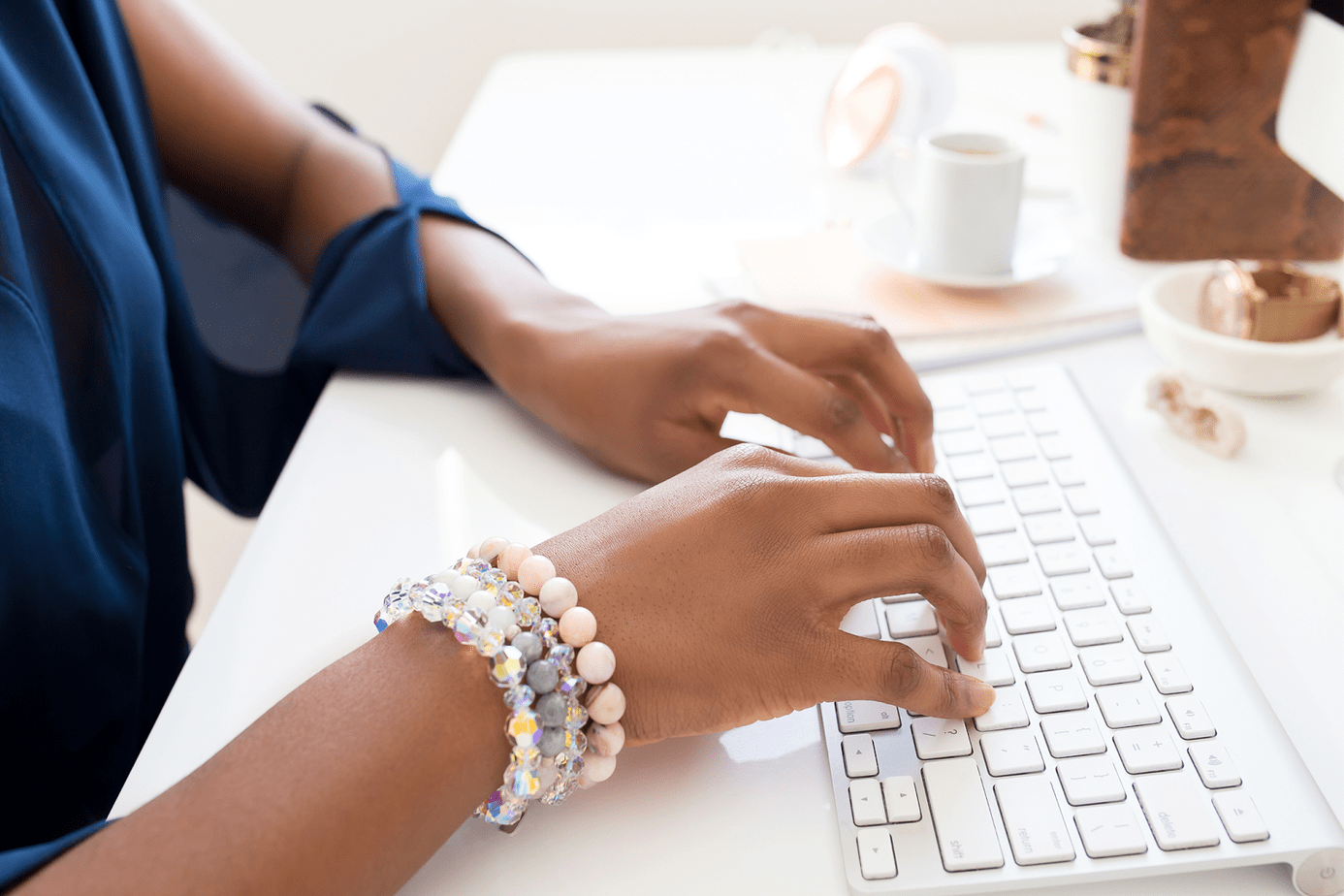 Thoughts on Above Average Expenses
In April's income report, I shared with you all that I joined a paid mastermind and coaching group. This is the reason why my expenses jumped up for the month of May.
It is a 12-month program and this will be a recurring fee, but I'd gladly give her all these coins and pay off the membership today because it is so worth it!
Seriously, I haven't even been in this group two weeks and I've gotten so many things accomplished!
I've enrolled in a certification course that puts me one step closer to offering coaching services. I created my own product and I''m working on a few other things I would have never even thought about on my own.
Basically, LAAB is about to go straight legit, but that's all I'm sharing for now. For future updates, join my blogging list and you'll receive updates about this journey!
Blog Updates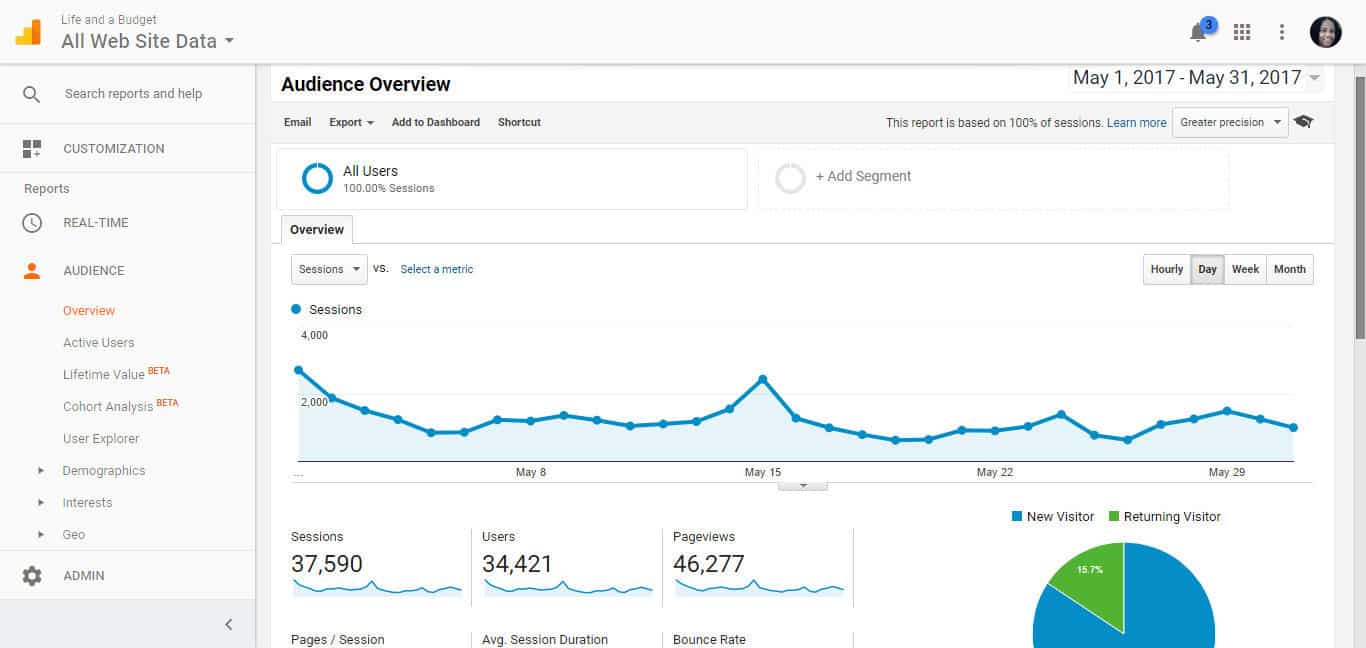 Page views were down for May, but that didn't impact my income. I can't say for sure what had an impact on my income increase — the blog or my email list. In the future, it would be nice if I can set up things to determine which one is converting best for me. Regardless of which one worked the best, lower page views doesn't necessarily mean your income will be negatively impacted. Even my ad income was higher for the month despite the decrease in page views.
I'm still working on my first course! I'm super excited about it and I can't wait to share it with you! I don't have a release date or any of that yet, but just know that I've got it on the front burner.
Last month, I created my very first e-book. In the Life and a Budget reader survey, many expressed the desire to build an emergency fund within the next 12 months. I know there's a lot of advice on how to start an emergency fund out there, but I wanted to create something that would encourage you to take action for only 30 days. The goal is to fund your baby emergency fund of $1,000 in 30 days or less and I have no doubt this ebook will help those who are interested in doing so. I initially had hang-ups on whether or not I should just 0ffer this as a freebie. But I quickly checked this because what I've learned is when people spend coins, they are more dedicated to the process. I'm hoping by pricing this at an affordable $7 bucks, this will encourage folks to actually do the challenge and stack coins. I know I take things very seriously when I have to pay for it! Check out The ASAP Emergency Fund Plan here!
We're getting so close to the website redesign date in August, but I have a lot to do before then. I have to complete a branding course that's a part of my coaching/mastermind package. I also need to get new website headshots. I've been rocking with this one since fall 2015 and it was snapped with my husband's smartphone:)
A few months ago, I released my first free e-course, How to Start a Blog, and it's really picking up steam. I get really excited when others reach out for help with their blogs and share their goals with me!  If you're interested in starting a blog, this is a course you'll definitely want to sign up for. I divulge a few tidbits in the course that I've never shared here on LAAB.
Goal Updates
Last month's goals were as follows:
Stop creating blogging goals.
Start creating business goals.
And boy oh boy, did I stay true to my goals last month. Matter of fact, it seems like when I finally stopped creating random blogging goals, that's when my blog income increased! Now, how about that? Funny how that works out.
So yes, I didn't create any blogging goals last month, but I achieved more than I even knew I wanted to achieve. My monthly business goal was to create The ASAP Emergency Fund Plan and put it up for sale by 5/31. I completed that goal and made my very first sale on the last day of the month.
Next Month's Goals
My one goal for next month is to do a soft launch for the ebook. I've mentioned it a few times here and there, but it was really at the spur of the moment and I know I need to give this ebook the attention it deserves.
So that will be my only business goal this month. Everything else that's on my to-do list is just that – to do's. I really like how I'm putting all of my focus on one big goal. Make sure you sign up to receive my future blog income reports to see how my new method goes for the month of June.
Wrapping Thangs Up
So, that's it for this final published income report on LAAB. I truly believe this is a good decision for Life and a Budget. Plus, it will give me the opportunity to get a little more acquainted with my fellow bloggers and aspiring bloggers.
If you're still on the fence about starting a blog, I say go for it. Did I expect for LAAB to be making income so soon? Nope. I started this blog to jumpstart my freelance writing side-hustle. I wasn't thinking about earning direct income from this blog. Yet, here we are.
I truly want to thank each and every one of you who came to read my blog income reports every month. You truly don't know how much it means to me to be able to share with you all. With that said, I would love to continue sharing with you, just in a different way.
So, we'll do this again via email next month, okay?  Make sure you're subscribed to the list:)
How was May for you?