To support this website, this post may contain affiliate and/or referral links to products or services I recommend. See disclosure policy
here
.
This week's reader question is one that needs to be addressed. As a borrower of student loans, I understand this reader's frustration because I can relate to his or her experience.
The reader asked, "Who can we turn to for help when the student loan companies all give differing information? Is there an arbitrator or someone to help make sense of this mess?"
I'm sure many of you can relate to this too!
Information about student loan repayments and student loan debt, in general, is all over the place. Depending on whether you have federal or private student loans, it can be hard to understand what applies to you and what doesn't.
Some questions you may have asked yourself at one point or another, "Am I eligible for repayment plans… What happens if I default...Will I go to jail for not paying my student loan debt...Can they garnish my wages...What if I can't make my payment temporarily...What if I'm out on medical leave?"
I get it. The questions can be endless and it can be hard to know whether you have the right information.  So I did a little research and I'm going to share with you some great third party resources that can help you make sense of your student loans.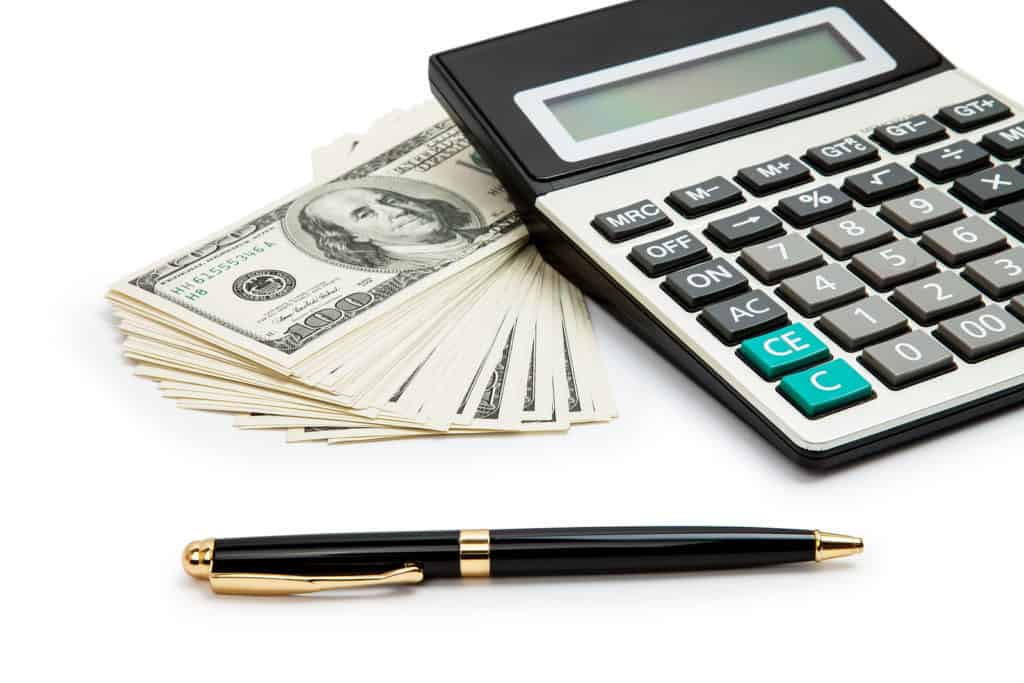 But first, let's do the customary thang we do each week for the reader's question series.
Every Friday I will feature a question from one of you, my dear readers!  If you need answers, I want to do my best to provide them and I don't want you to hesitate to reach out.
With that said, there are several ways you can ask a question.
You can leave a comment, email latoya at lifeandabudget dot com, you can use the contact tab above, AND you can also submit your question using this easy, simple Google Form.
You can't say you didn't know how to get in touch.😀
Without further delay, let's get into this week's question which simply boils down to, "Who can REALLY help us with our student loans?"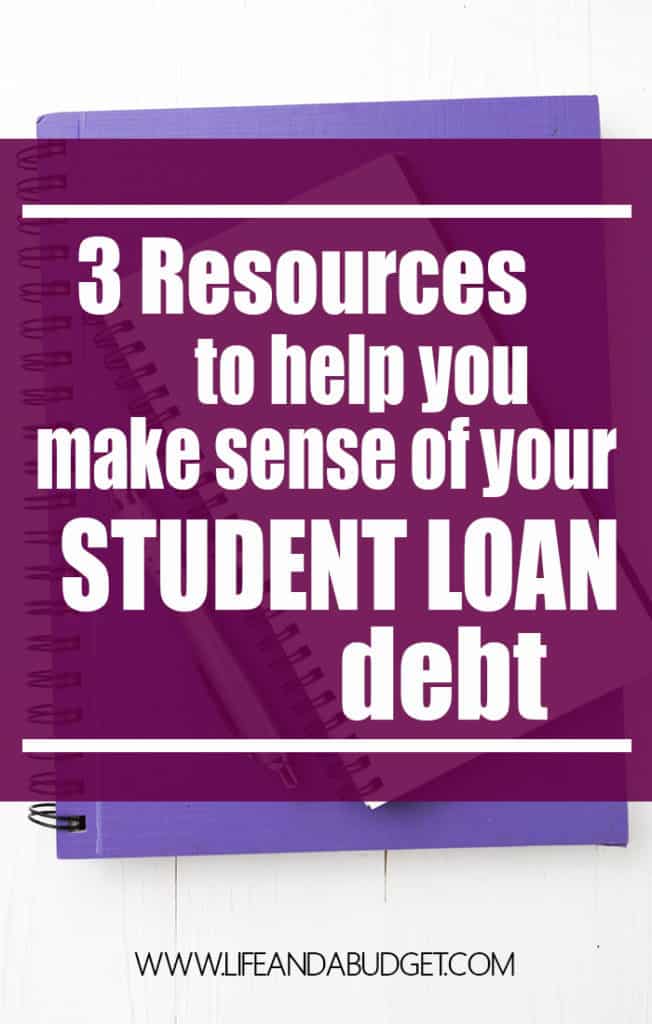 Who Can Really Help Us With Our Student Loan Debt?
1)
SaltMoney.org
Salt is an incredible website created by American Student Assistance, a nonprofit that has been helping students make better decisions about paying back student loan debt and paying for their education.
This website is designed for current and former students and it can also help you find scholarships and jobs. The website has features that will help you compare student loan repayment options and they also provide personalized student loan debt repayment plans.
SaltMoney.org is free to use and the information is provided from a third-party perspective. You can learn about student loans a variety of ways through their lessons, infographics, courses, e-books, tools, and articles.
Here are a few titles of the articles you can expect to read:
Postponing Repayment With Forbearance

Repaying Subsidized Stafford Loans

Who's Who When Borrowing and Repaying

5 Warning

Signs For Student Loan Debt Relief Companies

Understanding Student Loan Delinquency and Default

How to Get Your Student Loan Payments Back on Track
To use their tools, read articles, and receive their e-books, you have to create an account. It is well worth it too as I created one for myself to see what type of information they provided their users.
If you're interested, go to www.saltmoney.org and sign up to use this free resource.
Related Reading: 8 Ways To Pay Off Student Loans Faster
2)
Studentloanhelp.org
This website is provided by the NFCC, National Foundation for Credit Counseling. They were founded in 1951 and they are another nonprofit on a mission to help improve your financial well-being.
The NFCC consists of several member agencies, located in all 50 states. Their experts answer questions regarding student loan debt repayment and student loan borrowing.
They provide student loan counseling and offer a wealth of articles and tools to answer any questions you might have.
The titles of some of the articles you can find there include the following:
Everything You Need to Know About Student Loan Interest Rates

Federal vs Private Student Loans

How to Prepare For Student Loan Repayment

Knowing How To Spot Student Loan Scams

Student Loan 101: Everything You Should Know About Taking Out Student Loans

Don't Sweat Over Student Loan Repayment
Their student loan counseling includes an overview of your personal situation which will help them create a customized assessment and plan for you. If you're interested in seeing how the NFCC can help you with your student loans, visit their site www.studentloanhelp.org and click get started.
The last site I found for you is owned by the US Department of Education (aka The Big People). This site has been a go-to resource of mine for a while now.
Usually,  if I have a question, this is a site that can answer it. From student loan debt repayment options to questions about the financial aid process — this site can help you.
I'm guessing the information that will be the most relevant to you is the portion of the website dedicated to repaying your student loans.
This site doesn't provide articles per se, but they do have a number of pdf resources you can download.
Some of those resource guides you will find are as follows:
Federal Student Loans: Be a Responsible Borrower

Federal Student Loans: Repaying Your Loans

Public Student Loan Forgiveness Fact Sheet
Pretty cut and dry, ain't it?
Other things they address on the site is how to find the best repayment plan for you, how to make a payment, what to do if you can't afford your payments, etc.
They do have a section that says you can call or email them, so if you don't see an answer to your question, there is a way to reach them.
Conclusion
In addition to these sites I've provided, here is one additional article I thought may be extremely helpful titled, Reduce Student Loan Debt By Paying Interest Early.
I believe these websites will truly be a starting point for someone who is confused by the conflicting information provided by multiple student loan providers. If you truly want to defeat your student loan debt, educating yourself on the process is essential!
You've already taken the first step by reaching out in search of additional advice. Now that I've given you a starting point, I encourage you to dig deeply into the resources provided and seek the answers that apply to your personal situation.
Student loans are a total pain in the ass — I get that. But with a lot of tenacity, a little extra money, and the belief you can become debt free , you'll eventually get rid of those pesky suckers. I'll be rooting for you and I hope you'll root for me too!
Related Reading: How to Create a Plan of Attack on Student Loan Interest
Did I miss any sites or resources? If you know of any additional third-party resources to help us make sense of these student loans, please share in the comments!