To support this website, this post may contain affiliate and/or referral links to products or services I recommend. See disclosure policy
here
.
If you're looking you're looking for some easy ways to make some extra money starting today, you're in the right place.
All of these tools I'm discussing today can help you save a nice amount of coins this year, so I figured I'd better share them while all of your goals and resolutions are fresh on the brain!
I've used every single one of these free tools for years now and I love the fact that they can help me earn a little money. You earn by simply doing what you normally do every day.
If you're making a grocery run, there's something on this list that will help you earn some cash back. If you're shopping online, there's something for that too. And the best part is that three out of four of these tools will give you bonuses for getting started.
So, I'll delay no further. Let's get into this goodness, shall we?!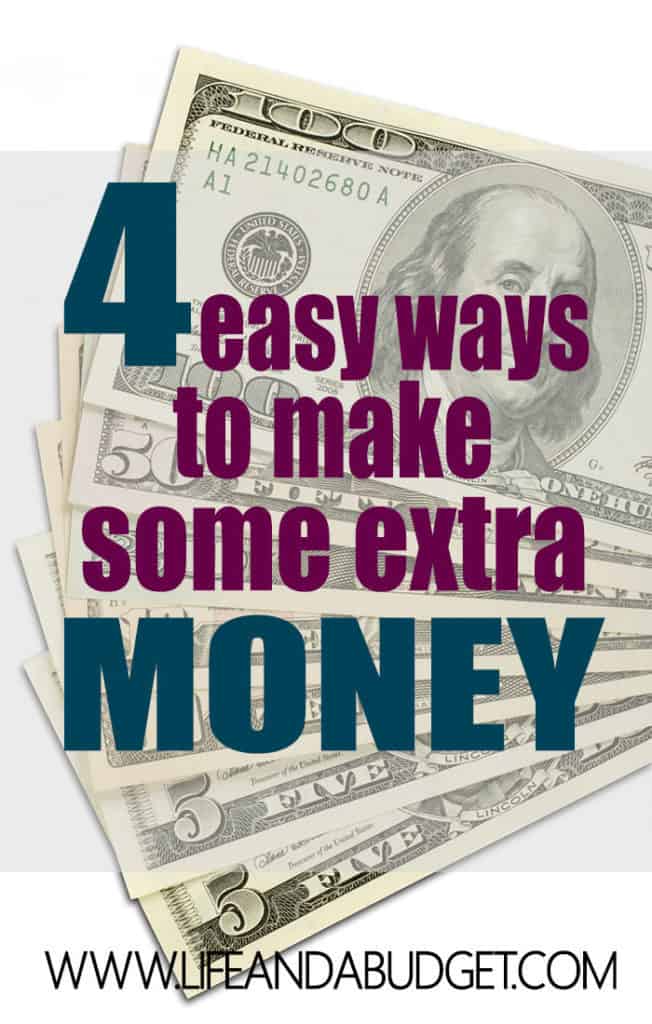 4 Easy Ways to Make Money Today
Ebates is first up on the list because you can earn some major dough with this free website.  I've written a thorough review of this website here, but let me just give you some basics:
You can save money on Groupon travel deals (as of writing this it's at 6% cashback).
You'll have access to some exclusive coupon codes that you can use to increase your savings.
Retailers include JcPenny, Etsy, Amazon, Hotels.com, Old Navy, Kohls, and more!
You can earn $25 for every friend you refer and it will be added to your cash back bonus.
You can redeem your cash back as a check, gift card, or using Paypal.
Sign up for Ebates today and you'll get a free $10 gift card to retailers like Target or Kohls if you make a qualifying purchase through Ebates within 90 days of becoming an Ebates member. 
Shopkick is an app you download onto your phone. When you go to a store, you can earn kicks. There are multiple ways to earn kicks.
You can earn kicks by:
 Entering a store listed on the app.
Scanning specific products in the store.
Purchasing certain items listed in the app.
At the mall, turn on your app and simply walk around the mall. You don't even have to go inside of the store to get kicks. You will receive them as you near the store entrance.  I earned around 150 kicks for just walking.
Once you've earned enough kicks, you redeem them for a gift card. They offer gift cards for retailers like Walmart, Target, and more.  So if you're already going to be in the store, this is just an extra way to stack up your savings.
Sign up and start making extra money using Shopkick today.
3) Take surveys with American Consumer Panel, Vindale Research, or Swagbucks.
I love taking surveys for gift cards. Let me tell you…they can support many habits or either basic household needs.
For instance, if you like to go to Starbucks every day, Swagbucks has Starbuck gift cards that you can cash out your Swagbucks for.
Swagbucks
To earn Swagbucks, you can take surveys, do internet searches using their search bar, do online shopping, and redeem coupons. For every coupon redeemed, not only will you save money on your groceries or other household items, you will earn Swagbucks for redeeming those coupons.
Sign up for Swagbucks and learn about the multiple ways you can earn extra money today.
American Consumer Panel
You can earn points and try products with American Consumer Panel. You even get paid for pre-qualifying surveys (5 to 50 points!). With the actual surveys, you earn 100 to 5,000 points. With longer surveys providing some additional incentive and taking around 10 minutes, you really have nothing to lose for your effort.
Sign up for American Consumer Panel to start earning extra today.
Vindale Research
Vindale is a great survey company that offers multiple ways to earn more money.
Sign up for a separate email and check your inbox daily for survey opportunities.
Follow their blog and social media pages for reward code alerts (Swagbucks does this too).
Watch videos and read email for additional points.
Earn $5.00 for referring your friends!
Sign up for Vindale Research here and start earning today.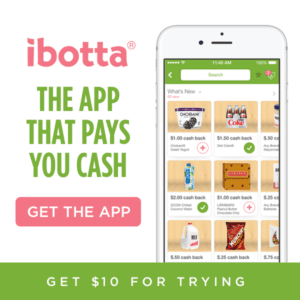 You will put Ibotta to good use!
Why?
Well, don't you buy eggs, meat, bread, milk, and fresh veggies?
If you do, they have rebate opportunities on those products!  It's an app you save on your phone and when you go to the store, you select the products you want to redeem.
Once you make your purchases, you verify your purchase by scanning the item and your receipt.  After it's verified, the money is applied to your account!
Plus, you can use this app in conjunction with Shopkick. For instance, say you purchased a magazine and redeemed a rebate on Ibotta, now you can just sign into shopkick and earn kicks if the magazine is redeemable too.
After you reach a $20 threshold, you can cash out directly via PayPal. And you get you'll get a bonus just for signing up and extra bonuses for referring friends.
Sign up for Ibotta and get your $10.00 bonus today.
I started using ShopTracker last year and it's insanely easy. The only thing you need to do is register and install ShopTracker's application.
This only takes like two minutes and you'll be rewarded each month.
Basically, this app links up with Harris Poll Research and tracks your shopping habits on Amazon. They remove personal info like shipping address, payment, and name. It only catalogs your shopping data for research purposes.
Within 48 hours of downloading and registering, you'll receive a $3.00 bonus code and you can participate and receive the bonus each month!
Sign up for ShopTracker and get your $3.00 bonus today.
Do any of you use any of these money making methods? Any others we may not know about? If so, share in the comments below!