To support this website, this post may contain affiliate and/or referral links to products or services I recommend. See disclosure policy
here
.
If you're just getting started with your back to school budget, I want you to make a commitment to start working on NEXT year's budget today.
Yep, that's right. In addition to making sure your kiddo has everything they need for the upcoming school year, you should create a plan to make sure you won't be stressing over back to school when next August rolls around.
My daughter is a rising second grader and I remember all too well during my childhood, the stress that came along with back to school clothes and supplies. It wasn't uncommon for debt to be incurred just to send me back to school.
I knew I didn't want to repeat those same missteps so a year before my daughter started kindergarten, I started saving. Yes, one whole year.
I'm a firm believer in using automatic savings plans to come up with all different kinds of expenses. Regardless of whether its taxes, car maintenance or new book bags for the school year, I like to be prepared.
Doing so has kept me from going into debt and it also ensures that my child has everything she needs for school. So today I thought I would share some of my best money saving tips to cut down on back to school costs.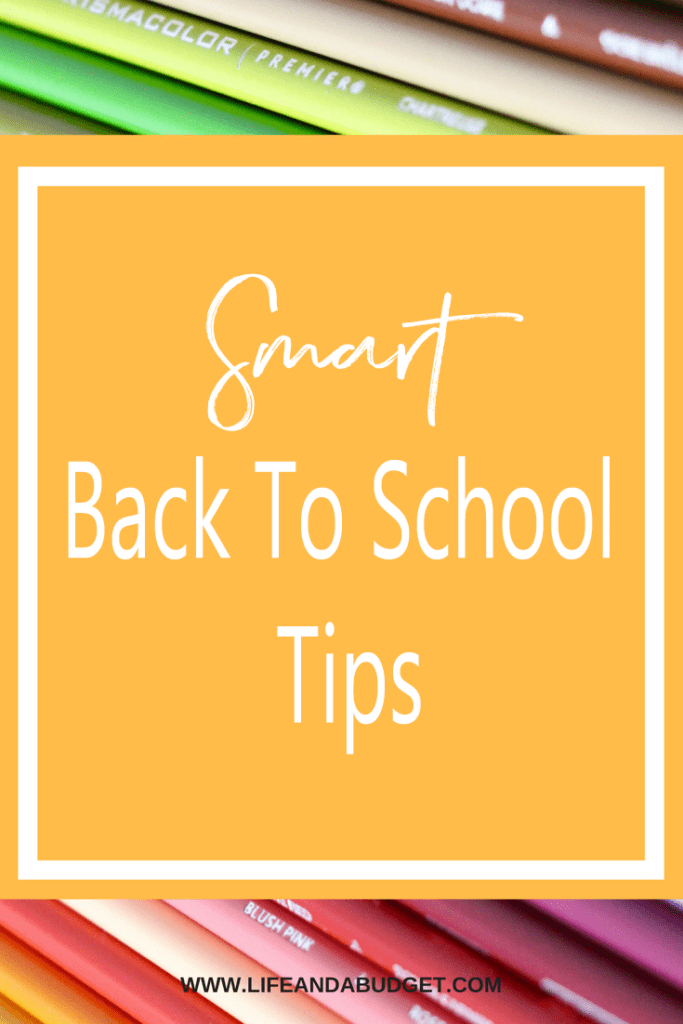 Prepare Ahead of Time
Like I mentioned, if you don't have a fund set aside for back to school expenses, use this year as your launch. Whatever you spend this year on back to school costs, divide that amount up by twelve and save that amount each month. Next year when August rolls around, you'll have a head start on the upcoming expense.
A good place to keep your funds stashed is Capital One 360. They allow you to create separate savings buckets for one account, so not only can you save for back to school, you can save for other goals as well.
Shop Early
Do not wait until late July or early August to shop for school clothes. Yes, there are plenty of sales during this time of year on these items, but they are probably not the best deals. Right before Spring (usually late January/February) you will see a lot of fall/Winter clothes go on clearance.
Likewise, Spring/Summer clothes usually go on clearance near the end of the summer months (August or Sept). Basically, throughout the year, it's a good time to stock up on any clearance clothes in a bigger size. However, if you're not up for it, I love hitting up Children's Place right before the back to school frenzy begins.
The same goes for school supplies. I absolutely try to avoid shopping for school products in August. Yes, they are cheap, but the crowds drive me insane. And on top of that, the merchandise sells out quickly during August.
Catch the mid-July sales because the stores are fully stocked and the aisles are empty. Save your larger purchases like computers for tax-free weekend and check online before purchasing in-store.
Buy Double What You Need
Most schools provide school supply list with a number of things your child need for the school year. I always double up.
It never fails. Your kids will need supplies for homework or the teacher will send home a note saying they are low on something and ask to send additional supplies during the school year.
By the time the need arises, the sales are long gone. Do yourself a favor and double up on the supplies and keep a stash at home. This way you won't have to spend more than necessary throughout the year on additional supplies.
Wrapping Thangs Up
I'm all for keeping the whole back to school thing simple. I finish shopping early, I create a budget, and I save year round. It helps me keep my sanity and I can focus on more important things rather than stressing out over the cost of sending my kids to school.
If you struggle financially every time the new school year comes around, it's time to develop some new habits and create a plan that will set you up for financial success. So again, if you're not prepared this school year, start now and next August will be a breeze.