To support this website, this post may contain affiliate and/or referral links to products or services I recommend. See disclosure policy
here
.
If I've given you the impression that I'm a confident blogger, I've become a pretty good at pretending.
I'm totally spinning my wheels.
This is probably the single contributing factor to why I invested in Elite Blog Academy in the first place. I'm a blogger, I know how to write; I know I need an email list; I know I need blog traffic. All that good stuff…yeah, I know that.
However, I still have no clue to what it really takes to be a successful blogging #momboss. I'm learning as I go. I have a vision of what I would like LAAB to become; however, no action plan to help me get there.
That's where I'm adamant that EBA will come into play and help me zone in on the key aspects of blogging I'm missing.
When I received the course syllabus, I'll admit, I was shocked by the number of lessons. There are twelve units. In each unit, there is a video, a q&a video, and several unit assignments. The first unit assignment workbook was 48 pages!
But I'm not scared. I have more than time on my hands and I'm committed to getting my monies worth with this course. With that said, let's get into a few day 1 stats…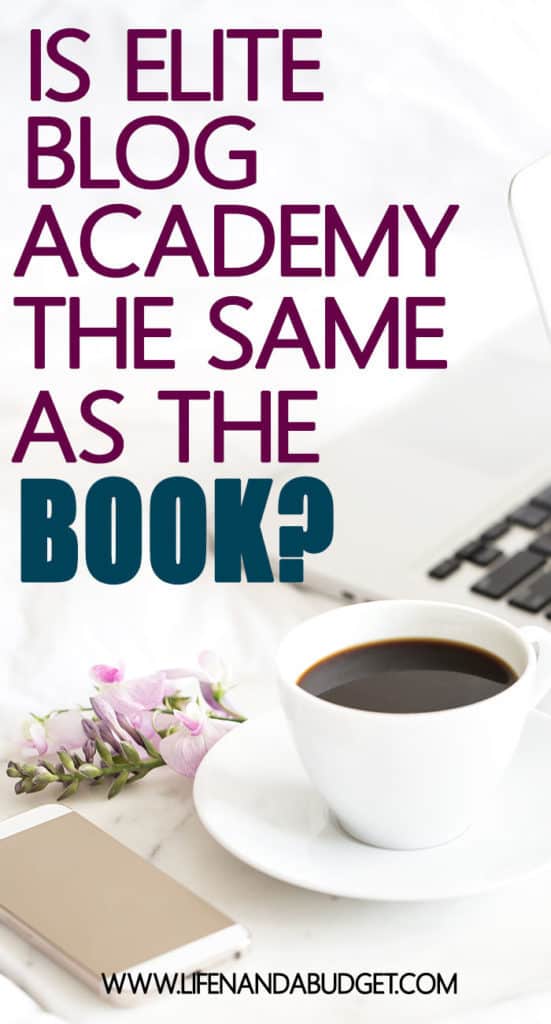 LAAB Stats on Day 1 of Elite Blog Academy
So, to get this party going, I'm going to list out all of my stats as of Day 1 in EBA. Please note, I will not be incorporating any other course material, e-books, or teaching while I'm working through Elite Blog Academy.
My goal is to provide you with a complete, unbiased review of my progress as I implement the strategies I learn.
Twitter – 1,616 Followers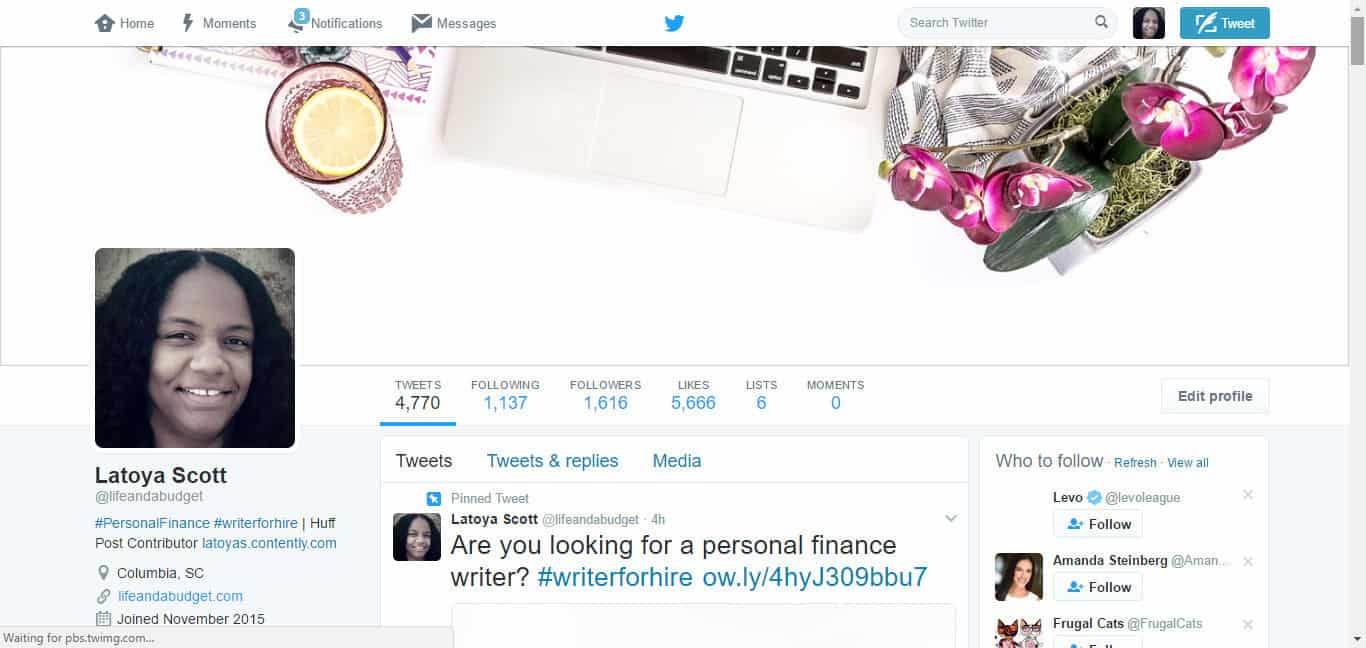 Facebook – 594 Likes
Pinterest – 4,304
Pageviews (prior 30 days) – 30,850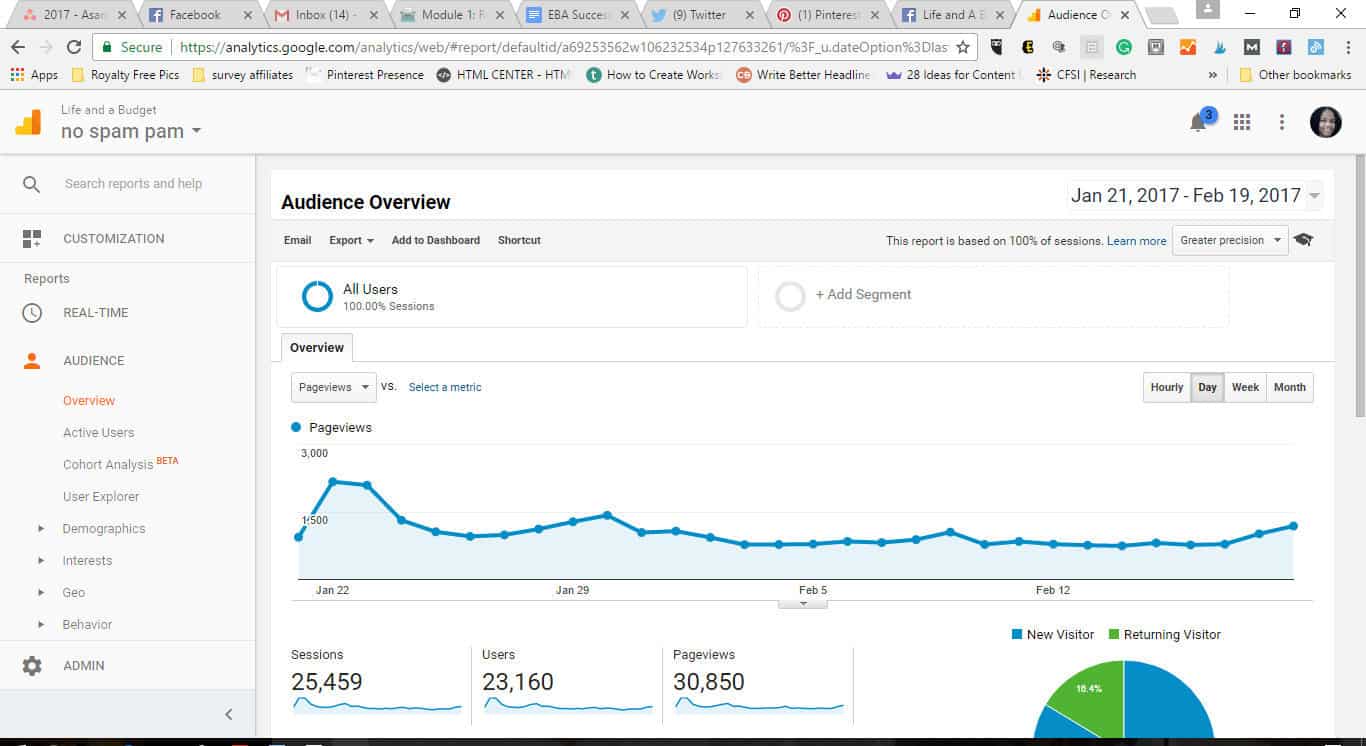 Email Subscribers – 1,090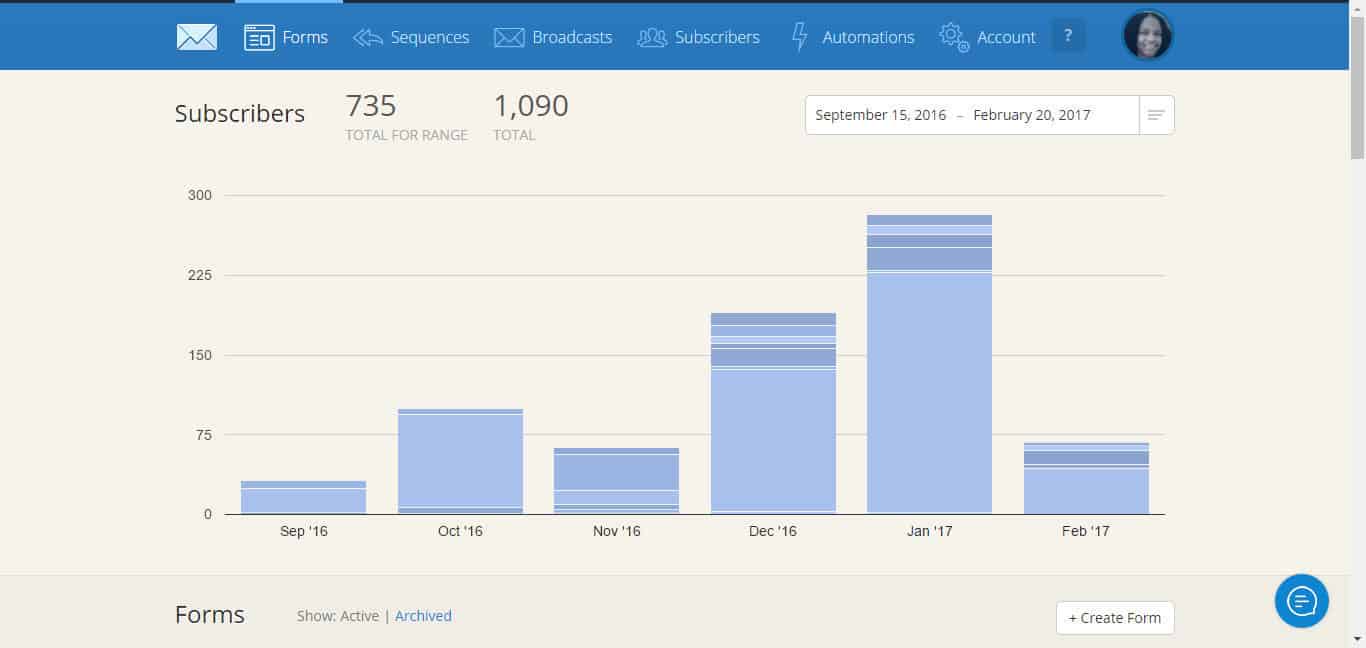 Thoughts on Course so Far
Unit 1
Once I completed the first unit in the first module, I realized I have a LOT of work ahead of me. I really don't think it's by coincidence that your girl is now a self-employed mama because I'm certainly going to need time to work through this course.
I want you to understand something. This first unit was not some basic fluff. While we were given a few pre-EBA assignments that touched on some of the things we learned in the first unit, there was still a lot of work left for us to do.
It required a lot of thinking! After I worked through the forty-something page workbook – I gained some clarity on things I've been doing on LAAB that may not fit into the ultimate brand that I'm looking to create.
With that being said, I created a new tagline for LAAB – Better Finances. Carefree Living. I actually came up with this before the course started because Ruth sent out a couple of pre-assignments to work on.
I love this tagline because it embodies exactly what I'm aiming to achieve. It's also how I personally live. I work on creating better finances so I can give zero flips about money.
Moving along…
Another thing I loved about Unit 1 is that I totally know who I'm talking to now. Before I was just trying to write in a way that would sort of appeal to everyone.
Well, not anymore.
I've learned that if you talk to everyone, your message will reach no one. So, I created my ideal reader. I know her name, where she lives, what she hates about life – everything!
Unit 2
For the second unit, I'm mostly focusing on writing better content using Ruth's strategies and revamping some previously published articles. The first article that I revamped is this article which was previously titled, Teaching Our Kids to Spend, Save, and Earn.
We were supposed to go back and update a post we thought should have done well but didn't. I updated the article using the strategies learned in the course, gave it a better working title, and created a new feature and pin image.
Here is a screenshot of how it looked back in January 2016 according to web archives: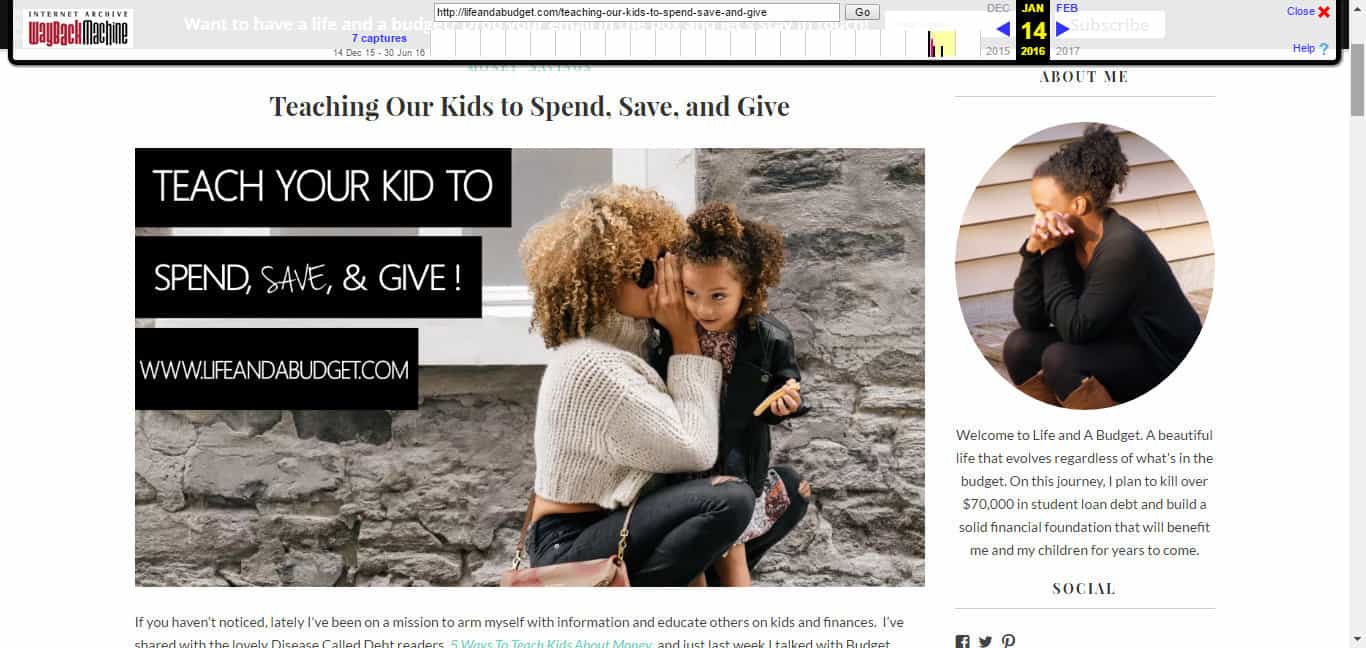 I rewrote the entire post and titled it, 3 Easy Concepts to Teach Kids About Money. The old post only had seven comments, so I deleted those because they were unrelated to the new post content.
Here's a screenshot of the revamped article: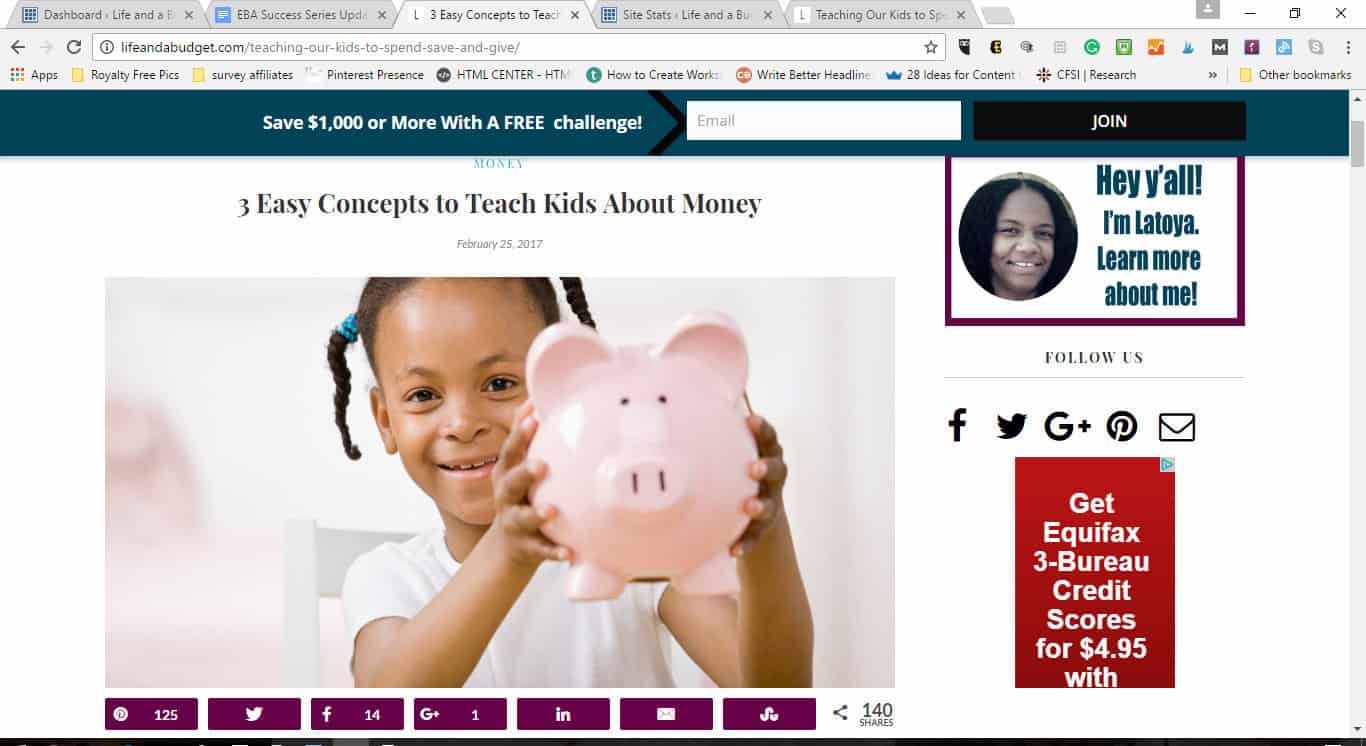 I also improved the readability and the SEO for the post. I republished it on 2/26/2017 and it got 39 hits that day. The next day it fell off to 14 hits. I will keep you updated on the progress on how this old post does using the strategies taught in the class.
I'm also going to revamp a few more articles and I'll include them in future Success Series posts. I want to get a good sample of different content to base my progress on in the course. This article will just be one in the sample.
I've been on Unit 2 for about a week now and I anticipate working it for another week or two. Then I will move on to Unit 3, which will focus on presentation.
Is Elite Blog Academy the same as Ruth Soukup's Book?
I've seen this question pop up a lot in some Facebook groups and there are some people that swear the course is a repeat of the book.
Want my honest opinion?
That's a damn lie! I'm not just saying that either.
Now tell me…why would people be dumb enough to go out and spend $800 on a course if they could get the same results from a $10 book?
Nah, I'm not buying it. And I brought the book. I read the book and put it in my nightstand and it collected dust. It just didn't resonate with me or compel me to take any action. There was plenty of info in it, but nothing that compelled me to make any changes to my blog.
Let me get straight to the chase as far as the detractors are concerned, though…
Yes, there is stuff that is in the book that Ruth covers; however, the course goes into A LOT more detail and it requires you to take action before moving on to the next step.
Not only that, but you're getting worksheets, videos, and access to an (annoyingly) busy Facebook group.
I'm not sure what people's beef is with the course, but I can tell you that you have to determine for yourself how much you're willing to put into blogging.
Those that have experienced massive amounts of success after taking this course are experiencing it because they worked for it.
It's not for everyone and I don't expect everyone to love and rave about the course. I've yet to determine whether I love it myself, sheesh.
However, I do like being fair and it's not fair to say that someone who reads How to Blog Without Selling Your Soul will get the same results as someone who has invested money, blood, sweat, and tears into EBA.
Wrapping Thangs Up
So far, the course is going well. I'm reworking content, learning how to create better content, and learning a lot about haters in blogging FB groups (side eye).
At this point, I'm not for or against the course and I hope I've shared enough with you to let you know that I do plan to bring the honest truth in this series.
I won't sugar coat anything and I'm not trying to sell you anything at this point in the game. I'm committed to putting in the same amount of work that some of the more successful EBA grads have said they did.
Then and only then will I be ready to tell you if this course is worth the price tag. If you're looking for some honest feedback, stick around.
What questions do you have about Elite Blog Academy? I'll do my best to address them in future posts.