To support this website, this post may contain affiliate and/or referral links to products or services I recommend. See disclosure policy
here
.
2016 is playing no games. This year is going by too quickly, but I guess when you're hustling, time will fly by. In an effort to have some balance, make sure you're taking out time to enjoy life (and send me a tweet or two reminding me to do the same). All work and no play…well no one wants to be around those folks for long.
Despite all of the work I've been putting in – overall, I'm happy with the progress I made in June. This was my first month writing for my recurring gig and I was a tad bit intimidated, but I shook it off and made that money. June was an excellent month income wise and I can't wait to see what July brings!
---
New to LAAB
First, I would like to welcome you to Life and a Budget. If you're here, you're probably wondering why in the heck is this chick on the internet talking about how much money she makes. Is she asking for trolls, nosy family members, and plain ole haters to come for her?
Well to answer that, no I'm not. I'm not here for any foolishness, I'm here because this is actually how I got my first taste of inspiration to get on here and hustle away my debt. I remember the very first income report I read and how this person who wrote the report paid off her debt in 7 freakin' months!  I sat there like, oh em gee. I had a moment.
This young lady made income on her website through affiliate ads, freelance writing, blog management, and other offline side hustles. She paid off $40,000 in student loans in only 7 months. Here I was, 31 years old, 10 years out of college and I had a growing balance of $80,000ish in student loans. I was not only inspired; I was fed up and decided it was time to get rid of those darn things.
So if you're new here and you're fed up, let me be the one to tell you that I can relate!
Get inspired and join the rest of us. I'm not the only one who is doing it and I can promise you I won't be the last. Now you can sit on the sidelines with your skepticism, but hopefully, me publishing my income reports will inspire you to create a plan to get out of your own debt. Heck, you might not even be in debt and just want to reach financial independence. You can do that too.
---
June Online Hustle Report
My online hustle update is where I divulge the income earned during the last month. All income I report is money that has actually made it to my checking account.  I'll include expenses paid out of these earnings. These reports will not include taxes I owe.  I set aside 30 percent to cover taxes owed each month in addition to taxes taken out of my full-time paycheck (You can't be too careful when it comes to the IRS people).  If you missed my last two reports, check out April and May.  
Now let's get into this month's update!
Related post on how to make extra money:
June 2016 Online Income
Income
Etsy: $ 6.00
User Testing: $0.00
Freelance Writing: $1,218
Blog Comment Managing Service: $48
Blog Management: $0.00
Pinecone Research: $0.00 (If you sign up with Pinecone Research, they pay a whopping $3! They are the best paying and fastest paying survey site!)
Ebates Earnings: $0.00
Total: $1,272
Expenses:  
Etsy Fees: $.50
Client Connection Fees: $52.00
Pinterest Presence/Boardbooster and Tailwind**: $286.00
VA: $60.00
Editor: $125.00
Hootesuite: $120.00
Images/Small Image Pack: $45.00
Total Monthly  Expenses =  $688.50
Net: $583.50
Thoughts on these high expenses
My nerves!  Okay, my nerves are totally torn up over these expenses; however, some of them were one time expenses that I won't need to worry about again until next year. Hootesuite and Tailwind took a bit of money; however, they are saving me a TON of time which is why my freelancing income is slightly higher. I've had more time to write!  So the payoffs are greater and I'm pleased with these expenses.
I'm also pleased by the investment I made into Pinterest Presence, which I'll get more into in just a bit. All of the other expenses are justified as well, it just seems like the numbers were a little inflated this month. I'll be working on bringing this number down this month and hopefully keeping only the Client Connection fees (which will drop to $39 going forward) and fees for my VA and editor.
Tailwind has saved my life. Seriously. At one point I dreaded going into Pinterest trying to figure out how to grow my audience. I was fed up because I didn't have the time and I would rather be spending my time writing. Not pinning. I was this close to outsourcing this task to my VA; however, I finally decided to try one last thing…a Pinterest course.
When I tell you that Pinterest Presence has made a significant change – I'm not kidding. At all. I signed up for Pinterest Presence on June 1st and I wanted to give it an entire month to incorporate everything little bit of wisdom Kristin was sharing. I've done everything and that included signing up for Tailwind. I haven't regretted my decision.
For now, I'm still using Boardbooster, but I'm not using them for the majority of my pinning, just looping. I'll explain more about this in an upcoming post I'm working on comparing the two scheduling tools. Boardbooster is cheaper, but it still requires more pinning than I would like to do at this point. There is a way around it in Boardbooster, but ya'll – I'm lazy. I just ain't got time for it. Tailwind makes it easy to schedule other people's stuff and I can pin my pins to more than one group board at a time. Stay tuned for that comprehensive post I'm working on!
---
If you're interested in trying Tailwind, you can try Tailwind Plus for an entire month FREE! Boom, save that money and see how it works for you. Make sure you let me know if you like it!
---
Thoughts on 2,045 Pageviews in One Day!!!!! 
On Monday, June 27th, I noticed something going on with my Google Analytics. I usually average anywhere from 150 to 300 (on a good day) page views each day. So imagine my surprise when I logged in on Monday morning and noticed Sunday's page views were 2,045!  Yes, you read that right!  I was in shock!  
After coming to my senses I immediately did some digging and discovered that new pin I created and associated with an older post was going crazy on Pinterest!  Seriously!  I just created the pin this month after going over Kristin's course with a fine tooth comb and I be darned if I wasn't getting a little taste of something!  So like I said, I'm so happy I paid $99 for her course and would do it again if need be.  Hopefully, I can recreate the magic that happened last Sunday!
Thoughts on hiring an editor
If I could afford Portia to edit every one of my posts and client articles I would!  Unfortunately, for now, she edits one article once a week for my first recurring writing gig. I was having some trouble voicing my thoughts because I'm responsible for writing opinion articles on student loans, higher education and such. Instead of dwelling over whether or not what I was saying was good enough, I just hired her to clean up any confusing points I was making. I haven't regretted it because she cleans them up nicely. My goal is to eventually earn enough income where I can outsource all editing because it takes up way too much of my time.
I'm totally loving the results I'm experiencing by using the advice implemented in this e-book. You really don't realize how boring some of the stuff you might be posting is until someone else enlightens you. Strategies Worth Sharing isn't written in an I know it all and you suck at FB tone either. The author is very friendly and provides some actionable steps that page owners should incorporate in their strategies.  
A few tweaks that have worked for me is knowing the time my audience is most likely to be engaged. Not only is timing important, but what you say and how you say it, along with media graphics, can make a reader more likely to engage. Between my new assistant, Arielle, and this e-book, I've seen a drastic change in engagement on Facebook. If you haven't liked Life and a Budget Facebook Page, I encourage you to do so and interact with us.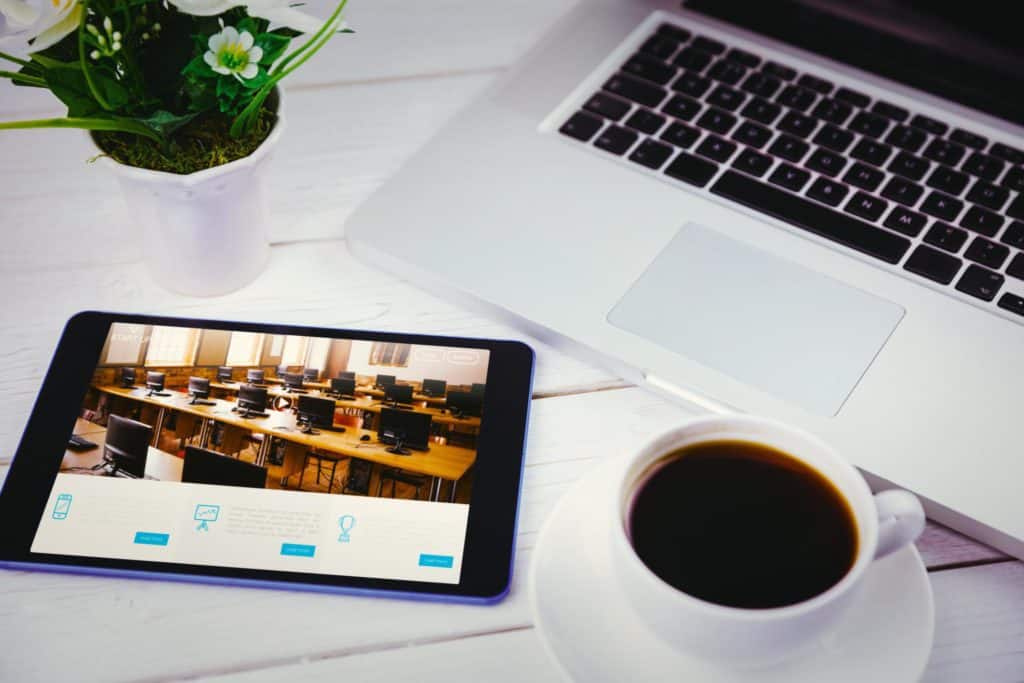 Goal Progress
Goals for June were as follows:
Work through July's content and incorporate more posts my newsletter subscribers want to hear about. 

Network with other bloggers and my readers. I plan to achieve this by boosting my interaction on other sites and by creating better content for newsletter subscribers. If you're not subscribed, get on the list!

Piss

Navient

off with a super large principal payment on my smallest student loan.
Goal Progress and Debt Repayment Amount for June:
I was able to secure a few guest posts on LAAB for next month so I'll actually have a little extra reading material for y'all next month! Yay!  As far as my written content, I have completed all posts except one and they are related to topics you all have expressed interest in hearing about. Stay tuned.

I've been networking. I try to comment on other blogs in those odd moments of the day where I feel like I'm wasting time. Sometimes my one-year-old son wants to cuddle while watching The Little Rascals (yes, my babe is into that 90's old school). Instead of watching a movie that I've seen a million of times as a kid, I'll pull out the phone and connect with a few other bloggers. Other times I've squeezed in have been while waiting for the dentist, doctor, etc. I find the time!

This month's extra payment towards my student loans was a whopping, $801.74.

That's the biggest payment I've ever made on any of my non-mortgage debt!  ALL of this was from side hustle income that I've earned over the last three or four months. Even though last month's income wasn't as good and this month's expenses were high, doesn't mean I wasn't stackin' that dough! And I'll fill you in next month on how I'm going to have to redirect my extra student loan payments for a while. Let's just say we need an HVAC in Columbia, SC. 😢
July Goals
1) Focus on Pinterest traffic some more.
Since I focused on growing Pinterest traffic in June and it frickin' paid off,  I want to continue focusing on Pinterest traffic. Since the unexpected boost in traffic has significantly impacted my email subscription rate, I'm going to have to focus on paying my newsletter subscribers more attention. I think it may be time to start investing in ConvertKit…we'll see.
2) Cold Pitching.
I've been neglecting pitching for a long time, but if I want to meet my income goal before the end of the year, I need to work on reaching out to potential clients. One method I'm curious about is cold pitching. I won't go into details on exactly what cold pitching is because Elna explains it quite nicely. I will update you though to let you know how it goes. Let's shoot for 2 cold pitches a week during the month of July. Who knows? I may just get a few new clients.
3)  Finish all August posts.
LAAB is my first client and I'm determined not to fall short on this goal. Staying a month ahead with my content here on this site helps me stay focused when I'm hustling for that money. I'll continue to work that ish like my life depends on it.
If you need a personal finance writer, let's talk. Visit my Hire Me page or email me for details!
How was your hustle in June? Share below and if you have links to your latest income report, feel free to share as well!