I often talk about side hustling and how to make extra cash to pay off debt. I wouldn't have been able to start aggressively paying off my debt without the income I've made this year through freelance writing.
Many of you are in the same boat. It seems living paycheck to paycheck has become the new norm and it feels like it's impossible to make progress on one income. Regardless of whether you are debt free, living paycheck to paycheck or whatever, everyone should have a side hustle.
The benefits of making extra money are endless, but I'll share a few:
Income diversification.
Paying off debt quickly.
Investing earlier.
Funding kid's 529 accounts.
To pay bills.
To plan purchases.
To travel.
It's extremely important to diversify your income so that in the event one stream of income dries up —  like losing your job, you'll have other options.
While I'm using side hustles to bring in extra income to pay off debt, I'm also planning to pursue my side hustles to eventually obtain financial freedom.
I'm a specialist in the insurance industry and I write in the personal finance field as a freelance writer. I also use Life and a Budget to generate extra income.
That is what we're going to delve into today so you can think of ways to make extra money. Here are over 80 different side hustles that will help you make extra money to get out of debt or obtain financial freedom.
Related Reading:  How to Earn More Money
Here are 89 ways you can make extra money starting today!
1. Make Extra Money Online by taking surveys
Some of my favorites are:

 Survey Junkie –   To earn with Survey Junkie, simply sign up and you'll receive notifications of available surveys. When you complete surveys, you'll receive points. Once you reach a certain number of points, you can trade them in for cash paid directly to PayPal or you can redeem them for gift cards.
Sign up for Survey Junkie and start making extra money today.
---

American Consumer Panel  –  This is another free survey company that allows you to take surveys in exchange for points. The normal survey time is 10 minutes and the points can be redeemed for cash at a certain amount. 
Sign up for American Consumer Panel here and start making extra money with them today.
---

Pinecone Research –  Pinecone Research is one of my favorite because it's easy to earn cash back with them. You earn 300 points per survey completed which is equivalent to $3.00. You can cash out at $3, $5, $15 thresholds and payments are made straight to your PayPal account.
Sign up for Pinecone Research and make extra money today.
---

Survey Savvy Connect allows you to make money in a couple of ways – either through surveys or analyzing your internet usage. All you have to do is download the app to your computer, phone, and tablet (or just one of them) and you'll earn $5 per device each month. That's a potential of $5 to $15 bucks every month (up to $180 per year) for only completing one task. You can potentially earn more through their surveys. Pretty good if I must say so myself!
Sign up for Survey Savvy Connect and make an extra $5 to $15 this month.
---
2. Make extra money when you shop
Really, you would simply be getting cash back for doing your normal everyday shopping. Seriously, if you're spending money online or in a grocery store, you'd be doing yourself a disservice if you didn't grab cash back through Ebates or the grocery-store app, Ibotta. Plus they both have $10 sign-up bonuses when you use them.

Sign up for Ebates here and get $10 after your first use of the site.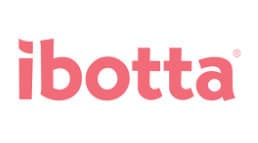 Sign up for Ibotta here and get $10 added to your account when you use it for the first time.
3. Become a proofreader.
Are you the grammar police on Facebook? Did you know that you can start your own proofreading business to make extra money? Caitlyn Pyle of Proofread Anywhere earned over $40,000 in 2014 as a proofreader working only PART-TIME. Sign up for her FREE 2 hour workshop on proofreading here!
If you have room to spare, this is a great side hustle and a very easy way to make money. That is if you're comfortable opening up your home and showing hospitality to strangers.
5. Make extra money by flipping flea market, thrift store or yard sales. items on eBay.
Let's say you find a super awesome campaign dresser at the thrift store that's selling for $35.00. With a quick Google search, you discover that similar dressers are selling on eBay for $400. Boom, profit! Check out my progress as an eBay seller in this article.
6. Do website user testing to make extra money.
My favorite site is usertesting.com. They have tests that pay $10 and they just added a new feature to complete 5-minute tasks for like $3.00, so definitely check them out.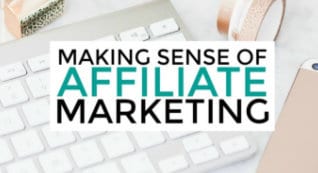 7. Become an affiliate marketer.
An affiliate marketer basically makes recommendations to their audience after building trust and establishing a relationship with them. If you're a fashion blogger that shows your outfit every Wednesday, perhaps you leave links to the products you are wearing.
If this is the case, you can sign up for affiliate programs that will pay you a fee for your referral if it results in a sale. I learned more about affiliate marketing using Making Sense of Affiliate Marketing, a course created by personal finance blogger, Michelle.
Michelle currently is making over $100,000 in affiliate income each month, so girl knows her stuff. I earned the money I spent on this course back in two months. That's how good it is.
8. Write web content for businesses
In order to do this, you're going to need a portfolio to showcase your writing. The best way to do this if you have no experience is to set up your own self-hosted blog. It looks more professional and clients will take you seriously. Check out Make Money From Home: How to Become a Freelance Writer.
9. Write resumes
I used to be good at putting together a resume, but I'm more than a little rusty now. Fortunately, there are folks who can write resumes for me. Here's a helpful article you may find useful on creating resumes as a side-hustle.
10. Create meal plans and sell them
Do you have a special knack for coming up with awesome meal plans that help you keep your grocery budget low? If so, many people could use your help getting their grocery budget in check. All you need is a word processor to create a chart and pop in different meal plans. Sell them for a few bucks and you've got yourself a hustle.
11. Become a virtual assistant
VA's are in demand these days! I currently have a VA and many blog owners do as well. As my site continues to grow, I'll seek additional help and as long as they are competent and able to get the job done – I have no qualms about hiring them. That's good news for those of you who can assist online business owners. There is room for growth! Learn about all of the services you can offer as a VA in this free pdf!
12. Use Swagbucks for internet searches
Google is my friend, but everything doesn't have to be searched using this search engine. Download the Swagbucks toolbar and start searching as you normally would. You'll get a few bucks here and there and occasionally you'll receive bonus Swagbucks too. Sign up for Swagbucks here.
13. Work as an at-home call center agent
My friend used to do this in her spare time. She answered calls for Toys R Us, HSN, and other types of companies.
14. Be a ghostwriter for CEO's and business owners
Many CEO's or business owners don't have the time or know how to write their own books, e-books, etc. That's where you come in. If you're a freelance writer, market yourself as a ghostwriter.
15. Create spreadsheets
Good at Excel? Create spreadsheets and sell them on Etsy or your own website. You can also create gigs and sell them on Fiverr.
16. Become an adjunct professor
Many online colleges and local colleges are looking for adjunct professors to teach online courses.
17. Teachers can sell lesson plans on sites like teacherspayteachers.com.
18. Write e-books and self-publish them on sites like Amazon.
This is something I've done recently and it's a pretty good way to bring in passive income. I took this course and published my two novels I'd already written in just 1 week! Learn more about how to publish ebooks on Amazon.
19. Create a course around your unique skills or knowledge
Unique talent or skill? Create a Udemy course and sell it.
20. Find scholarships for students and help them and their parents apply
This service would be ideal for those with time constraints or lack of knowledge or guidance on how to navigate the scholarship scene.
21. Build websites for others, if that's your thing.
This involves a bunch of technical mess that I don't have the patience for. HTML, syntax??
22. Become a Social Media Manager
My VA is a social media manager. Most VA's handle social media tasks, but don't specialize in how to properly navigate the social media scene. Therefore, sometimes business owners seek the services of social media managers. If you're good with multiple social media sites, your skills could be put to work.
BONUS: Sell gift cards you'll never use for extra cash.
This website called Cardpool offers you cash for gift cards you're not going to use. You can also purchase gift cards at a discount too! Check out Cardpool here!
Make Extra Money With Your Own Business
23. Start a blog
Many people make a full-time income through blogging; however, don't expect immediate gratification. If you do need income in a pinch but you're still interested in blogging, I would suggest freelance writing in whatever niche you decide to blog about. This is the quickest way to make money blogging as you can apply for staff writing positions or write for multiple clients. Of course, in order to do this, you need a blog. You can start your own blog on a budget today by following this easy tutorial.
24. Take stock photos with your phone
If your phone has an awesome camera, you could take pictures of just about anything!  Take pictures of your food, landscapes, buildings, etc and sell them on stock photo sites like Big Stock Photo.
25. Moonlight as a photographer
If you have a good DSLR camera and a good eye for photography, you could moonlight as a photographer. I know a couple who takes AWESOME wedding photos. They are so good that they are usually booked every darn weekend during wedding seasons and they were able to use this income to pay off debt. It started out as something to do on the side and has grown into a full-blown business!
26. In-home day care services
Do you have an incredible amount of patience? Are you great with kids? You could start your own in-home daycare business if you're available at times when in-home care is needed.
27. Sell on Amazon
You could become an Amazon FBA Seller and make an incredible amount of income on the side. Learn more about how to become an Amazon FBA Seller here.
Make Extra Money With a Part-Time Job
28. Learn to bartend to make extra money
You can learn how to bartend and mix drinks at a club, restaurant, or parties.
29. Waitress or Waiter
This is an old-school route, but it's been tried and tested. If you're good with people, you might make a considerable chunk of change waitressing or waiting tables.
30. Deliver pizzas, good, or groceries
New options are popping up for grocery delivery services all over. If these services are offered in your neighborhood, this may be a perfect side hustle. Of course, if there isn't you can always fall back on pizza delivery.
31. Make extra money through seasonal worker
Check local retailers that hire during the holidays only. There are quite a few mall vendors to be on the lookout for that sell calendars, party foods, etc during the last quarter of the year.
Make Extra Money Offline
32. Newspaper delivery
I honestly don't know if there is still a demand for this because I haven't purchased a paper in years!  I usually grab my news from the internet, but that doesn't mean everyone has gone all millennial and ditched newspapers. See if you can get a gig delivering to those who still prefer to have a paper in hand.
33. Become a Lyft driver.
The gig economy is really thriving and you have the opportunity to be a part of it. Click here to learn how you can earn a $300 bonus driving for Lyft.
34. Bake and sell cakes and treats
I like all the cakes. All the cookies. And all the brownies — and many of you do too. So, what does that mean? That means you and I are willing to spend a little extra change every now and then on some of those good sugary concoctions. I'm sure many of you have a banana pudding queen or red velvet making mama or two. Folks will pay for the baked goods so if you know how to make them — sell them!
35. Make extra money babysitting 
Not much to say here except, please babysit if you have the patience to deal with kids. Otherwise, just skip on over this one. Check out care.com. 
36. Event planning
Are you good at planning events like baby showers, birthday parties, etc? Well, folks always getting married. This would be a perfect side hustle for you.
37. Mistress or Master of ceremony services
If event planning isn't your thing, maybe you're good with the microphone. Many radio personalities do mistress or masters of ceremonies as a side gig in addition to their jobs. This is a great way to bring in extra money if you're in that field or possess this special talent.
47. Create a good playlist
Be a DJ at small parties. Couples who are looking to save money on the costs of a DJ  would be interested in hiring someone with a good playlist to play songs at their reception. Same applies to parties too.
38. Clean up foreclosed properties
Banks don't clean up foreclosed properties themselves. They usually hire someone to clean them up for them. If you're looking for a side hustle that pays nice for a weekend's worth of work, this would be ideal.
39. Become a brand ambassador
A brand ambassador is essentially hired by a company to increase their brand's awareness and ultimately increase sales. You can do this in one of two ways: hand out flyers/samples or host a giveaway on your website, provide brand-related content, or share on your social networks. You can find brand ambassador opportunities by searching for brand ambassador Facebook groups or a Google search for your location.
40. Work at weekend games, concerts, and other events
Whether it's concessions, security, check-in – there are plenty of roles that are integral to pulling off games, concerts, and events.
41. Be a lifeguard to make extra money
Check out your local YMCA, neighborhood park, or recreational center.
42. Make extra money coaching a little league team
If you love sports and kids, this would be a great little side hustle.
43. Be a referee
You could referee professional sports, high school sports, college sports etc.
44. Catering
If you're good in the kitchen and love providing good quality services to others, perhaps you can find a side gig with a catering company.
45. Ofer moving services on Craigslist
If manual labor is up your alley, most areas have a demand for good quality and trustworthy movers. Put an ad up on Craigslist or your local Facebook groups.
46. Offer handyman services in your local area
There's always a job for the local handyman. Always.
47. Paint houses or indoor painting
If you're good with a paintbrush or paint roller, you can paint rooms or houses in your neighborhood and surrounding areas.
48. Participate in focus groups
I've participated in online focus groups before; however, I've had the opportunity to view focus groups during my internship days back in college and I can tell you that they are paid pretty handsomely for their efforts.
49. Landscaping yards
If you don't mind being outdoors, have a truck, and lawn equipment – advertise your services. We have several landscaping hustlers driving through our neighborhood willing to service unkempt yards.
50. Make extra money mystery shopping
I've tried my hand at mystery shopping and while it's quite tedious, it can be a fun way to get free items, meals, and test drives. Check out www.bestmark.com.
51. Clean swimming pools
I have no clue how pools are supposed to be maintained and there are a lot of other folks out there like me. With that being said, if they have a pool, they will probably need the services of someone who can actually keep the thing clean. If you know how your services are needed!
52. Provide music lessons for extra money
If you know how to play any type of instrument, I'm sure there are plenty of parents who would love to hire you to help little man or miss lady sharpen their skills.
53. Be one of those folks who hold signs for closeout stores
They've gotta be paid pretty well to endure some of those weather conditions out there. In the South, it gets mighty hot and they stand out there on the side of the road holding signs while dripping in sweat. Couldn't be me, but hey – if the price is right?
54. Wash and/or detail cars
I know a few folks that do this. If you have a van or truck, you can put a sign on your vehicle and travel to your customers. I'd charge a pretty penny to travel to someone just to wash and/or detail folk's cars, but hey, if they don't mind paying it…get that money!
55. Make extra money as a wedding singer
If you know how to sang (there's a big difference between knowing how to sing and sang), then showcase your talents. My friend created a cd to give to wedding planners so they could share with brides who were looking for singers to perform at their weddings.
56. Play an instrument?  Market to brides for their wedding
Again, create a cd to showcase your talents to wedding industry professionals so your name can be passed along for brides in search of your services.
57. Be a neighborhood dog walker
Put a collar on Rufus and head out to your local dog park to see who might be interested in your services.
58. Have a truck? Haul large items from thrift stores for others.
Or haul large items from places like Lowes for cheap. Talk with the managers of your local thrift store or appliance store and ask them could they give your business cards to folks who want to purchase big hauls from their store.
59. Be a substitute teacher
This hustle would be perfect for a college student or someone who doesn't have full-time work obligations that are available on-call for substituting.
60. Become a wedding officiant
Simply do a quick google search on how to become a wedding officiant online for your state.
61. Make extra money giving out samples
Check out places like Sam's Club, Costco, or Total Wine.
62. Dress up as children's favorite characters
You'll be all the rage at the kid's birthday parties. You might have to invest in costumes up front, but you can easily make up for the cost when you're charging for parties.
63. Provide kid birthday party entertainment
Be the face painter or make cool balloons at birthday parties if you're good at that type of stuff.
64. Make extra money by organizing people's stuff
Some just don't have the patience or the capability of organizing their many things. If you're good at organizing, you might have a service that someone's willing to pay for.
65. Be a mascot
You know, like the Liberty Tax Statue of Liberty person that acts a fool on the side of the road.
66. Voice over acting
Check out this interview on how this lady went full-time doing voice-over acting.
67. Make extra money as a wedding videographer
You know, get a camera and capture the moment. Just make sure you get a tripod too so you don't have a crappy product to give to the bride and groom and the biggest day of their life.
68. Repair computers
Some people don't like to buy a new computer every time something happens to theirs. With that being said, if you know how to repair computers, do it!
69. Repair smartphone screens if you know how
Again, not everyone likes to buy new every time something breaks.
70. Teach sign language if you know how
Sign language would be beneficial for anyone to know. My sister in law is deaf and after ten years you would think I know how to sign, but unfortunately, that's not the case. Anyone want to teach me?
71. Have a power washer?
Power wash your entire hood. Higher property values and taxes for everyone! But seriously, is this why people don't power wash their houses – you know so they can keep their property taxes in check?
72. Do someone's hair!
I for one could use somebody to braid my kid's hair.
73. Be a traveling makeup artist.
Your services could be popular during wedding season!
74. Teach swimming lessons.
You can offer private or group swimming lessons. You could also work part-time for a recreation center or club who extends these services to the public.
75. Knit or sew stuff
You could tailor stuff too! If your creations are in high demand, try selling them at a craft fair or on Etsy for some extra money.
76. Be a club bouncer
Got muscle? Know how to hold down rowdy drunk folks? There's a gig out there waiting on you.
77. Be a senior helper
Help senior citizens with their daily chores, errands, and living activities.
78. Sell scrap metal
Do folks really still make money doing this? If so, do it and come back and tell me about it.
79. Got a van?
Shuttle folks to the airport…as long as it's cheaper than a Lyft or Uber.
80. Got a CDL license?
Buy a truck and deliver to manufacturers. If you decide to purchase your own truck, there are some business legalities involved, so you might wanna research that and create a plan for getting started.
81. Check Craigslist for odd jobs.
Someone may need some bushes hauled off their yard. Someone wants you to come and clean out a shed or something? All kinds of odd jobs over on Craigslist so check it out and see if you can fit a few into your schedule.
Make Extra Money By Offering a Service
82. Offer meal prep services
If you're good at cooking, you can prep meals for busy folks. There are a lot of people who want to eat healthily or save money by not eating out so much and this type of service will be useful to them. They will be able to save money because they already know what they will be eating. If they don't have the time to prep meals, your services will be invaluable to them.
83. Make extra money by offering tax prep services
If you have experience in bookkeeping or accounting, this would be an ideal side hustle for you to make some extra money during tax season.
84. Offer cleaning services
All you need is some business cards and a work hard mentality. Decide if you want to do residential or commercial cleaning and target your ideal clients. If you're interested in cleaning residential homes you would need to market where potential customers are and vice versa.
85. Run errands for others
There are plenty of people who would be willing to pay you to run their errands for them. Check out TaskRabbit to see what errands or tasks you can complete for extra cash.
86. Be an online fitness coach
Please have some credentials to set yourself apart from all the wannabe coaches (shade, much?)
87. Make extra money by tutoring
If you know a foreign language, you could make some serious cash as a Spanish tutor perhaps. Or maybe you're good at math – share the knowledge!  Sites like tutor.com are looking for qualified tutors to fulfill different categories.
Make Extra Money By Renting
88. Make extra money by renting out your driveway or attic.
First, declutter all of your stuff. Get it out of the attic and sell it. Then take that newfound space up there and rent it out to other people who just don't want to get rid of their stuff but have run out of places to put it!  Oh, and the same applies to the driveway. Sell those old cars if they don't work. Get rid of a car that you don't need. Rent out your driveway if you live near a theater, stadium, etc where people are looking for parking.
89. Rent space in your home. 
90. Rent out your car
There is a new company called turo.com that allows you to list your vehicle as a rental.  I have my reservations about the process; however, do your own research and if you're down with that, make that money.
Wrapping Things Up
As you can clearly see, there are countless ways to earn additional money. We can either think of excuses or think of solutions. These are solutions!
Pick up one, two, or as many of these solutions as you want and start hustling for your extra dollars.
Use this money to pay off debt, build your emergency fund, or simply get ahead. The hustle gets real at times, but push through because you'll no doubt thank yourself later!