To support this website, this post may contain affiliate and/or referral links to products or services I recommend. See disclosure policy
here
.
If you've ever tried to make money blogging, you already know how frustrating it can be to drop links into your post and wait as crickets chirp. It seems like your readers don't care and you become discouraged because you don't know if you're providing anything of value to them.
A long time ago I walked in those shoes. I thought affiliate marketing was a waste of time and that no amount of effort would ever result in anything.  Despite my skepticism, I kept reading about others success with this monetization method and begin to wonder what if…
Well a few months ago, I decided to invest in Making Sense of Affiliate Marketing because the creator of the course is killing it with affiliate marketing. Now mind you, I don't take courses I invest in lightly. I knew this course could possibly help me prove otherwise that affiliate marketing was worth the effort.
After deciding to sign up for it, I put up my own money (from that regular paying 9 to 5 job of mine) and decided to give myself enough time to see results prior to dropping knowledge here at LAAB. The course content, in particular, is extremely important and I wanted to make sure I was doing it right.
I needed to know for sure that the material would actually work and as I discussed in my post, The 1st Life and a Budget Blog Income Report, they definitely work — there's no doubt about it.
So here we are. I'm going to go through this step by step and share with you how this course is helping me monetize my blog, the pros and cons of the course, and why you should consider taking it if you're a blogger who's interested in affiliate marketing.
---
If you're interested in starting a blog and/or offering freelancing services on the internet, I've written a detailed guide on how you can create your own site. I've only been writing here since October 2015 and I'm already making money online.!  Read How to Start a Blog on a Budget and get started today!  
---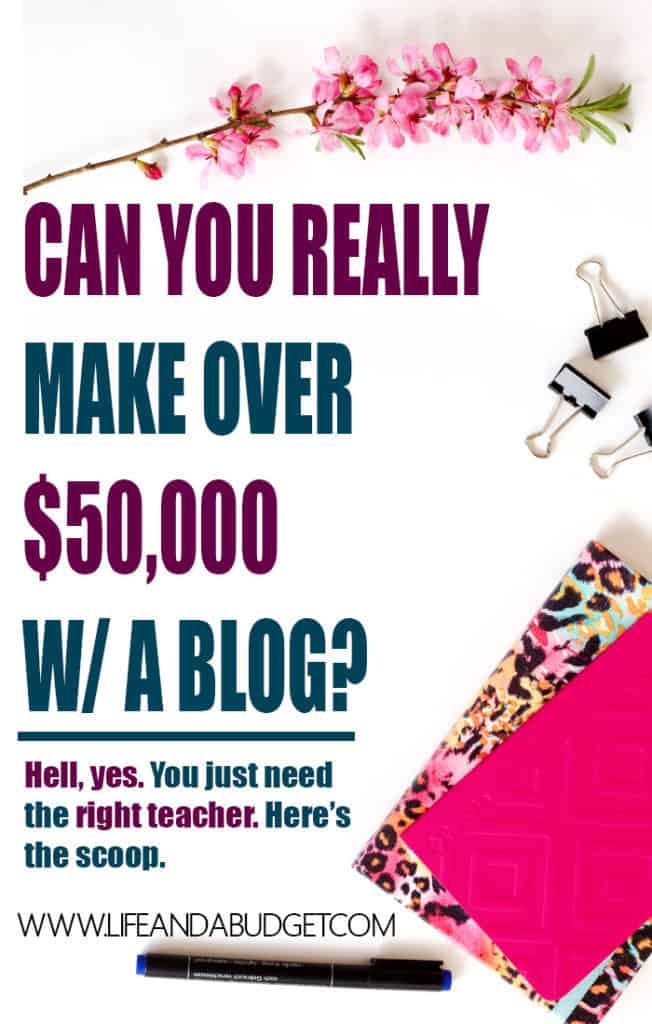 What the heck is affiliate marketing, Toya?
Basically, when you go to a website, you may find that some website owners recommend certain products in their posts or on the sidebar. For instance, I have a recommendations page full of stuff I've used that I recommend because I believe they will be of value to you.
I also periodically recommend certain products using Amazon affiliate links in some of my posts. For instance, in this post on frugal living, I recommend some products that will help you save more money.  Since the goal of the post was to help a reader be more frugal, I recommended products like a thermostat that will help someone save money over time.
Of course, there is no extra charge to you, which is what's sweet about affiliate marketing. I'm only receiving a small percent paid by the merchant if you decide to purchase anything based on my recommendation. It's really that simple.
But wayment, why are we talking about this on Life and a Budget?
See, regardless of the reason you come here, I believe it's important to understand how millennials are changing the game with online side hustles, careers, and businesses.
We are making extra money in addition to our side jobs; we are taking the  world by storm as online marketers, content creators, bloggers, vloggers, and social media managers. We are leading the change in how businesses today are handling business with their customers.
Being open minded ain't never hurt nobody and it will take you places. I stumbled across Michelle's blog about four years after completing my undergraduate degree. It never occurred to me that I could make a living online and use that money to pay off my debt!
It didn't occur to Michelle when she started either! She just happened to start a blog and then became more intentional with it when she realized others were earning a living using their websites. After she made up her mind, she paid off $40k in student loans using her online hustle income.
This sister inspired me so much and I feel compelled to share what I've learned from her so others who are interested in doing something different to pay off debt or earn a living can do so as well.
If you're here to just save a little extra money, that's cool and I completely understand. However, if you're up to your eyeballs in debt or you're tired of working the 9 to 5 and want to explore a new side hustle — blogging, freelance writing, and other online side hustles may be your ticket to financial freedom and you don't even know it yet!
Related Reading:
How to Decide What Kind of Blog You Should Start
---
Join the FREE 5-Day E-course on How to Start a Blog. You'll learn everything you need to know to get your own blog up and running, some tips and tricks that have helped me start earning an income, and more. Sign up for the How to Start a Blog E-Course today!
---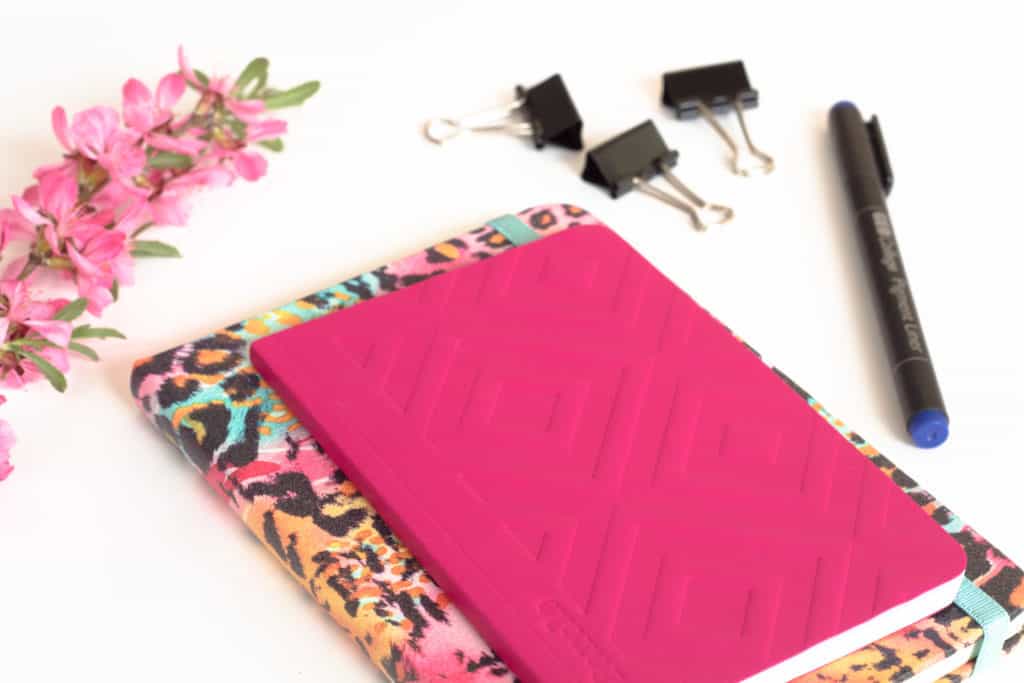 What will you learn from Making Sense of Affiliate Marketing?
This course consists of 6 modules, 30+ lessons, several worksheets, and bonuses (and I'm talking Pinterest strategy bonuses here people!).
Another awesome bonus is the Facebook mastermind group for everyone who purchases the course to participate in. This is extremely helpful because you can strategize with other like-minded blog owners who are increasing their affiliate income each month.
Here is everything you'll learn about affiliate marketing:
What and how affiliate marketing works
The benefits of affiliate marketing
The exact steps Michelle used to earn over $300,000 on ONE blog post (yes, for real!)
How to choose what products to promote
How to increase your conversion rate
How to build trust with your followers and not be a fake sell-out
The disclosures that you must put on your blog and on social media
The secret tool you should use for affiliate marketing
Multiple strategies to help you promote your affiliate products successfully
And the low down on how to use Pinterest to boost your blog traffic and affiliate sales
How does Making Sense of Affiliate Marketing Cost?
This course is $197 and I made all of my money back!  Yes siree, Bob!  I'm happy about that because no one wants to drop that type of money and not see results.
For more information on the course and for reviews, check out Making Sense of Affiliate Marketing here.
What this course isn't?
This course is not the Neosporin to all of your blogging boo boos. You cannot take this course and run around the house hollering, "CHA-CHING!" Seriously. Just had to keep it real with you.
You have to implement the strategies and do the work! It doesn't matter if you're new or seasoned blogger either. You will get more than what you pay for by purchasing this course and as they say — if you don't work, you don't eat.
What are your recommendations for successfully completing Making Sense of Affiliate Marketing?
I encourage each student to set aside a certain amount of time to read over the course in its entirety. Once you've read over everything, go back through the course module by module.
Take notes, incorporate the strategies, and give yourself time to see results. Ask questions if you don't understand something in the course and study Michelle's examples that she provides in each module.
By studying her work, you can see what works for her and see if a similar layout will work for you. I've tried a few of her layouts (how she organizes her content) and used Sumo heat maps to track results. If things didn't work well, I'd switch it up based on what my readers were doing on the site.
So, my number one recommendation is to be patient and do the work! I'm still trying new things and I've constantly reviewed the course since purchasing.
Is it for everyone?
Nah. Everyone doesn't want to be an affiliate marketer of products.
However, this course is perfect for those that:
Want a profitable blog
Want to continue building their current income streams
Are new to blogging and know they want to eventually monetize
Have tried affiliate marketing and your results sucked
Want to help people solve real-life problems in a non-sleazy way
What are the pros of taking this course?
The pros of Making Sense of Affiliate Marketing Course are:
You will receive a lifetime access to the information
You have a 30-day money-back guarantee (however, I think you'll need more time to see results – just sayin…)
Good Pinterest strategies are hard to come by (the kind that actually gets you results)
You will learn everything you need to get started in one place
Any niche or type of blog can take this course and apply it to their interests
You'll receive access to Michelle and all the other students in the FB mastermind group
Okay, so what are the cons?
The cons of Making Sense of Affiliate Marketing Course are:
$197 is not a drop in the bucket
You may become overwhelmed because the course covers a ton of information
You will get discouraged if you're looking for quick results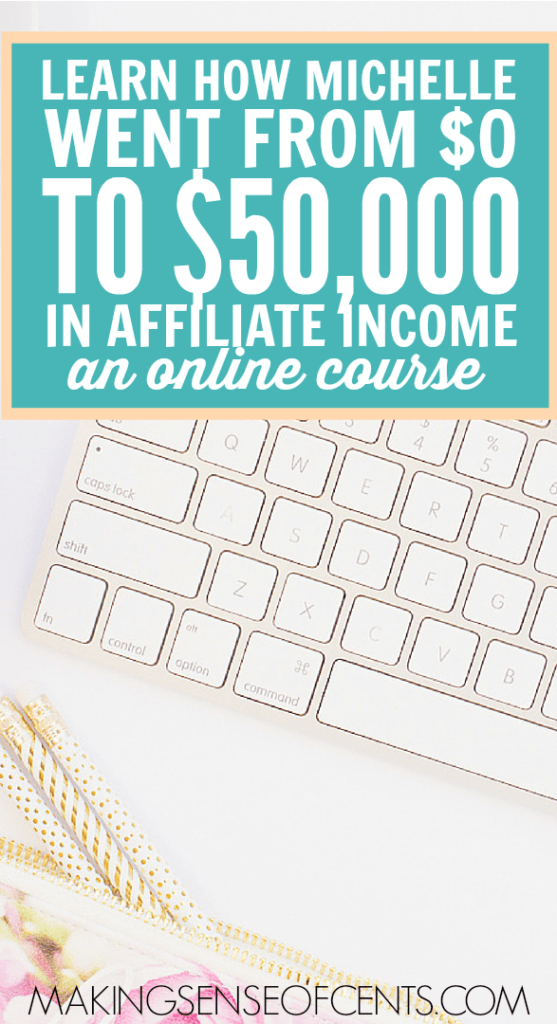 Wrapping Thangs Up
I am super pleased with Making Sense of Affiliate Marketing because it has taught me so much. I have much confidence with the direction LAAB is moving in because I have the tools and strategies that one of my favorite bloggers has used.
It's also sweet knowing I have learned the same strategies she's used to earn over $50,000 a month (Btw, she travels in an RV with her dogs and husband. Must be nice, huh?)
Blogging really does open doors for those who aren't faint at heart and are willing to put in the work to be successful. I've watched it happen for others and I'm ready to dip more than my toe into the waters now.
This course has will provide you with everything you need to be successful at affiliate marketing regardless of whether you're a new blogger or not. Investing in your blog is worth it (tax write off!) and this is coming from someone who has invested over $1,000 in LAAB this year  (it has certainly paid off for LAAB and my freelancing career).
If you don't have a lot of time to figure out all that affiliate marketing entails on your own, I highly recommend you saving up your coins and investing in this course.  Whatever niche you're in, approach affiliate marketing with some integrity and be real with your readers because in the end, big thangs will start popping and you'll just be glad you got started. Just stay committed to the process and to your readers. 😌
Check out Making Sense of Affiliate Marketing here!
Are you a blogger trying to grow your blogging income? What's your main monetization strategy? Are you interested in affiliate marketing?