To support this website, this post may contain affiliate and/or referral links to products or services I recommend. See disclosure policy
here
.
This is a sponsored post. All opinions are mine.
I'm no stranger to checking out Groupon to get a good deal and I love checking out Groupon Coupons too.
You know, when you're shopping online and you do a quick search for online coupons? Well, Groupon Coupons has you covered. They have thousands of different online coupons you can use on just about any kind of purchase.
Even if they don't have a particular product you may want to purchase a Groupon for, you can still see if they have coupons to use at checkout on other sites. It doesn't matter if you're shopping online or in-store, you'll want to get in the habit of checking out how much you can save using their online coupon section.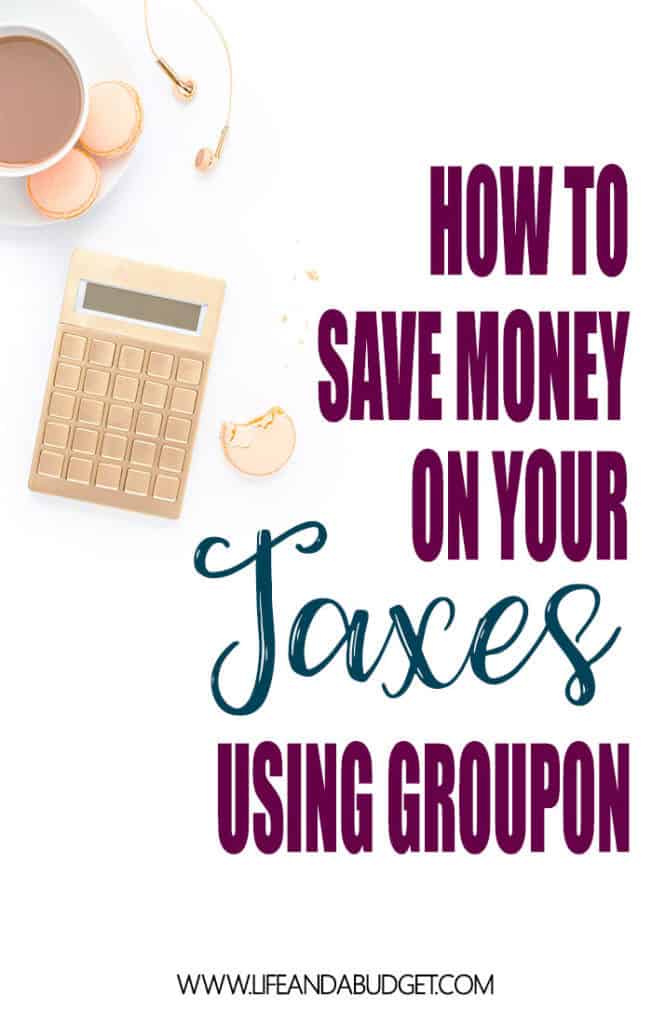 How to Save on Your Taxes Using Groupon Coupons
You can even save on your tax filing when using Groupon Coupons. Let's take Turbo Tax for instance. They currently have multiple savings for users to enjoy.
You can file your Federal and State taxes for free or enjoy percent or dollar savings on your purchase. They even have savings for the self-employed entrepreneur (like myself).
The best Turbo Tax deal I found on there was the refer a friend and get a $10 Amazon gift card for you and 20 percent off a federal product for a friend.
If Turbo Tax isn't your jam, you can search by related stores on the Turbo Tax coupon page. I'm pretty certain if you search for what you're looking for, you'll find it.
Enjoy Other Savings on Groupon Coupons
Some other popular savings on Groupon Coupons are Kohl's, Edible Arrangements, Express, Samsung, and Target.
The categories are worth checking out too because they have a free section sample. Some of the free samples are for Dove products, Ulta, Huggies, Shutterfly, and Suave – just to name a few.
Basically, if there is a store to be shopped at in-store or online, you can do a search by category or by most popular to find extra savings.
If there is a particular store you shop at often when you click on the store's coupon, you will receive the coupon code and you also have the option of adding your email to receive weekly coupons directly to your inbox (shown below).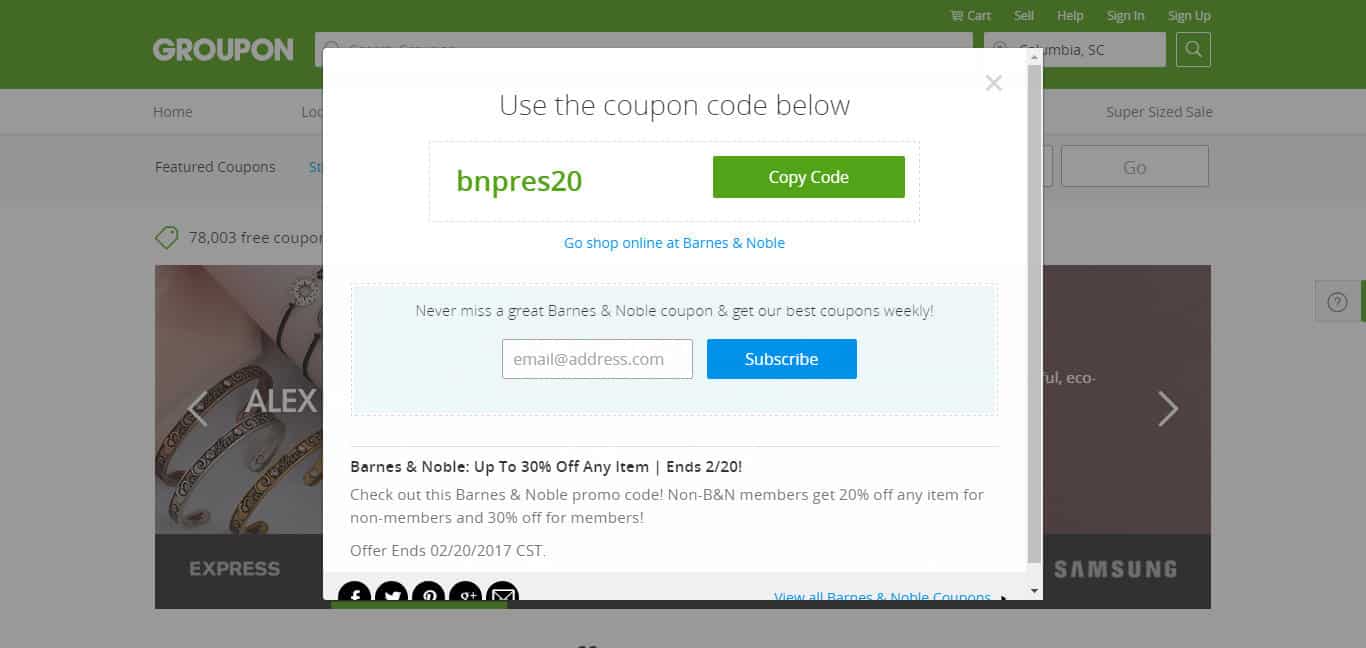 Wrapping Thangs Up
If you're not familiar with Groupon Coupons, head on over and get acquainted with the website so you can score savings. There's no sense at all in spending money online and paying full-price for anything if there is a coupon easily available.
I have Groupon deals delivered directly to my inbox so I will always stay up to date on my favorite categories. Regardless of whether it's hotels, weekend getaways, or popular products – I like to stay current on the latest deals in the event I need to do a little shopping.
So, whether you're doing your taxes, looking for a new outfit, or need to book a room for future travel – make sure you check out Groupon Coupons. Don't leave any savings on the table. Let's keep as much money in the bank as we can!