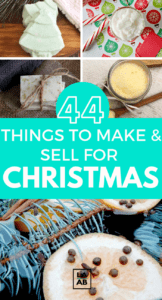 The number of things to make and sell for Christmas cash is truly unlimited. Being a naturally creative person at heart, I'm always intrigued by different types of things people make. Also, being a side-hustler, I'm even more intrigued on how to turn it into a possible money-making venture.
Since I know the holidays can be an expensive time for many, it's important to have a variety of ways to bring in a little extra cash during the holiday season. If you're naturally creative, you may be wondering if you can make Christmas crafts to sell for a profit and I'm here to let you know you definitely can!
Today I'm going to share with you a number of cute Christmas crafts to make and sell. Some of these are perfect for selling year-round too so it's quite possible this can turn into a permanent way for you to bring in extra cash all year long.
What can I make that I can sell?
Here are 10 main things to make and sell for Christmas cash this year…
Mason Jar Dessert
Personalized Ornaments
Ugly Christmas Sweaters
Christmas Wreaths
Gift Baskets
Knit Goods
Personalized Jewelry
Art Printables
Soap, Bath Bombs or Body Scrubs
Holiday e-books
There are some other money-making crafts below, but first, let's explore these ten I just mentioned…
43 Amazing Things To Make and Sell For Christmas Cash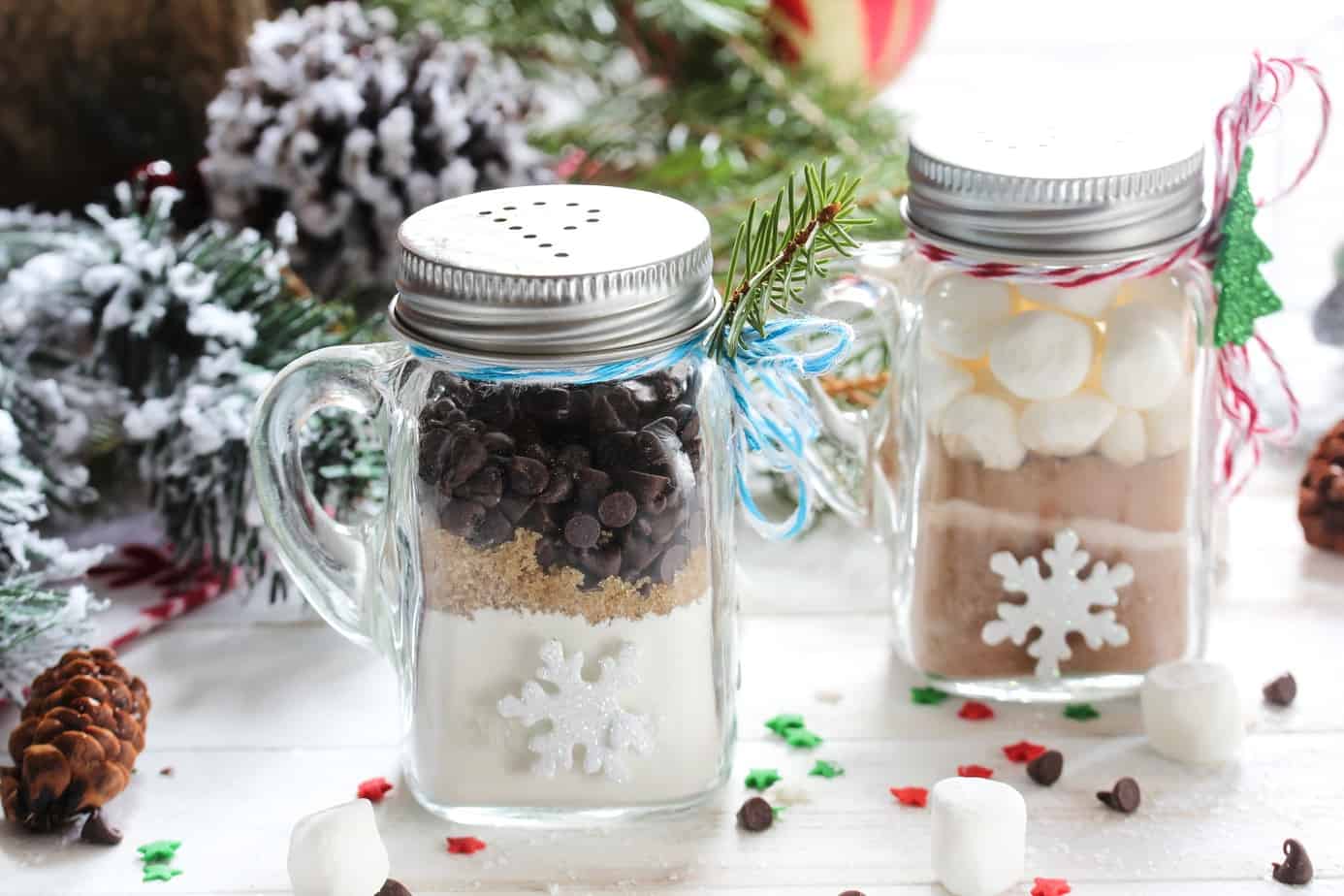 1. Make and sell mason jar treats this Christmas.
This idea came to mind after a close friend of mine decided to jar banana pudding that she'd managed to sell successfully over the last few years. Many of these desserts in a jar gift ideas are super frugal and they not only make for good Christmas gifts, but they can also be easily sold. Check out the 8 Frugal Dessert in a Jar Gift Ideas that you can make and sell this Christmas.
Materials Needed: Mason jars, labels, ribbon
Get Started: Check out other frugal mason jar food and crafts you can make and sell.
Tips for making and selling mason jar treats:
Start with recipes you're already good at. If you make a great strawberry shortcake, try selling it individually in jars.
Purchase jars in bulk, but don't forget to check sites like Freecycle or FB groups just in case someone has a bunch they want to get rid of.
Package them well with a nice ribbon, labels, and add a wooden or plastic spoon for a finishing touch.
Don't underprice. Consider the cost of good and your time!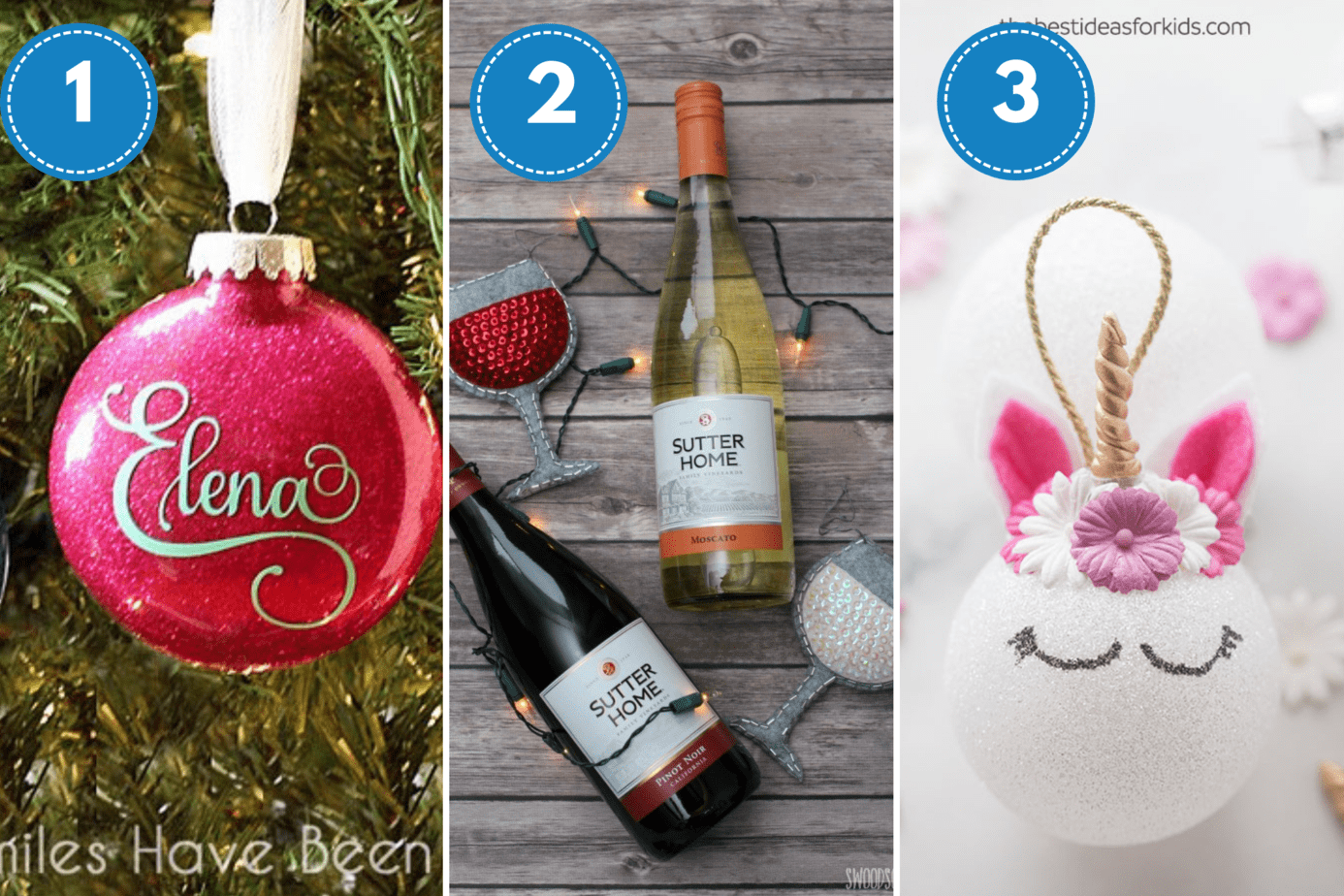 2. Make and sell ornaments this holiday for extra cash.
Another great Christmas craft to make and sell are ornaments! You'd be surprised how much someone is willing to pay for a personalized ornament. During the holiday season, they always have these kiosks at the mall that sell ornaments with people's names on them. The price they are selling them for are ridiculously expensive, yet people were still buying them! This is a great indicator that these may be easy to make and sell, so if you're creative, give it a try!
Materials Needed: varies – bulb ornaments, glitter, ribbon, etc.
Get Started: Check out some other homemade ornaments you can make and sell for the holidays.
Tips for making and selling ornaments:
Purchase ornaments from the thrift store. You may be able to find some quality ornaments that will hold up well for your DIY projects.
Buy ornaments when they go on clearance after Christmas.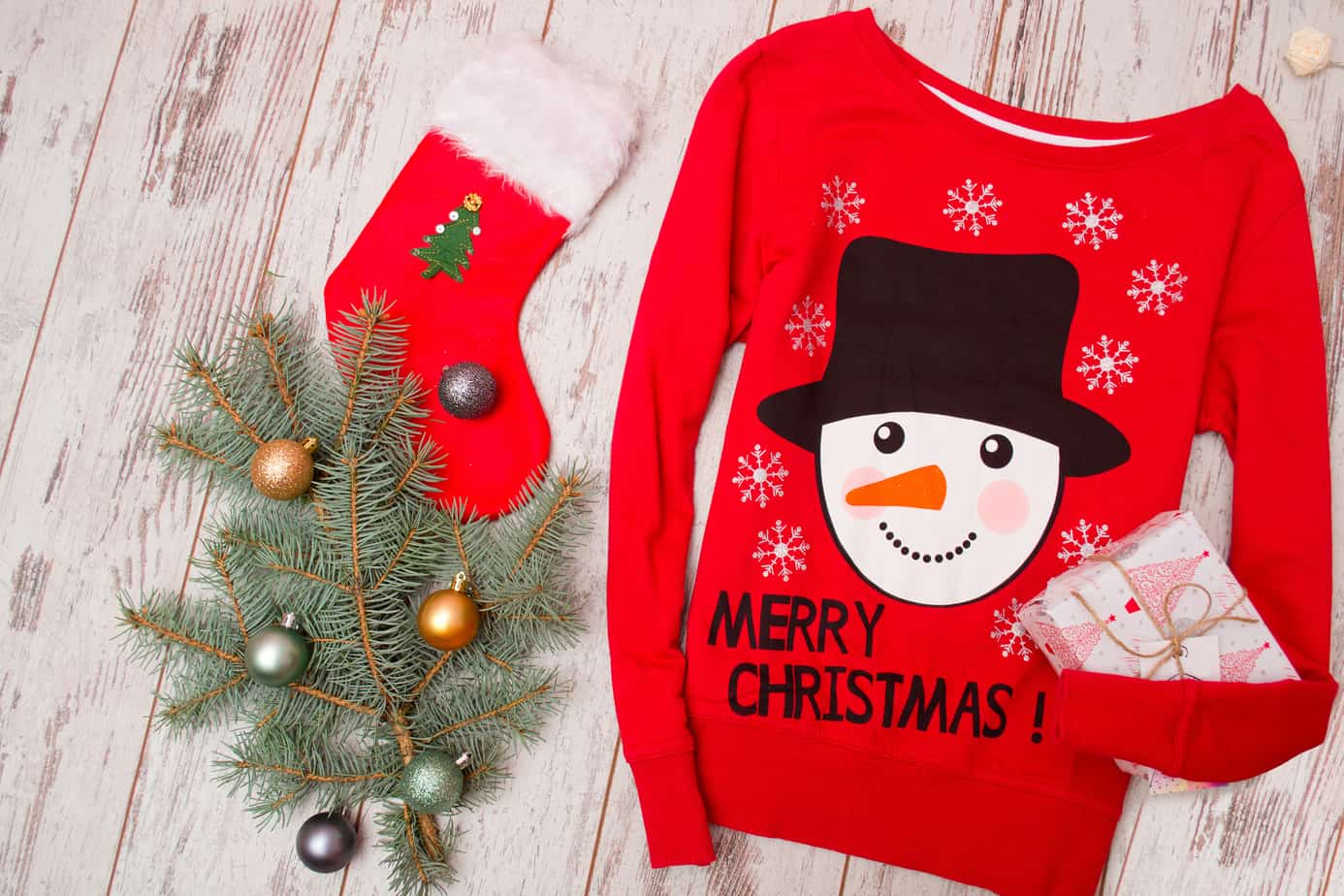 3. Buy sweaters from the thrift store and make Ugly Christmas sweaters.
Don't believe you can make and sell Ugly Christmas sweaters for extra cash? Think again! One quick search on Etsy and I saw that some ugly Christmas sweaters, like this one, were being sold for almost $140! Seriously…they are ugly, but they sell! And who couldn't make these? Make them cheap, sell them high and enjoy your holiday.
Materials Needed: regular sweaters and a bunch of ugly stuff
Get Started: Get some inspiration with some other whacky Ugly Christmas sweaters ideas that can be sold on sites like Etsy.
Tips for making and selling ugly Christmas sweaters:
Purchase sweaters from the thrift store and save a bunch of money!
Pay attention to themes for the year. Was there anything that was extremely popular that you know would sell like hot cakes? If so, build an ugly Christmas sweater theme around that!
4. Make and sell Christmas wreaths this holiday season.
The next Christmas craft you can sell for profit would be nothing other than a good old Christmas wreath. Because let's face, some of us are good at making these and some of us just aren't. If your door is adorned with a beautiful handmade wreath every year, this is a good skill you should definitely be monetizing.
Materials Needed: wreaths, ribbon, ornaments, faux flowers, floral wire, craft glue, wire cutter,.
Get Started: Check out these awesome Christmas Wreath ideas for inspiration on things to make and sell.
Tips for making and selling Christmas wreaths:
Check your local Dollar Tree for ribbon and wreaths.
Purchase your wreaths in bulk to save on costs or use something other than wreaths like pool noodles, foam, wire hangers, or even letters for monogram wreaths.
Think outside of the box. Could you make humorous Christmas wreaths? Or maybe themed wreaths that people will buy?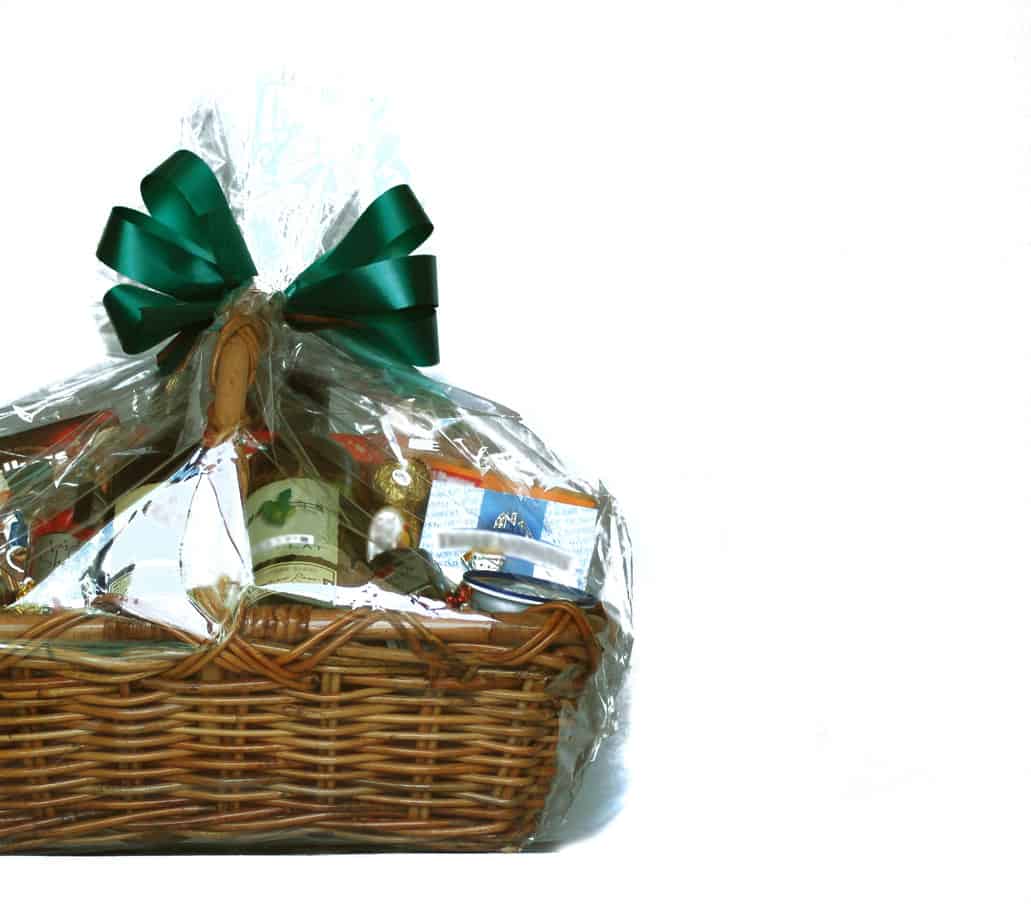 5. Make gift baskets to sell this holiday season.
Another close friend of mine used to make and sell gift baskets for every holiday season. They were extremely popular during Christmas and Valentine's day. The trick is knowing where to get high-quality basket items at a low price. The rest is all in the presentation.
Materials Needed: baskets, scissors, ribbon, and cellophane bags
Get Started: Making the gift baskets is easy, here's a good resource that will help you market your gift baskets.
Tips for making and selling gift baskets:
Create themed baskets. For example, a book lover would appreciate a gift basket with books, a small reading light, and bookmarks. Someone who needs a little reminder to relax a little might appreciate a relaxing bath gift basket. Or maybe you sell essential oils on the side ― could you create an essential oils gift basket like this one?
Check the Dollar Tree and your local thrift store for baskets. Also, baskets can be anything! I'm thinking maybe you could make a pie-themed gift basket and place all the items needed to bake a pie inside of a pie dish. Or mixing bowl. Be creative.
Purchase pre-made bows if you're not good at making bows to give your presentation a little extra pop.

Sweater to Mittens by Make and Do Crew
6. Make and sell knit or hand sewn goods.
You can make stuff from things you already own. The Make and Do Crew took an old sweater and created some super cute mittens. This is just an idea to inspire you to think about things you already own that can be used to make and sell new things this holiday season.
Materials Needed: jeans, sweaters, t-shirts, any old clothing that can be repurposed, buttons, thread, needle
Get Started: Check out how these magazines were recycled into various items. The possibilities are endless.
Tips for making and selling recycled crafts:
Anything can be made into something new. Think beyond the sweater/mittens example.
Go to a local craft show to see what people are making to get some ideas on what you can offer and market in your local area.
Also, look online to see what is being sold on websites like Etsy for more inspiration.

DIY Paper Bead Earrings by Slap Dash Mom
7. Make personalized jewelry to sell at craft shows, Etsy, or Shopify.
Here's another idea I got from a friend (As you can see, my friends are clearly pros at this side hustling thing). You can make and sell personalized jewelry to sell just about anywhere. You can sell them at craft shows, on Etsy – heck, my sister-in-law sells them via Facebook Live! If you love creating jewelry, the holidays are the perfect time to showcase your work.
Materials Needed: Wire cutters, round and flat nose pliers, crimping tools, beads, cording thread, wire, clasps, beading needles, ruler or tape measurer, etc
Get Started: Take a look at these jewelry ideas for inspiration on things to make and sell.
Tips:
Choose one type of jewelry to start making. Maybe you prefer stamped jewelry over beaded jewelry. Work with what you know and feel comfortable with.
Take beginners classes online for free with sites like Craftsy.
Invest in good quality tools.
Be inspired by anything!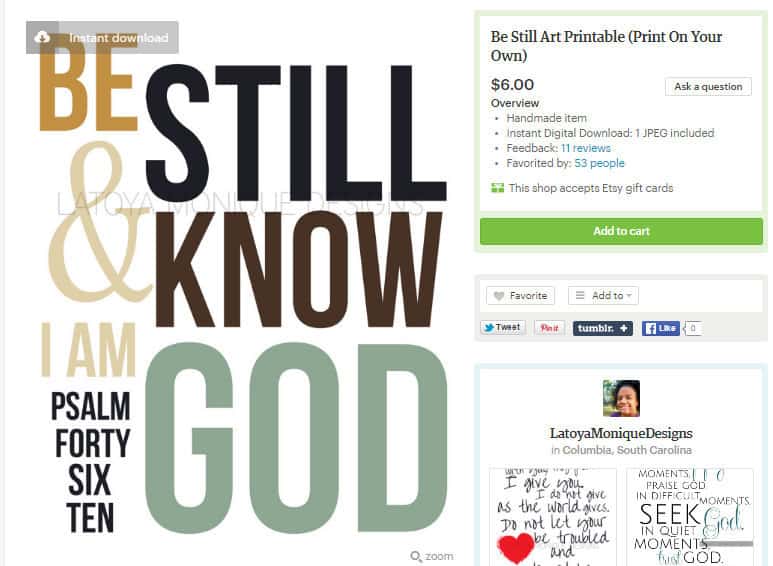 8. Make and sell art printables.
Wall art printables are incredibly easy things to make and sell and I would know because the print above is from my shop! That design is one of my most popular prints and I made it almost seven years ago! What I love about downloadable artwork is that you make them once and every time you sell one it's passive income.
Materials Needed: a computer, Adobe Photoshop or Illustrator
Get Started: Check out my article on how to use Etsy to create passive income for more details on how I got started.
Tips for making and selling art printables:
It helps tremendously to have a blog in a related niche to help sell your printables. I used to have a Christian lifestyle blog which made it easy to market my scripture printables. Here is more info on how to start a blog.
Etsy is fairly saturated when it comes to wall art printables so be prepared to do some marketing.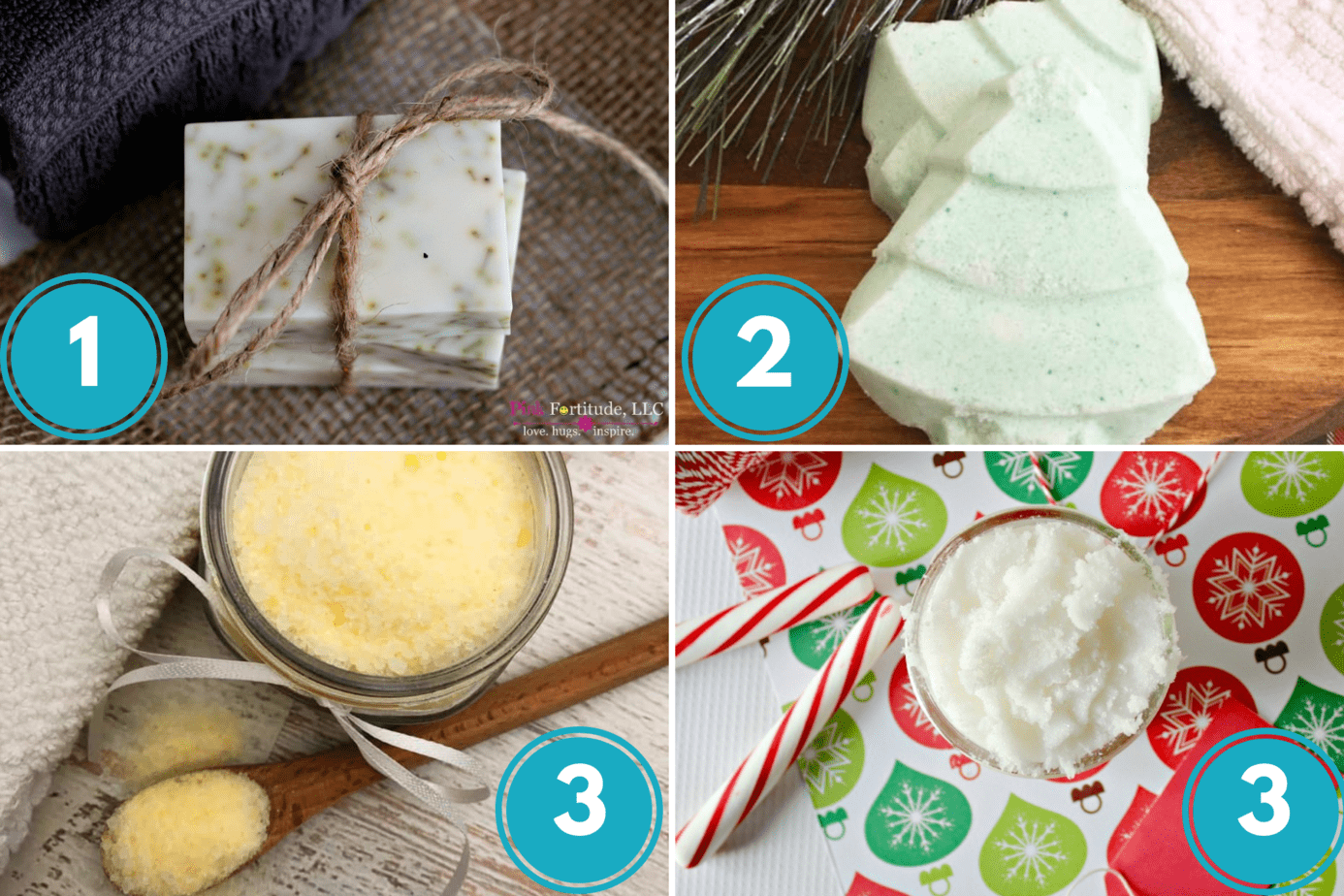 1. Homemade Soap by Pink Fortitude 2. DIY Holiday Shaped Bath Bomb by Savings Lifestyle 3. Fizzy Bath Powder by Savings Lifestyle 4. Peppermint Body Scrub by Confessions of an Overworked Mom
9. Make and sell bath bombs, body soaps, or body scrubs.
Do you love to make homemade bath bombs, soaps, or sugar scrubs for yourself? If so, this is something you should consider making and selling for extra cash during the holidays. You can also double dip and package your homemade bath and body items into gift baskets.
Materials Needed: varies – containers, mason jars, ribbons, labels, ingredients for products
Get Started: Check out these DIY homemade bath and body recipes.
Tips for making and selling bath and body items:
Be clear on what your items are made of due to allergies, etc.
Presentation sells. Your product may be great but if you package it nicely, it will sell better.
10. Make and sell holiday fiction e-books.
I love reading holiday-themed fiction e-books from my favorite authors and I know I'm not alone. If you're a writer at heart, type out your story, format it for an e-book and sell it on Amazon. Did you know I'm a published author myself? Yep, sure am. I have books on Kindle and folks buy them all the time! It's a great way to make passive income.
Materials Needed: computer
Get Started: I invested in this course, Make Money With E-books, to learn what niches on Amazon are popular, how to format my ebook, how to market the ebook and more. If you're serious about becoming a self-published author, I highly recommend you checking it out.
Tips for making and selling bath and body items:
Double check for errors and make sure your story flows
Create holiday themed stories in the more popular niches to increase your earning potential
More easy crafts to make and sell from home this holiday
Hairbows
FramesShow side pane
Personalized Mugs
Magnets
Personalized Party Supplies
Pillows
Handsewn Pet Clothes
Candles
T-shirts
Personalized Coasters
Photography
Bookmarks
Keychains
Stationary
Rag Dolls
Wood Art Decor
Organization Labels
Organization Printables
Handmade Purses
Greeting Cards
Essential Oil Mixes
Baby Blankets
Furniture
Pottery
Jewelry Dishes
Mousepads
Home Fragrances
Wall art
Etched drinkware
Stuffed Animals
Places to Sell Your Crafts for Extra Christmas Cash – Online and Offline
Craft Fairs
Farmer Markets
Flea Markets
Check out these other money-making posts:
7 Incredible Ways to Make an Extra $600 Fast
How to Make Quick Cash for The Holidays
Which of these things will you make and sell for extra Christmas cash?