Ibotta Review: Save and Earn Money With The Ibotta App!
Are you tired of clipping coupons just to save money at the grocery store?
Well if so, you definitely want to stick around and learn how to save more money with Ibotta!
I think it's safe to say that many of us want to save money on everyday items like groceries and household goods so we can spend our money on things that are more important to us.
There's no need in spending more than necessary on something as silly as bread and milk. So, imagine my delight when I discovered a phone app that will help me save on stuff like bread, milk, and eggs without clipping a coupon?
Plus, they were giving me money to try out the app and for a limited time so can you! Just sign up using this link, and they will give you an extra $10.00 just for trying the app!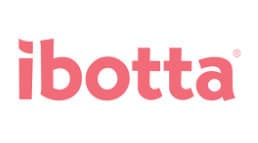 My Ibotta Review
What is Ibotta?
Ibotta is a free app that you install on your phone. The app allows you to earn cash back on items you purchase at the grocery store (both store brand and generic!)
What that means is that you can search for a store, select the offer you want to redeem, verify the purchase, and get cash back.
Simple as that.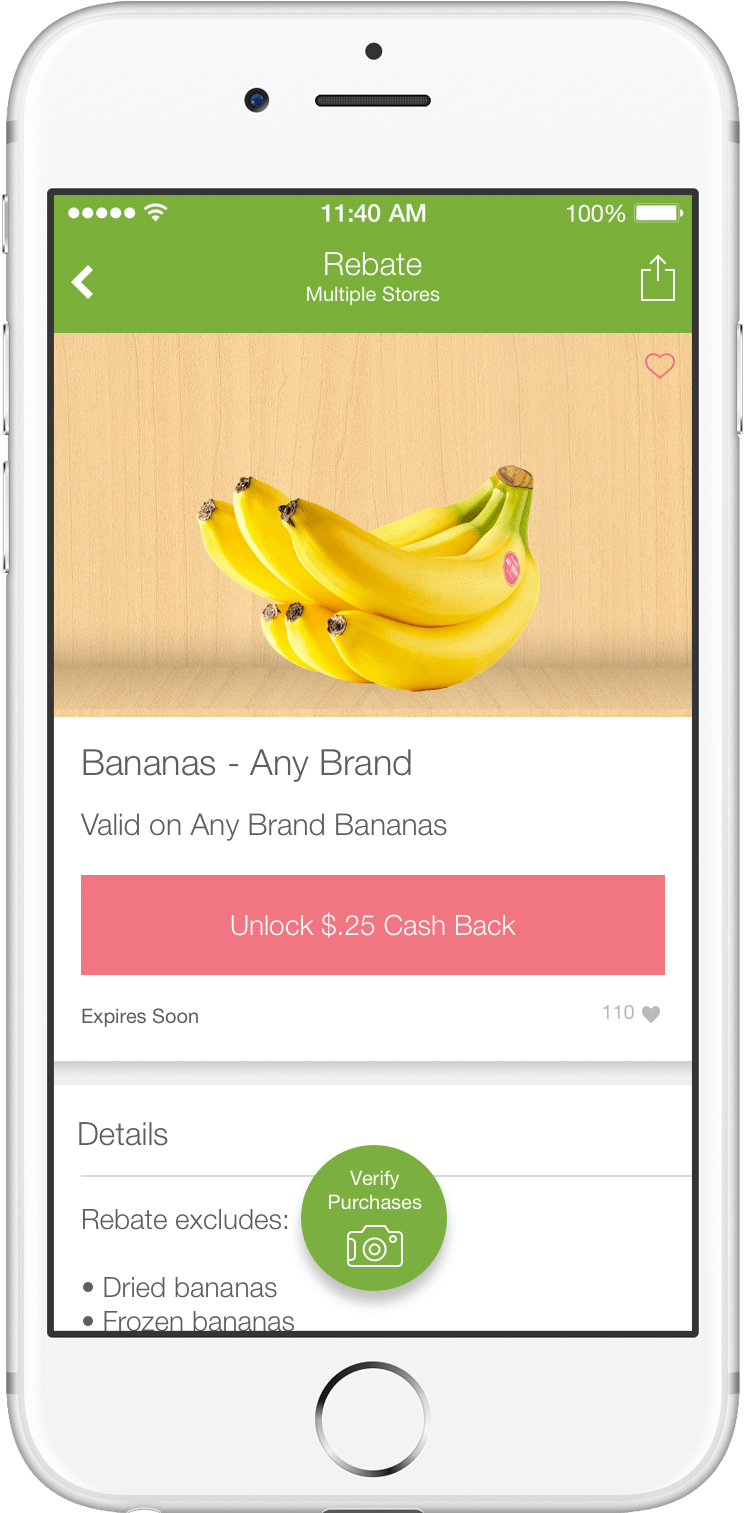 What type of offer is available on Ibotta?
On the Ibotta app, you will find mostly the same type of offer for each store. There are offers for produce, alcohol, beauty items, household cleaners, candles, magazines, and there are some restaurants as well.
Some of the generic items include bread, milk, eggs, cheese, various produce items, pasta, and frozen items. It doesn't matter what brand you get, you can get the offer and the amounts vary.
For instance, if you wanted to buy an onion that was on sale that week for 99 cents and there's an offer for 25 cents off onions, you can use the offer!
Some of the brand name items I've seen on there include Huggies, Dove, Purex, St. Ives, Smirnoff, Caress, Fiber One, and Hormel.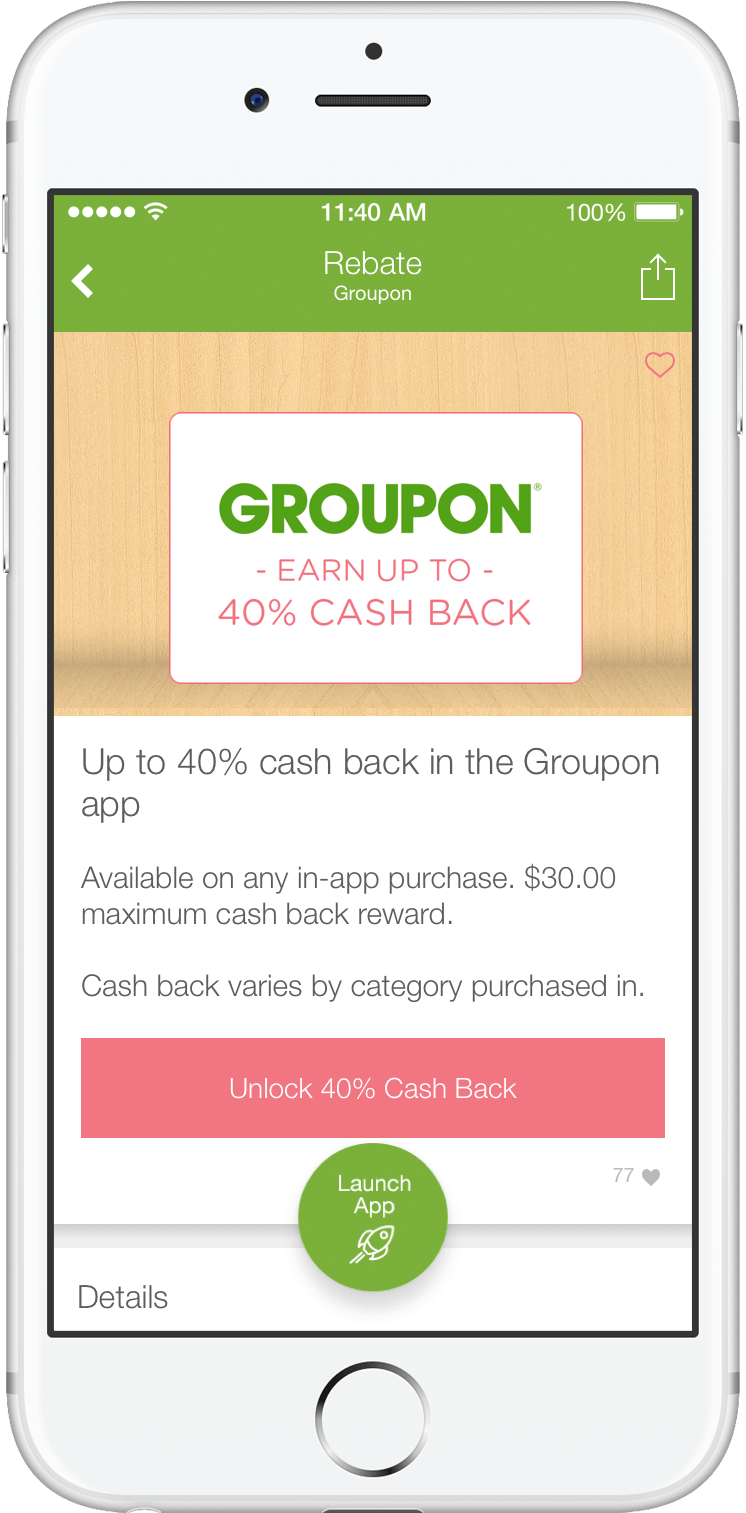 Are there other ways to earn?
Actually, you can do more than save money with the Ibotta App, you can earn money too!
First, you can earn money from your team. Let's say you have five Facebook friends who join the Ibotta app.
When your team redeems $10.00 worth of offer and you redeem $5.00, you can earn a bonus.
The bonus amounts vary each month, but it's an easy way to earn, that's for sure.
Also, if you refer any friends using your app link, you can earn a $5.00 referral for them as well. Then they will be on your team to help you get your bonuses!
How much can you save or earn each month?
There is no set limit on how much you can each month. Some months I may only save and earn $10.00. And other months I've earned $20 to $30.
Once you reach $20, you can have the money automatically transferred to your Paypal account or you can redeem it for a gift card for places like Amazon, Target, or Starbucks
What stores can I use the Ibotta App?
Some of the stores that are listed on the Ibotta App include:
Publix
Target
Walmart
Food Lion
Safeway
Old Navy
Albertson's
Dollar General
Walgreens
Best Buy
Hotels.com
Ebay
Ingles
Bi-Lo
Sam's Club
And more!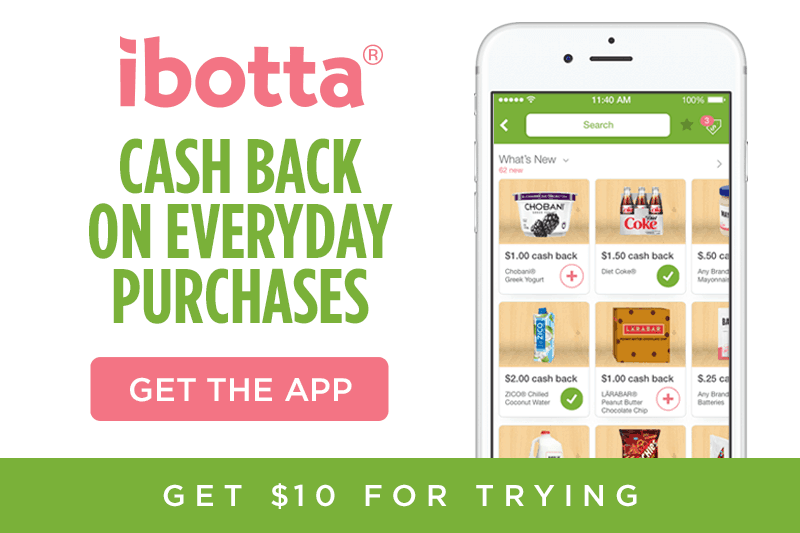 How to Get Started With Ibotta
To get started saving and earning money with this free money-saving app, you'll only need a few minutes of time.
Here's how you can get started:
Select the store and unlock offer. Do this before you head to the store.
Go shopping and carefully review the offer to make sure you're purchasing the right thing.
Make your purchases and scan them into the app.
Take a picture of your receipt and wait for your cash back to be applied to your account.
It's as simple as that. Unlock, shop, verify, snap a pic and get money.
Wrapping Thangs Up for This Ibotta Review
I love using the Ibotta app because I can save without clipping coupons. And even if you do clip coupons, you can still use Ibotta to save even more or possibly get things for FREE.
It's quick, easy, and simple to use so Ibotta definitely gets a thumbs up from me.
Don't forget, sign up using this link and get a bonus $10.00 when you redeem your first offer. Get paid to save!
What's better than that?
That pretty much wraps this Ibotta review up!  Are you interested in saving and earning using the Ibotta app?