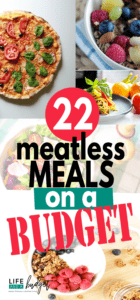 Meatless meals can save you a lot of money at the grocery store. When I decided to go vegan last year, I'll be the first to admit that my grocery bill shot up through the roof. However, once I took a step back and looked at all of my mistakes, it became super easy to feed my family of four on $100 per week.
If you're struggling financially, the easiest way to save some extra money is at the grocery store. Even if you're not into meatless meals, if you incorporate a few each week, you'll still save money! So, today I want to share with you some cheap and easy meatless meals you can feed your family.
Related Reading: Ibotta Review – Save and Earn Money With This App, 15 Insanely Delicious Midweek Meals on a Budget
22 Meatless Meals on a Budget (That You'll Actually Enjoy!)
Easy Homemade Ramen
Found on Damn Delicious
This was a go-to meal when I first began eating plant-based, meatless meals. It was super quick and so easy. Keep some ramen noodles on hand, some vegan bouillon cubes, and veggies, and you'll be good to go! I use these ramen noodles from Thrive Market. If you want to give them a try for cheap, save 25 percent off your first order with this link.
Easy 3-Ingredient Vegan Rolled Tacos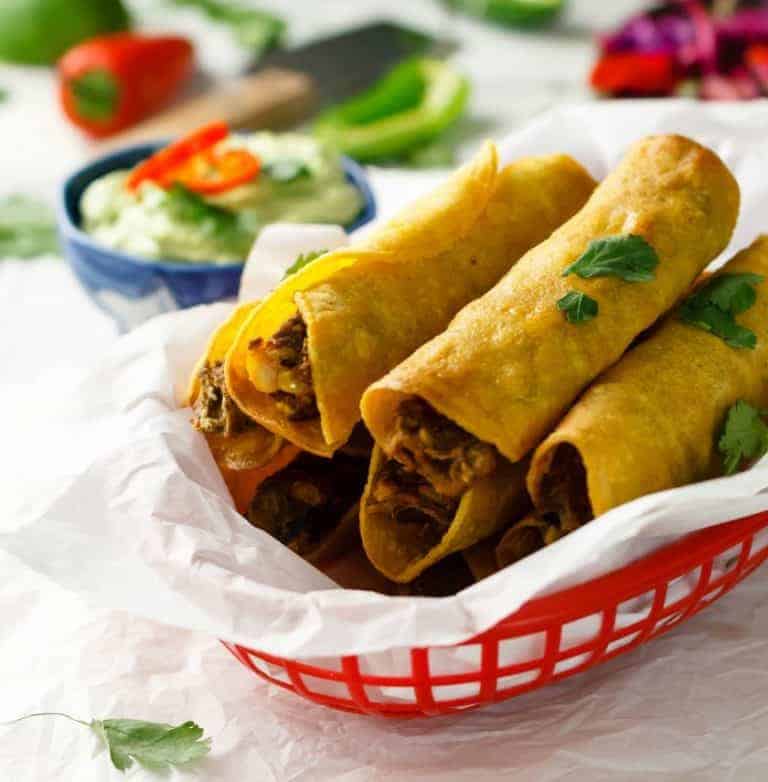 Found On Eat Healthy, Eat Happy
These are so easy to make and require few ingredients. We also love to switch up the filling and use a simple can of refried beans if you're really pressed for time. These are so good and they will definitely fill you up! To make this even more budget friendly, I like to skip the tofu and just use some salsa for dipping.
Black Bean Lentil Tacos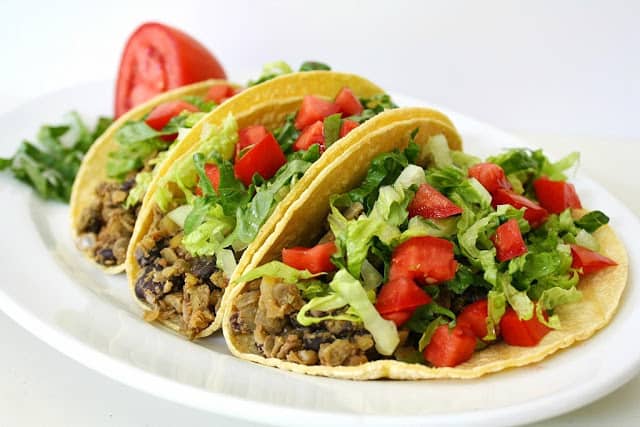 Found on The Garden Grazer
We eat some version of tacos every week because it's super cheap and easy to make Mexican food vegan. These lentil vegan tacos won't disappoint. But just in case you're not that into lentils, no worries. Next up, I'll share another favorite taco filling of mine.
Vegan Taco Salad with Lentil Walnut Meat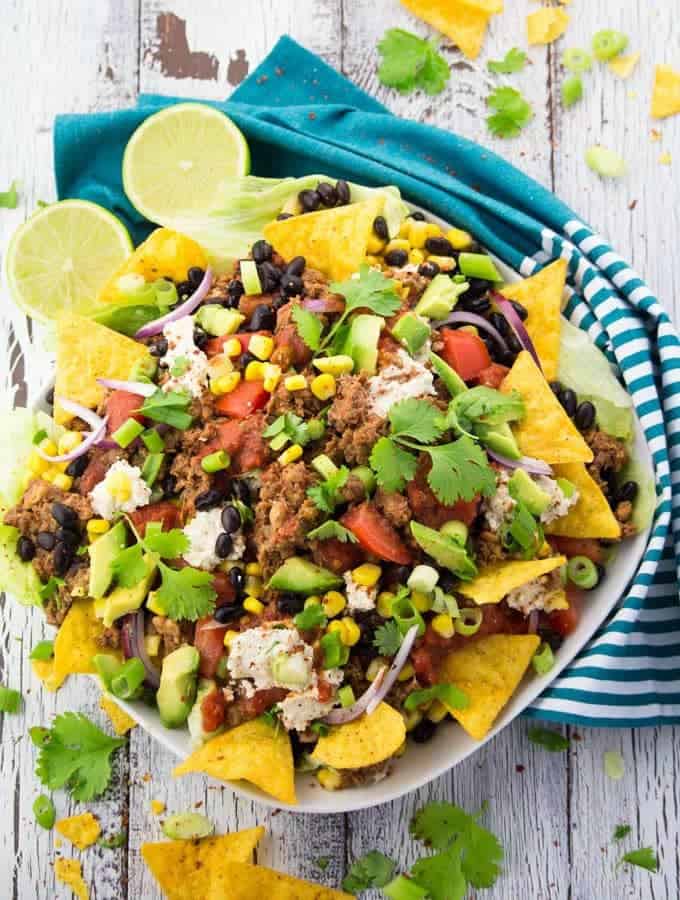 Found on Vegan Heaven
That other favorite taco filling is walnut meat. Of course, this recipe still calls for lentils but they can easily be left out. Walnut meat is easy to prepare, but it does get a little pricier. For that reason, this is probably why the lentils are included in the recipe. The lentils simply add more filling and require less use of the more expensive walnuts. Nevertheless, they are so good!
Vegetable Lo Mein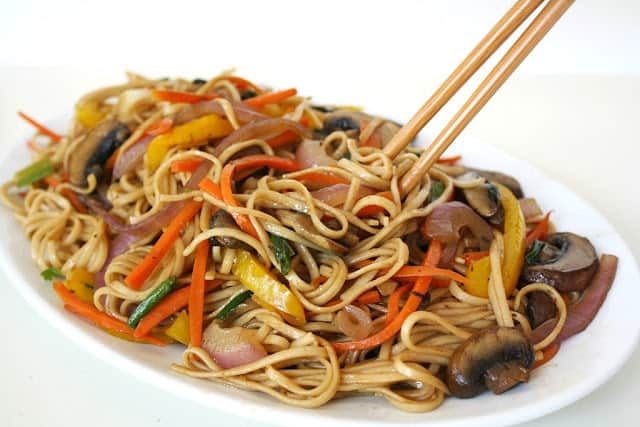 Found on The Garden Grazer
The Garden Grazer makes the list again because not only are her recipes delicious, but they are simple and budget friendly. If you're pressed for time, this is simple to put together and won't disappoint either.
5 Budget-Friendly Vegan Comfort Food Recipes Under $2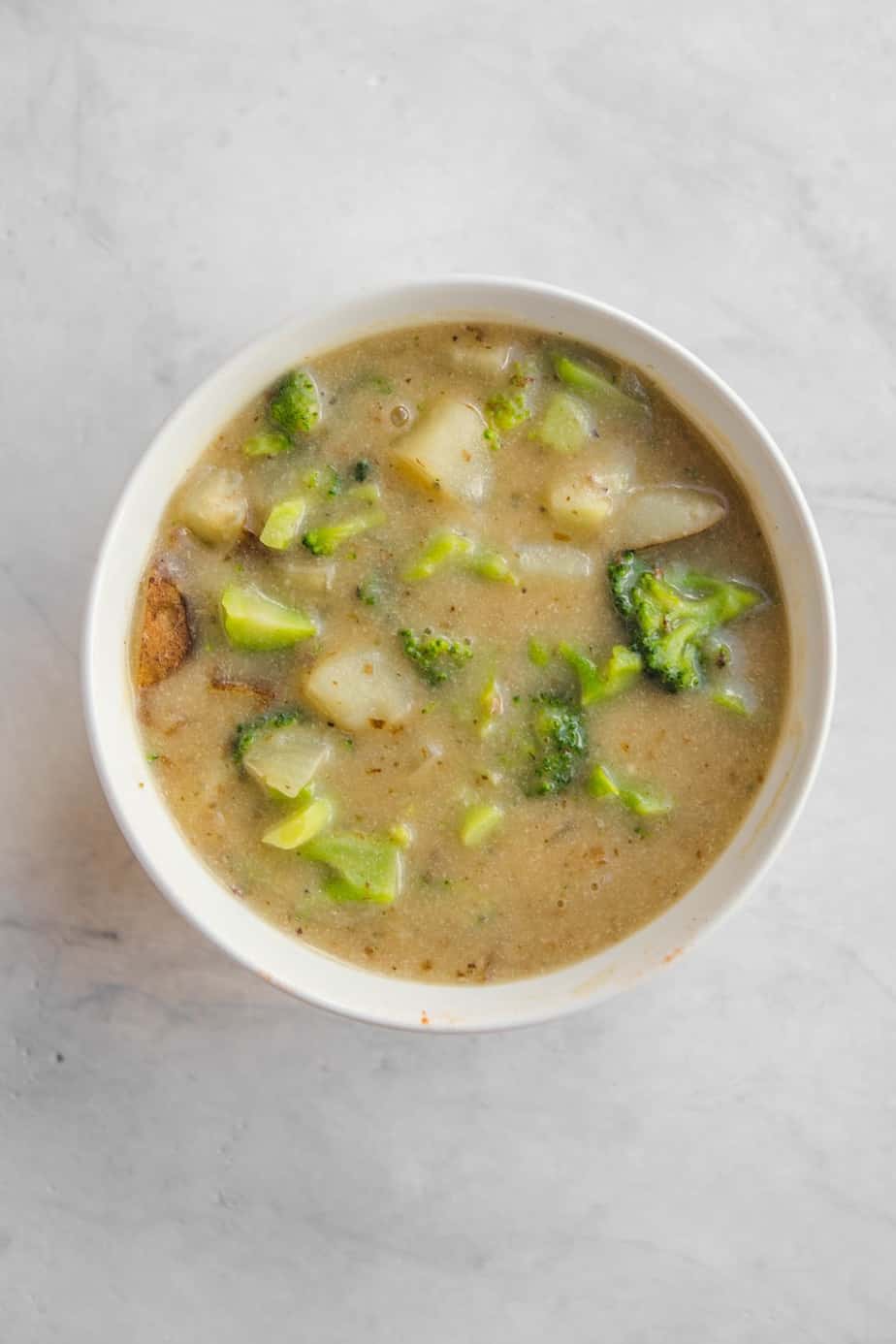 Found on From My Bowl
Here you will find 5 of your favorite comfort meals that are vegan and budget friendly. My favorite is the potato and broccoli soup with the minestrone soup coming in at a close second.
Black Bean and Sweet Potato Taco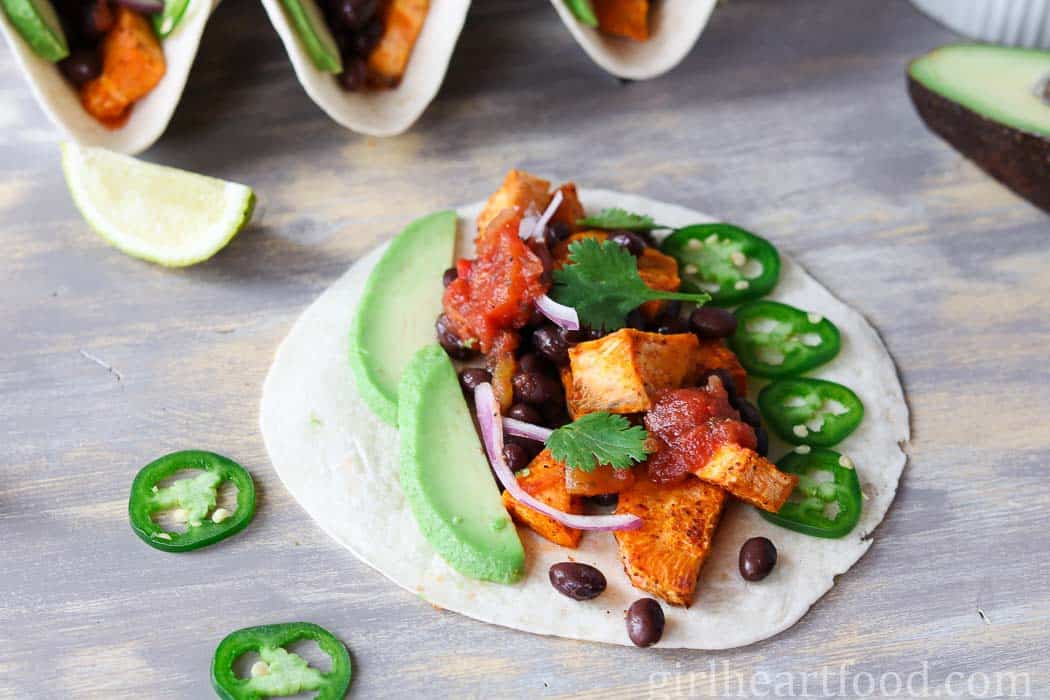 Found on Girl Heart Food
As I previously mentioned, it's easy to make Mexican food into a meatless meal. I've tried so many different versions of black bean and sweet potato tacos. Here's a great one for you to try for yourself. You'll be amazed at how filling these are!
Vegetarian Sheet Pan Fajitas
Found on Running in a Skirt
One thing that's comforting is knowing that on any given day, a roasted pan of veggies can make a meal. It's comforting because it's something that's easy to do and saves me time. Mexican food saves the day again…
Toddler-Friendly 10-Minute Pasta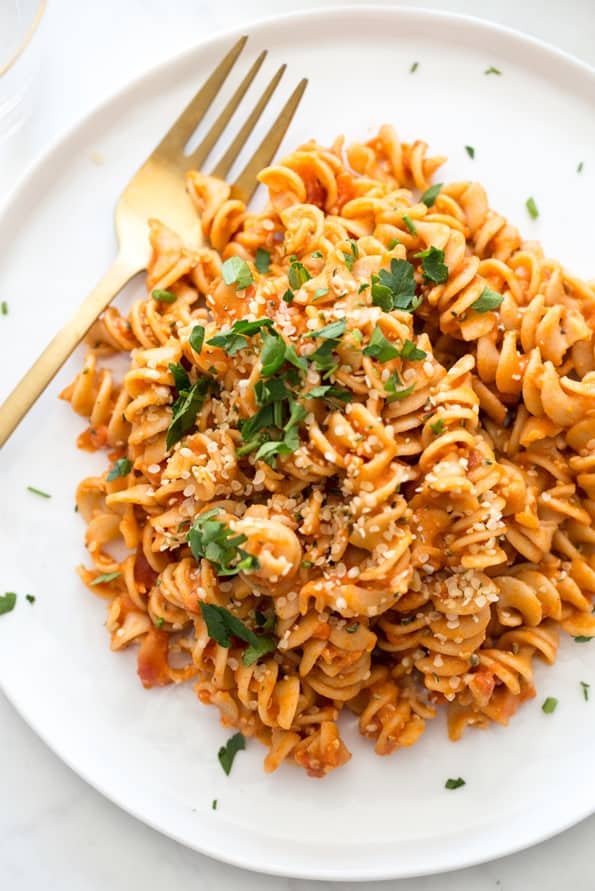 Found on Oh She Glows
This 10-minute pasta has saved my neck so many times. I use it for my daughter's school lunches and I also use it for dinner too. My toddler loves it and it's a good way to sneak in those veggies for your picky eater.
Vegan Fried Rice
Found on One Ingredient Chef
I love making veggie fried rice. However, I prefer to leave the silken tofu out. The good thing about this recipe is its adaptability. Any veggies you don't like or can't get your kids to eat, leave them out. Throw in whatever works.
Quick and Easy Vegan Buddha Bowl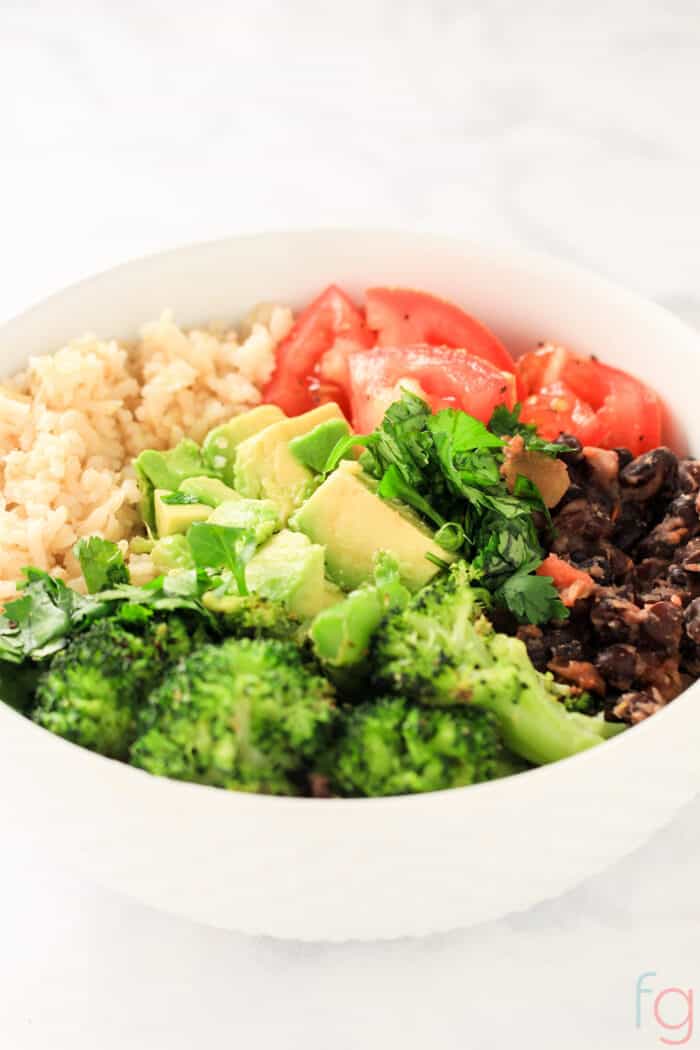 Found on Savor and Savvy
If you're into meal prep, you've probably heard about buddha bowls. People are making a lot of fuss over them and for good reason. Great thing about buddha bowls is that anything works. Use what you have or try this delicious version from Savor and Savvy.
Vegan Meatball Subs
Found on Peta.org
Want something that's going to take about 3 minutes to prepare? Well, try these vegan meatball subs. They are the perfect meatless meals for those of you on a budget. Plus, the kids will LOVE these.
Syn-Free Lentil Bolognese
Found on Slimming Eats
These are so easy. So cheap. And I make it often. You can also swap out the lentils and use just walnut meat (as described early) if you want a different texture. I've tried it both ways and they both are good.
Avocado Cream Pasta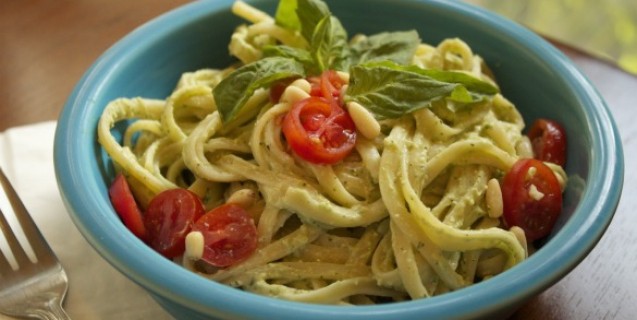 Found on Peta.org
Here is another good one from Peta. If you miss alfredo, this is the perfect solution. Feel free to add whatever veggies that work.
Southwest Lime Corn Salad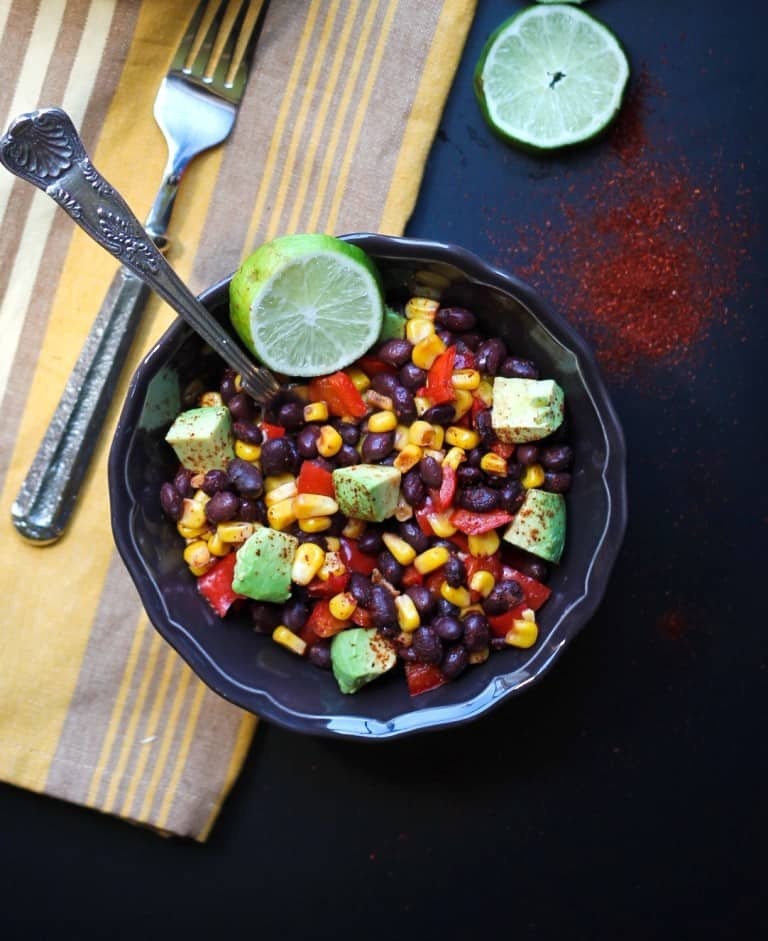 Found on The Vegan 8
Looking for simple? Can't get any simple than a website that shows you how to prepare meals using eight ingredients or less. This one is a good one and is easy to pair with green leaf lettuce. Also, don't be afraid to throw this in some collards and make a raw collard wrap. So good!
Vegan Tuna Salad Sandwich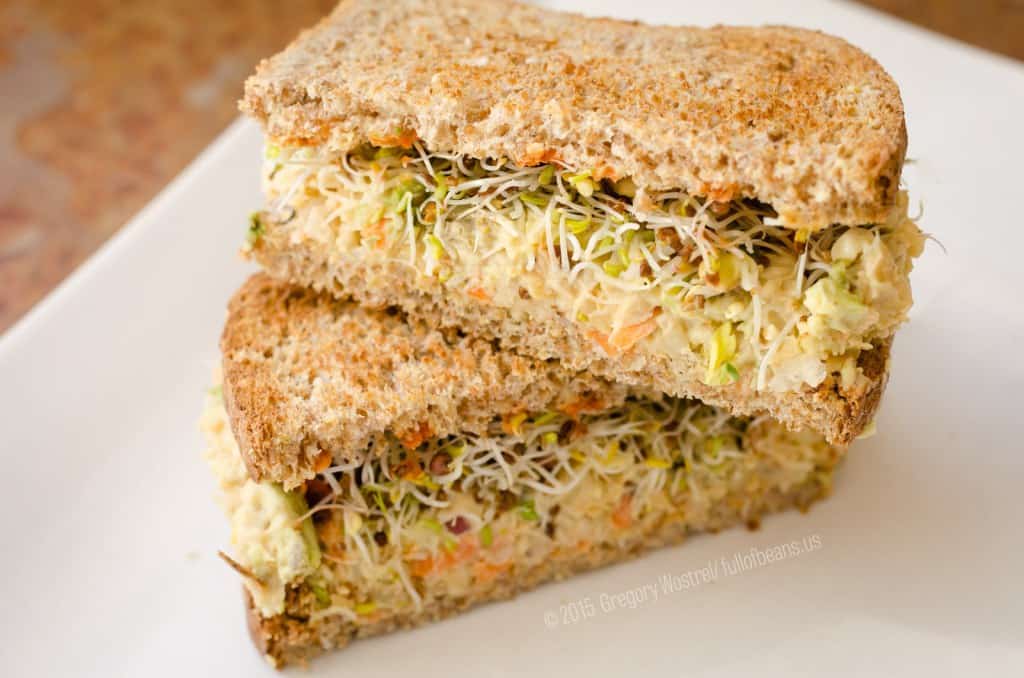 Found on Full of Beans
I was skeptical as heck when I first heard of vegan "tuna" sandwiches using chickpeas. However, I'm glad my curiosity got the best of me because these are my go-to sandwiches when I don't feel like cooking. My daughter loves them, but I'm still trying to convince my two-year-old son:)
Easy Vegan Naan Pizza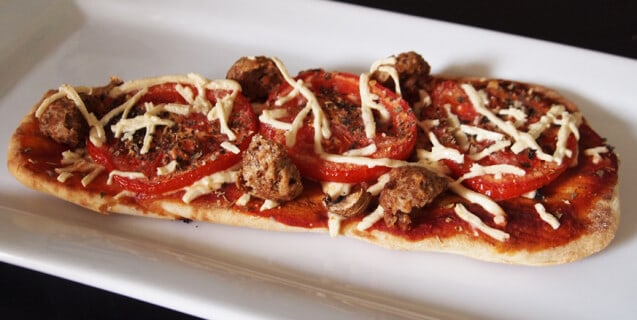 Found on Peta.org
There's a reason I can't stay off Peta's website. It's because they have some of the easiest and most affordable meal ideas. I will, however, be the first to admit that vegan cheese isn't that cheap. I rarely buy it. Therefore, feel free to skip the vegan mozzarella shreds this recipe calls for. My kids have grown pretty use to eating pizza without the cheese.
Vegan Loaded Sweet Potato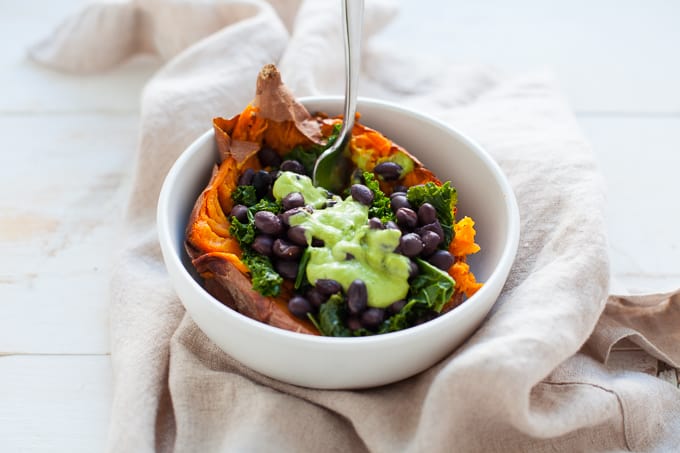 Found on Kara Lydon
Loaded sweet potatoes are one of my faves! They are so filling and let's not forget, they are budget friendly! Feel free to load yours with anything you like!
Wrapping Thangs Up
These are just a few of my go-to's when I'm creating my weekly meatless meals on a budget. So, grab your notebook and jot down your favorites. Create your meal plan for the week and get ready to be amazed. Your food budget will decrease and your savings account will start trending in the right direction.
P.S. Don't forget to use Ibotta while you're shopping. It's a great way to get cash back on some of the groceries you'll purchase this week. If you're new to Ibotta, get a $10 bonus when you redeem your first offer using this link.
What are your favorite meatless meals?